Spotkanie poetyckie z Joanną Gładykowską-Rosińską pt. Świat się zwielokrotnia
Gdzie?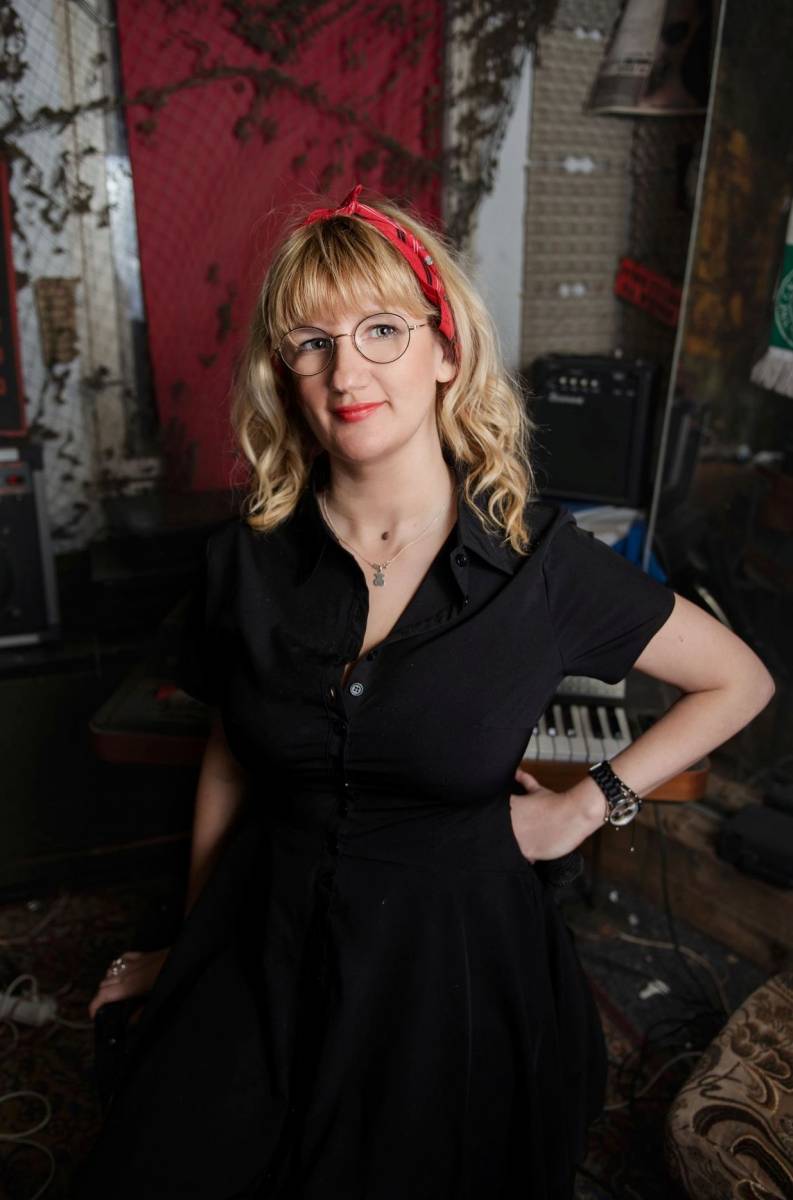 Informacje od Organizatora:
Spotkanie poetyckie z Joanną Gładykowską-Rosińską pt. "Świat się zwielokrotnia".
Joanna Gładykowska, ur. w Bydgoszczy w 1986 r. i na stałe z nią związana. Nauczycielka języka polskiego i dziennikarstwa, animatorka teatralna, członkini Grupy Literackiej Et Cetera (aktualnie nieco mniej aktywnej). Autorka książek Halo, poezja(2006), Prosto z moich oczu (2017) oraz współautorka antologii The Best Off, Wykop z miasta, Patologos, Nasze Niepodległości i innych. Swego czasu publikowała w kilku czasopismach literackich i artystycznych, m.in. Akant, Cogito, Helikopter, Filo-sofija, Poezja dzisiaj.
"W liryce Joanny znajdziemy odwagę nie tylko do zakazanych rejonów własnej wyobraźni, ale też do przedstawienia wyników. Nie jest tak, że nie obawiamy się własnych pragnień i nie unikamy przyznawania się do snów. Język poezji pozwala wydobyć sny i pragnienia, nadać im wymiar rzeczywisty, na tyle, że staje się własnością czytelników."
Ludwik Janion, Cogito Nr 10/2017
Joanna Gładykowska posiada dar obserwacji – to co ważne czerpie z codzienności. Na jej poetycki świat składają się też różnego rodzaju błyski, wrażenia, przeczucia. Gładykowska zadziwia spostrzegawczością. Nic w tym co pisze nie jest sztucznie wykoncypowane, a raczej ma swe źródło w intuicji, jest darem codziennego zmagania się z rzeczywistością. Jej poezja jest zadziwiająco świeżym głosem, ciekawą grą z czytelnikiem, który co rusz jest przez nią zaskakiwany.
Bartłomiej Siwiec
Wiersze Joanny Gładykowskiej, zamieszczone w książce pt. "Prosto z moich oczu" są niejednoznaczne w interpretacji, co stanowi o ich niewątpliwym walorze. Wymagają one od czytelnika pełnego skupienia oraz bogatej wyobraźni i wiedzy. Wiele tu odniesień do filozofów, do świata starożytnych mitologii i in. Bohaterką utworów jest kobieta, jej skomplikowana i pełna sprzeczności natura. A źródło jej siły upatruje poetka w nieokiełznanej i drapieżnej zmysłowości.
Cenię twórczość Gładykowskiej za malarskość, ujawniającą się nie tylko w kontekście dzieł, np. Tamary Łempickiej, lecz także w plastycznych opisach przeżyć bohaterki wierszy, zaskakująco skojarzonych z krajobrazami. To poezja wrażeniowa, skupiona na chwili. Jednocześnie to poezja konfesyjna, analizująca myśli i doznania, głębię i moc ich istnienia. Autorka często stylizuje monolog liryczny na wzór strumienia świadomości albo bawi się słowem, na modłę awangardzistów zmienia konstrukcję wersową, tym sposobem wydobywa różne znaczenia wyrazów. Gładykowska, stosując te i inne zabiegi artystyczne, zdumiewa czytelnika sprawnością językową.
Małgorzata Grajewska
Cichym bohaterem uderzających dojrzałością wierszy Joanny Gładykowskiej jest czas – jego nieuchronny i bezwzględny upływ. Mimo młodego wieku poetki emanuje jednakowoż z tych tekstów swoista spolegliwość, mądra zgoda na taki stan rzeczy. Poprzez wpisaną w nie kobiecość, z całą właściwą jej delikatnością i emocjonalnością, autorka konstruuje zmyślnie i rozpoznawalnie przestrzeń dla pełnej uważności refleksji o życiu, miłości i śmierci, o dookolnym świecie, który bynajmniej nie jest w tym oglądzie rzeczywistością opresyjną.
Myślę, że warto kibicować Joannie Gładykowskiej i bacznie przyglądać się jej twórczej drodze, by niczego nie przegapić i nie dopuścić do tego, aby ten interesujący głos przepadł niesprawiedliwie w odmętach poetyckiej tandety.
Maciej Krzyżan
______________________
Kalendarz wydarzeń odbywających się w Bydgoszczy miej zawsze pod ręką dzięki aplikacji mobilnej (Android i iOS).
______________________
Informacje o wydarzeniach przesyłajcie na adres wydarzenia@visitbydgoszcz.pl
______________________
Bydgoskie Centrum Informacji nie ponosi odpowiedzialności za jakiekolwiek zmiany miejsc, godzin i dat wydarzeń.