Spotkanie poetyckie z Bartłomiejem Siwcem i promocja tomu wierszy "Instrukcja zabicia ptaka"
Gdzie?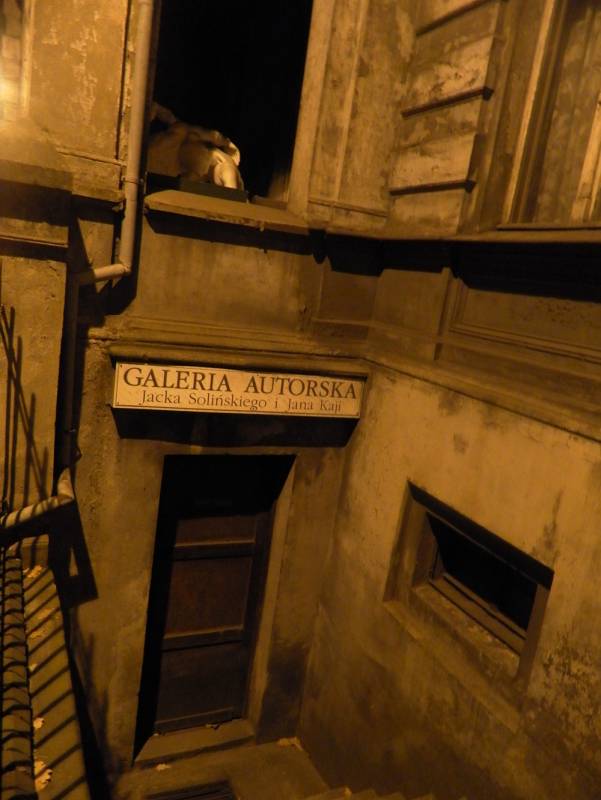 Bartłomiej Siwiec (ur. w 1975 r. w Bydgoszczy) – prozaik, poeta, dramatopisarz. Ukończył politologię ze specjalizacją dziennikarską na WSP w Bydgoszczy i studia podyplomowe z zakresu archiwistyki na UMK w Toruniu. Należy do Stowarzyszenia Pisarzy Polskich Oddział w Bydgoszczy. Autor trzech powieści Zbrodnia, miłość, przeznaczenie, Autodestrukcja, Przypadek Pana Paradoksa, zbioru opowiadań Wszyscy byli umoczeni, dwóch zbiorów wierszy Instrukcja zabicia ptaka, Matka i róża i kilku dramatów 64 pozycje z życia szachisty, Wyszła z domu, Skóry. Jego dramaty były nagradzane i wyróżniane przez Dom Literatury w Łodzi, Teatr Powszechny w Łodzi i jury XII Ogólnopolskiego Konkursu im. Stanisława Grochowiaka w Lesznie; znalazły się też trzykrotnie w półfinale Gdyńskiej Nagrody Dramaturgicznej, a miniatura Wpuszczony w maliny została wyróżniona w konkursie pamięci Jana Himilsbacha w Mińsku Mazowieckim. Jego książki były też dwukrotnie nominowane w konkursie na najlepszą Bydgoską Książkę Roku Strzała Łuczniczki. Od 2013 r. felietonista Bydgoskiego Informatora Kulturalnego.
Tylko kruchość
W jednym z felietonów opublikowanych w zeszłym roku w BIK-u, opisałem swoje wrażenia z wczasów. Dla wielu, Chorwacja, to taki prawie rajski kraj z ciepłym morzem, świeżym powietrzem i rzymskimi zabytkami. W swoich felietonach prawie zawsze staram się umiejętnie rozłożyć akcenty pomiędzy przeszłością a teraźniejszością. I tak też w tamtym felietonie pojawia się Polak w mundurze Wehrmachtu, który tuż przed końcem wojny zostaje zabity przez partyzantów. Taka ofiara za pięć dwunasta. Jego ciało najpierw przeleży jeden dzień na kamienistej plaży, a później zostanie załadowane na wóz. Wozem jedzie mężczyzna wiozący do miasta arbuzy. A w mieście radość, dzieci biegną do handlarza. Sok ścieka im po brodzie, mniam, mniam, smakują soczyste owoce. Wśród nich dziewczynka, którą zastygnie w bezruchu, gdy zobaczy, jak brzydko wygląda takie nieruchome, skulone na wozie ciało.
Ujrzałem ją na dworcu autobusowym w Makarskiej. Grzebała w śmietniku w poszukiwaniu butelek i aluminiowych puszek. Dziewczynka – siedemdziesiąt lat później – o kościach grubości zapałki. Jak kruche jest życie – myślałem wtedy – jeden niewłaściwy ruch i kość pęka. Ja kruche jest życie, tamten Polak w niemieckim mundurze, gdyby miał trochę więcej szczęścia, gdyby trafił na innych partyzantów (w tamtym tyglu etnicznym to istna loteria) i wytłumaczyłby im, że jest Polakiem, nie faszystą, ale słowiańskim bratem na siłę wcielonym, może uratowałby skórę.
Ta kobieta przetrwała wojnę, później 40 lat rządów Josipa Broz Tity, krwawą wojnę domową, a teraz walczy z dniem codziennym. Jak długo przetrwa?
Myślę, że twórca bardziej czuje kruchość życia. Kości tej starowinki są jak porcelana, jeden upadek i katastrofa gotowa. Twórca niesie w sobie dziecko, twarz umorusana, ale gdzieś jeszcze w górach, echo wciąż niesie niepokojące odgłosy wystrzałów i lament, którego nic nie zagłuszy.
Bartłomiej Siwiec
Instrukcja zabicia ptaka
Pierze jest bardzo cenne
dbajmy o pierze
gdy ptak jeszcze żyje
przygotujmy kąpiel w balii
ciepła woda wskazana
niech się popluska
po kąpieli ptak
musi być trzymany na czystej słomie
to ważne!
przy biciu ptaka
zważmy na piórka
żadnej krwi moi drodzy
to znacznie obniża jakość
ubitego ptaka
skubiemy zaraz po zabiciu
kiedy ptak jest jeszcze ciepły
pamiętaj!
segreguj pierze
osobno puch osobno krótkie pierze
a do innego naczynia
pióra z ogona
przy sprzedaży rozróżniamy
pierze darte i pierze nie-darte
wiadomość z ostatniej chwili!
duży popyt na indycze kacze i perlicze
musisz je bardzo starannie przechowywać
jak widać dobra cena
zależy głównie od ciebie
Bartłomiej Siwiec
____________________
Kalendarz wydarzeń odbywających się w Bydgoszczy miej zawsze pod ręką dzięki aplikacji mobilnej (Android i iOS).
______________________
Informacje o wydarzeniach przesyłajcie na adres wydarzenia@visitbydgoszcz.pl
______________________
Bydgoskie Centrum Informacji nie ponosi odpowiedzialności za jakiekolwiek zmiany miejsc, godzin i dat wydarzeń.