Piosenki Bydgoskie – nie tylko o płycie z Piotrem Trellą
Gdzie?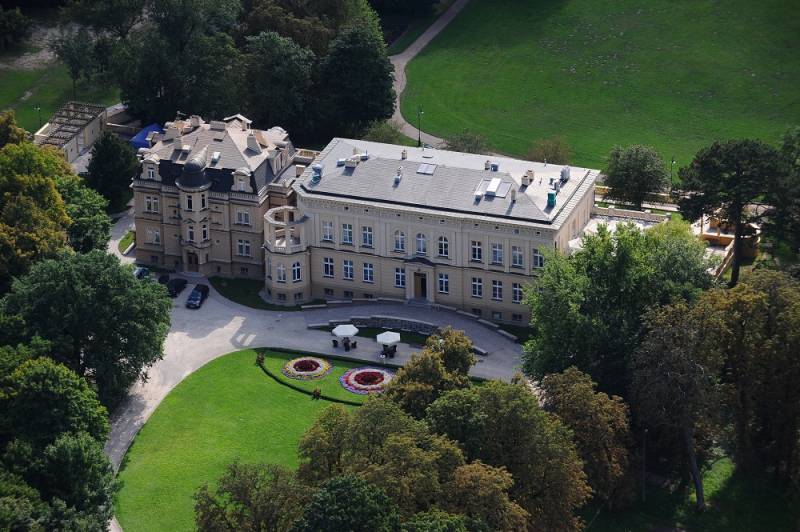 "Piosenki Bydgoskie" – nie tylko o płycie z Piotrem Trellą, rozmawia Teresa Wądzińska
wstęp wolny
Dzięki staraniom Piotra Trelli (prezesa Klubu Środowisk Twórczych, niegdyś sławnego tenora w Operze Nova), w połowie 2016 roku ukazał się wyjątkowa płata pt. "Piosenki Bydgoskie". Najstarsza na krążku "Piosenka o Bydgoszczy" pochodzi z 1946 r. i powstała na 600-lecie miasta. Opowiada o trudnej jego historii. "Znów twoja Bydgoszcz jedyna, jest polskim miastem jak była, już się niedola skończyła, nad twoją najdroższą Brdą" - śpiewa wokalista w refrenie. Słowa i muzykę napisał Jan Wojakiewicz. Pozostałe dziewięć piosenek powstawało w kolejnych latach aż do obecnego roku, ale niektóre przeleżały długo u autorów, zapomniane w szufladzie. Jedną po drugiej mozolnie odkrywał bydgoski Piotr Trella, który długo walczył o tę płytę.
Jak czytamy w artykule Magdaleny Gill pt. "Tango z naszą Łuczniką", zamieszonym w "Gazecie Wyborczej - niewielu bydgoszczan zna utwory, które znalazły się na krążku. Jeśli już ktoś coś słyszał, to najpewniej te wykonywane przed laty przez Irenę Santor. - Nagrała dwie piosenki o Bydgoszczy. Nie mogły nie znaleźć się na naszej płycie, oczywiście w oryginalnym wykonaniu - zaznacza Piotr Trella. Dziś można posłuchać w internecie, jak popularna kiedyś piosenkarka z sentymentem śpiewała: "Bydgoszcz - jedyne miasto moje, tutaj ujrzałam świat; Tutaj jedynie, tylko tu wspomnień znajduję ślad; Bydgoszcz najmilsze miasto w świecie, tu się nie wstydzę łez; Kochaj to miasto tak jak ja, bo warte tego jest". Albo w kolejnej piosence zachwycała się: "Zielono jest w mojej Bydgoszczy; Zielony park, zielony skwer; Zielone są wszystkie balkony; I śluzy w krąg zielone są; A najzieleńsza toń bywa tam; Gdzie Wenecja bydgoska i most...".
Dlaczego Santor śpiewała o Bydgoszczy? W dzieciństwie mieszkała z rodzicami w sąsiednim Solcu Kujawskim i często tu bywała. Potem przyjaźniła się z pochodzącą z Bydgoszczy aktorką, śpiewaczką operową i reżyserką - Olą Obarską i bardzo często przyjeżdżała tu na koncerty. - Bydgoszcz jest dla mnie szczególnym, umiłowanym miastem. Jest taka ciepła, taka matczyna i taka swojska - mówiła Santor w wywiadzie dla monografii o Towarzystwie Miłośników Miasta Bydgoszczy. Słowa do obu jej utworów - "Bydgoszcz jedyne miasto" oraz "Zielono w mojej Bydgoszczy" - napisała właśnie Obarska, która tworzyła teksty nie tylko dla Santor, ale też dla Violetty Villas, Sławy Przybylskiej czy Mieczysława Fogga. Napisała kilkanaście modnych w latach 60. hitów - m.in. "Batumi", "Morze Czarne nie jest czarne", czy "Koncert deszczowy". [...]