Tupot Poetycki,SLAM, Destruenci
Gdzie?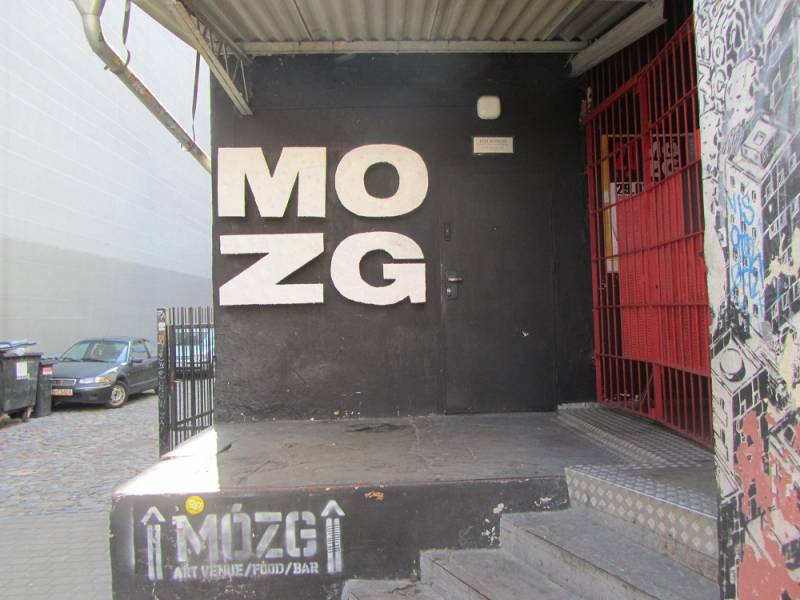 Dziesiąty tupot - pierwszy piątek w nowym roku. Zabieracie kogo się da i przychdzicie do MÓZGU. Ludzie i ludziepoeci i ludzieperformerzy tekstu. Będą Ci których doskonale już znacie i zupełnie nowi. Nigdy nie wiadomo. Nie wiadomo ani w jakiej kolejności ani na jaki temat. Na finał instalacja słowno - muzyczna.
/SLAM/
Każdy ma możliwość wystąpić. Nie liczy się jak to robisz, ani ile masz lat.
Trzy zasady:
.1. czytasz lub recytujesz swój w ł a s n y tekst
.2. nie używasz rekwizytów ani muzyki
.3. masz trzy minuty
Publika wybiera człowieka wieczoru, a człowiek wygrywa klasyczną STÓWE.
Aby wystąpić wystarczy zgłosić się wysyłając @ na: vive_memor@vp.pl
lub wpisując na listę przed wydarzeniem
/INSTALACJA/
Tym razem gościmy prawdziwy splot. D e s t r u e n c i.
Destruenci przyjadą do nas z Gniezna.
"Duet grający na gumowych padach, pokrętłach, elektronicznych wtyczkach i blaszanej trąbce. Recytacja, kałuże, gleba."
Paweł Jot Bąkowski i Krzysiek Romanowski.
Za beat i aranżację odpowiedzialny jest P. Bąkowski, za trąbkę i harmonię K. Romanowski.
/ W o k a l to recytowane, deklamowane lub rapowane teksty Jot , utytułowanego slamera (laureat m. in. Poznania Poetów 2015, Miasta Poezji w Lublinie), wiersze publikował m. in. w "Odrze".
/ Krzysiek Romanowski to młody zdolny trębacz, uczeń szkoły muzycznej II stopnia.
/ Debiutancki występ dali w toruńskim Kulturhauz, występowali m. in. na festiwalu literackim "Preteksty" w Gnieźnie czy opolskim Miejscu X.
wstęp: 10 pln / występujący na slamie nie płacą