Butelki Zwrotne - Widnostan
Gdzie?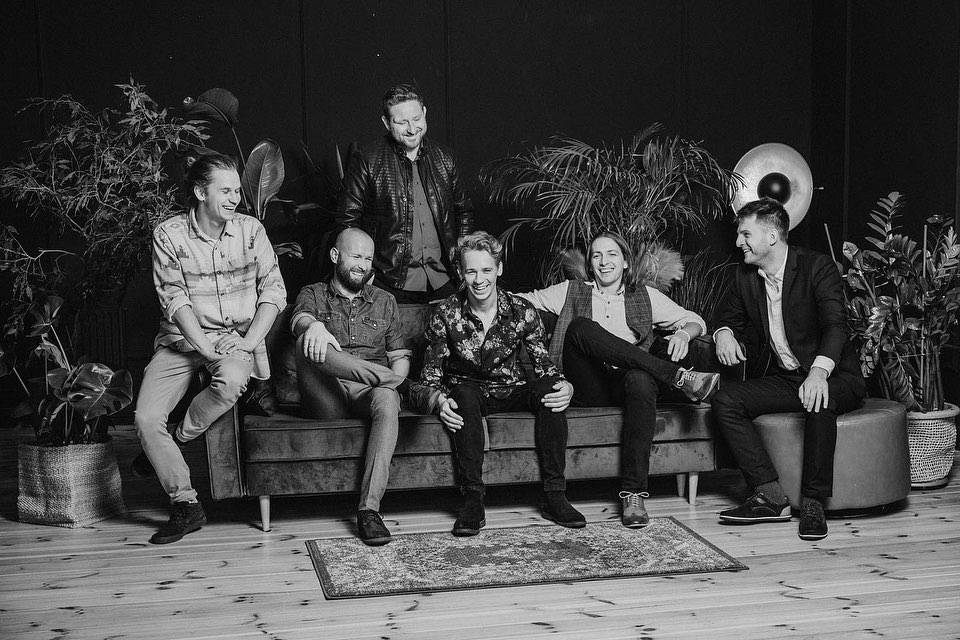 Na scenie Eljazzu wystąpią dla państwa Butelki Zwrotne, a w premierze nowego materiału wesprze ich młody zespół z Poznania - Widnostan.
Butelki Zwrotne to zespół, który pierwsze wspólne dźwięki zagrał zanim Facebook wkroczył na Polski rynek, a cały sprzęt muzyczny zespołu mieścił się do Fiata Cinquecento.
Pierwsza płyta bydgoskiej grupy powstała w 2012 roku i była podsumowaniem dotychczasowej działalności kapeli jako stawiającej pierwsze kroki w świecie muzyki grupy przyjaciół w wieku około licealnym.
Rok później nagrany przez Butelki cover "Na naszej drodze" zespołu Breakout został doceniony na antenie dawnej "Trójki" przez samego Marka Niedźwiedzkiego. Wydarzenie to dało zespołowi inspiracje do dalszej pracy, która w 2016 roku zaowocowała wydaniem drugiego krążka zatytułowanego "Korzenie".
Album ten był katalizatorem do obrania przez zespół stylu brudnego, rockowo-bluesowego grania.
Butelki Zwrotne grają w składzie:
Michał Skoczek
Wojtek Chmielewski
Paweł Wiśniewski
Jakub Andrzejewski
Radziu Ratkowski
Marcel Witkowski
Zespół Widnostan to zespół, który łączy w sobie klasyczne brzemienia końcówki XX wieku wraz ze współczesnymi wariantami rocka, funku oraz popu. Jak mówią sami o sobie:
"Widnostan to dialog z samym sobą.
Widnostan to moment przebudzenia.
Widnostan to wyższy stan świadomości i obecności.
Widnostan to również my!"
Poznańska grupa zabierze Was w podróż pociągiem pełnym świetlików i ciem, w którym nigdy nie ma snu i któremu często zdarza się zmieniać stację docelową z Poznań Główny na Orient.
Skład zespołu:
Wokal – Joachim Andrzejewski
Gitary elektryczne – Wojciech Trybuś & Wojciech Grzybek
Gitara basowa – Wiktor Strzelecki
Perkusja – Łukasz Kociubiński
*** COVID ***
Wejście na imprezę możliwe będzie poprzez okazania wejściówki. Zaproszenia te będą dostępne do odbioru na miejscu tuż przed rozpoczęciem wydarzenia.
Przypominamy również o obowiązku noszenia maseczek i dezynfekcji rąk przed wejściem na sale. Szczegółowy regulamin imprezy będzie również dostępny przed wejściem na salę.
______________________
Kalendarz wydarzeń odbywających się w Bydgoszczy miej zawsze pod ręką dzięki aplikacji mobilnej (Android i iOS).
______________________
Informacje o wydarzeniach przesyłajcie na adres wydarzenia@visitbydgoszcz.pl
______________________
Bydgoskie Centrum Informacji nie ponosi odpowiedzialności za jakiekolwiek zmiany miejsc, godzin i dat wydarzeń.