Festiwal Prapremier - Radio Prudok
Gdzie?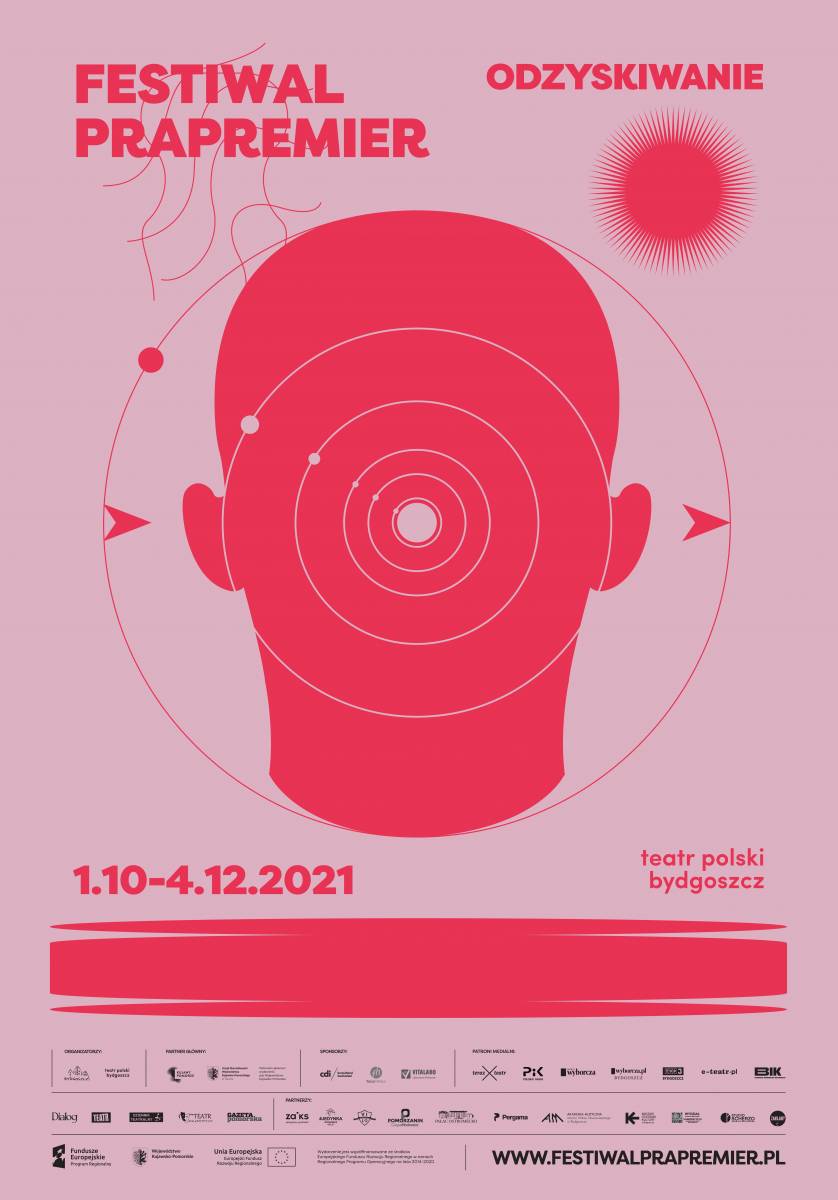 W dniach od 1 października do 4 grudnia w Teatrze Polskim w Bydgoszczy odbędzie się Festiwal Prapremier. Myślą przewodnią tegorocznej edycji Festiwalu będzie "odzyskiwanie". Chcemy odzyskiwać teksty współczesne wystawione jednokrotnie, tematy, które są pomijane przez współczesnych twórców, oraz inne teksty kultury, które nie są obecne w dyskursie teatralnym.
Radio Prudok
"Radio Prudok" – to historia dozorcy Teatru Kupałowskiego, pisarza Andrieja Horwata, który przeniósł się z miasta na wieś, żeby odbudować dom swojego dziadka. Zaczął pisać dziennik, który stał się podstawą dla książki, na podstawie której powstał scenariusz spektaklu. Spektakl opowiada o poszukiwaniu siebie i przeprowadzce, powrocie do prostego życia. Wieś jest ukazana jako inna planeta, odrębny kosmos. Spektakl został zrealizowany w Teatrze Kupałowskim w maju 2018. Nigdy nie był prezentowany na żadnym festiwalu. Przy wsparciu partnerów odbyło się "poleskie tourne" po miastach: Brześć, Pińsk, Kalinowicze, Gomel. W ciągu niecałych dwóch lat spektakl został zagrany około 80 razy. Cieszył się sprzedażą na poziomie 100% i zajmował pod tym względem pierwsze miejsce – pomimo tego, że był grany na scenie kameralnej, stał się liderem, jeśli chodzi o sprzedaż. Kupałowcy to artyści byłego zespołu Narodowego Teatru im. Janki Kupały w Mińsku, który dotychczas był główną sceną teatralną na Białorusi. Po sfałszowaniu wyborów prezydenckich w sierpniu 2020, teatr praktycznie przestał istnieć. Po tym, jak dyrektor teatru Pavieł Łatuška otwarcie poparł antyrządowe protesty, został odwołany ze swojego stanowiska, a większość zespołu artystycznego złożyła wymówienia. Artyści teatru utworzyli niezależną grupę teatralną "Kupałowcy", której celem jest podtrzymanie najlepszych tradycji Teatru Kupałowskiego w nowej formie.r
reżyseria
Roman Padalaka
______________________
Kalendarz wydarzeń
odbywających się w
Bydgoszczy
miej zawsze pod ręką dzięki
aplikacji mobilnej
(Android i iOS).
______________________
Informacje o wydarzeniach przesyłajcie na adres
wydarzenia@visitbydgoszcz.pl
______________________
Bydgoskie Centrum Informacji nie ponosi odpowiedzialności za jakiekolwiek zmiany miejsc, godzin i dat wydarzeń.