12. Ogólnopolski Konkurs Malarski im. Teofila Ociepki - otwarcie wystawy pokonkursowej
Gdzie?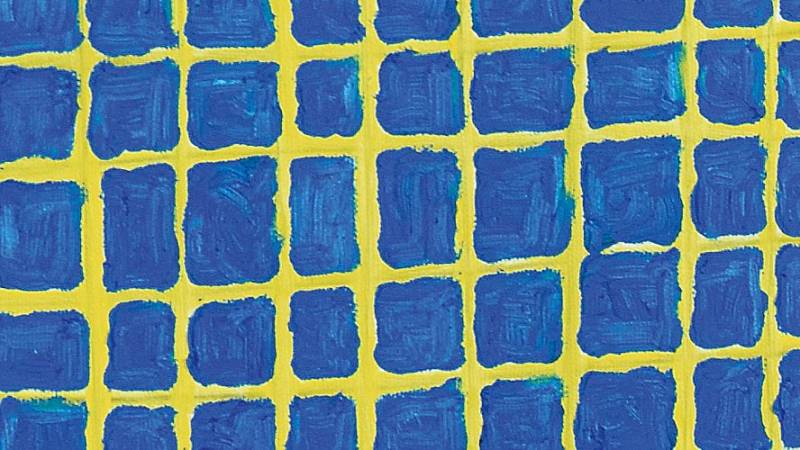 Serdecznie zapraszamy w sobotę, 25 maja 2019 o godz. 12.00 na otwarcie wystawy pokonkursowej 12. Ogólnopolskiego Konkursu Malarskiego im. Teofila Ociepki. Podczas wieczoru zaprezentowany zostanie film dokumentalny o Zbigniewie Wypijewskim "Wesołe jest życie" zrealizowany przez Adama Gajewskiego i Artura Owczarzaka. Wystawa czynna będzie do 23 czerwca w Muzeum Okręgowym im. Leona Wyczółkowskiego, przy ul. Grodzkiej 7-11 w Bydgoszczy.
Ogólnopolski Konkurs Malarski im. Teofila Ociepki to największy i najbardziej prestiżowy konkurs dla malarskich outsiderów w Polsce. Każda edycja przyciąga ich wielu. Zarówno starych uznanych mistrzów jak i tych którzy dopiero zaczynają swoja przygodę ze sztuką. W tej 12 już edycji Konkursu w wystawie weźmie udział 90 niezwykłych artystów, z których Jury nagrodziło dziesięciu, a wyróżniło 19. Zapraszamy Państwa do udziału w tym wielkim święcie malarstwa, święcie sztuki bo następna okazja dopiero za dwa lata. Na wernisażu, odbędzie się też premiera filmu dokumentalnego o bydgoskim malarzu, laureacie konkursu, Zbigniewie Wypijewskim – "Wesołe jest życie" zrealizowanego przez Adama Gajewskiego i Artura Owczarzaka w ramach projektu.
Projekt zrealizowano przy wsparciu finansowym Ministra Kultury i Dziedzictwa Narodowego oraz Województwa Kujawsko-Pomorskiego.
"Zetknięcie się ze sztuka ART BRUT jest dla mnie zawsze INSPIRACJĄ! To sztuka nazwana też naiwną. Naiwne to niefrasobliwe…Poczciwe…Szczere… Roztargnione… Ludzie patrzą na tą sztukę, przez pryzmat niedojrzałości umysłowej i manualnej.
A jest prostoduszna, bez sprytu i chytrości tego świata. Nieuczona i często oparta na ograniczeniach cielesnych i chorobach…Takiej ludzkiej biedzie. Te problemy z perspektywy – wychodzą bardzo tej sztuce na korzyść. Dają różne analogie pomiędzy rzeczywistością prawdziwą a przeżywaną. "Niechcąco", wychodzi z tego przejmujący realizm łamiący reguły i różne metamorfozy malowanych motywów.
Subiektywna nieuświadomiona interpretacja! Związki z "prawdziwą naturą" ulegają rozluźnieniu. Pozostają poza czasem. Rzeczywistość w tych obrazach, zostaje przefiltrowana przez uczucie i pamięć. Powstają formy na pół abstrakcyjne, najczęściej nakładane płasko. . Niewielkie formatowo i radykalnie uproszczone. Prace tych artystów są bardzo sugestywne w wyrazie. Czasami z wyczuwalną nutą tragizmu i lekką mgiełką dziwaczności…Niemożliwe do przewidzenia kombinacje, dlatego tak intrygujące i świeże! Ten nieracjonalny i intuicyjny świat, często niezgodny z logiką pociąga mnie jako malarkę. Oni ( Ci artyści) malują i rysują, bez iluzji głębi, zmieniając perspektywę, rwąc narrację i proporcje. Ale z tego właśnie wychodzi sztuka nowych znaków, jednocześnie surowa i pierwotna. A potem do tego dochodzi efekt luźnych skojarzeń…własnych interpretacji…zabawności…"
Cytat z tekstu "Gruba gałąź drzewa sztuki" Yolanty Nikt, artystki malarki i kolekcjonerki sztuki intuicyjnej.
____________________
Kalendarz wydarzeń odbywających się w Bydgoszczy miej zawsze pod ręką dzięki aplikacji mobilnej (Android i iOS).
______________________
Informacje o wydarzeniach przesyłajcie na adres wydarzenia@visitbydgoszcz.pl
______________________
Bydgoskie Centrum Informacji nie ponosi odpowiedzialności za jakiekolwiek zmiany miejsc, godzin i dat wydarzeń.