MILLENIUM DOCS AGAINST GRAVITY - Antropocen: epoka człowieka
Gdzie?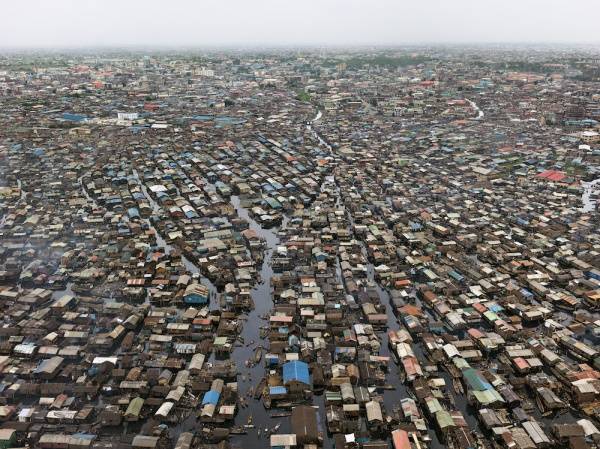 Od wybetonowanych brzegów Chin, które zajmują dziś aż 60% wybrzeża kontynentalnego Azji, do największych naziemnych maszyn, jakie kiedykolwiek zbudowano w Niemczech. Od psychodelicznych kopalni potasu w rosyjskim Uralu do metalowych kontenerów w mieście Norylsk 300 km na północ od koła podbiegunowego. Od zdewastowanej Wielkiej Rafy Koralowej w Australii po surrealistyczne stawy litu na pustyni Atakama. Kręcony przez cztery lata z wykorzystaniem najnowocześniejszych technik i wysokiej jakości sprzętu film dokumentuje formy i przejawy dominacji człowieka nad Ziemią.
Weszliśmy w epokę, w której ludzka działalność kształtuje naszą planetę bardziej niż jakakolwiek do tej pory naturalna siła. Antropocen od lat 50. ubiegłego wieku stał się faktem i wyparł epokę halocenu. Stosowanie pojęcia z trzonem "człowiek" w nazwie jest symboliczne i ma istotną wartość informacyjną – uświadamia zagrożenia i inspiruje do przemyśleń i dalszych badań. Czy jesteśmy w stanie uśmiercić naturę? Czy antropocen to koniec gatunku ludzkiego? A może początek nowego, niekoniecznie wcale ludzkiego?
Film jest utrzymaną w surrealistycznym duchu medytacją na temat masowych, głębokich i - co najważniejsze – trwałych zmian w krajobrazie naszej planety dokonywanych przez człowieka. Jako narratorka oprowadza po nim Alicia Vikander, nagrodzona Oscarem za rolę w "Dziewczynie z portretu". Szokujący, urzekający, hipnotyczny obraz to efekt wieloletniej współpracy reżyserki Jennifer Baichwal, operatora Nicholasa de Pencier oraz znanego fotografa Edwarda Burtynskiego. Stanowi trzecią część filmowej trylogii, jaką Jennifer Baichwal, Nicholas de Pencier i Edward Burtynski poświęcili Ziemi (pierwsza część: "Sfabrykowany krajobraz", druga: "Wodne znaki").
Wybrane festiwale i nagrody: 2018 – TIFF Toronto, 2018 – FF Vancouver, 2019 – FF Sundance
Reż. J. Baichwal, N. de Pencier, E. Burtynsky
Organizator Bydgoskiego Aneksu: Fundacja ART-HOUSE
Współorganizator: MCK w Bydgoszczy
Współfinansowanie Bydgoskiego Aneksu: Miasto Bydgoszcz, Województwo Kujawsko-Pomorskie
Lokalny Partner Festiwalu: Katedra Przemysłów Kreatywnych/Wyższa Szkoła Gospodarki w Bydgoszczy
Partner: Stowarzyszenie Koloroffon
Ceny biletów i karnetów (do kupienia w kasie MCK):
bilet na pojedynczy seans – 10,- zł
karnet na 10 wybranych seansów – 60,- zł
karnet na cały festiwal (31 seansów) – 120,- zł
______________________
Kalendarz wydarzeń odbywających się w Bydgoszczy miej zawsze pod ręką dzięki aplikacji mobilnej (Android i iOS).
______________________
Informacje o wydarzeniach przesyłajcie na adres wydarzenia@visitbydgoszcz.pl
______________________
Bydgoskie Centrum Informacji nie ponosi odpowiedzialności za jakiekolwiek zmiany miejsc, godzin i dat wydarzeń.