Zasłona – wernisaż wystawy malarstwa Edyty Sobieraj
Gdzie?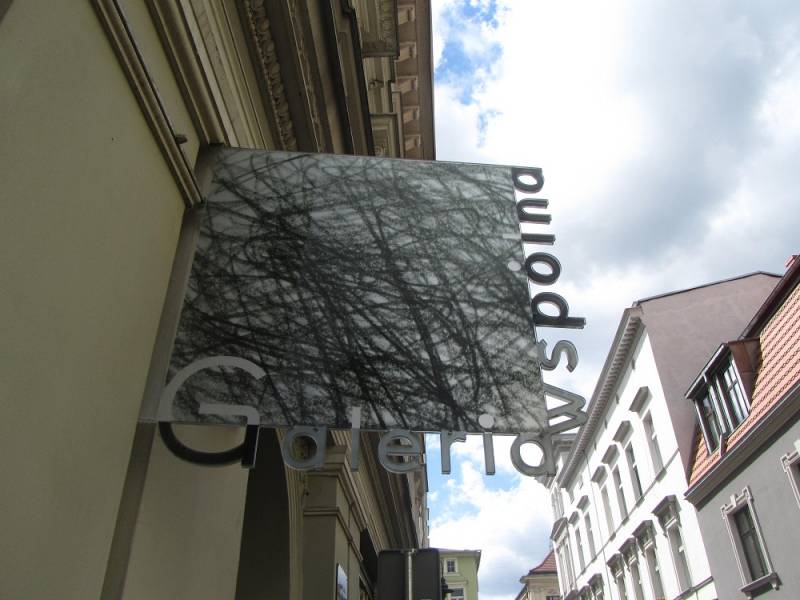 Edyta Sobieraj o swojej twórczości:
Przede wszystkim i najpełniej wyrażam się w malarstwie. Moja twórczość, mówiąc najogólniej, jest formą kontemplacji świata. Czerpiąc z elementów natury staram się opowiedzieć o sprawach najbardziej dla mnie istotnych. Rzeczywistość świata, ludzi, przedmiotów jest moim tworzywem. W myślenie się w ten świat powoduje przejście o krok dalej poza rzeczywistość materii, poza słowo, poza pierwszą myśl. I tak to, co konkretne i realne staje się niedopowiedziane.
Motyw zasłony, który pojawia się pojawia się w obrazach jest elementem konstruującym płótno nie tylko formalnie, ale odnosi się do samej idei przysłaniania, zasłaniania i odsłaniania. To zasłanianie, które nierozerwalnie wiąże się z tajemnicą, tak istotną dla mnie w twórczości. Motyw pudła, kartonu, pudełka – zamkniętego czy otwartego, nie do końca ukazującego swoją zawartość jest metaforą domysłów, nierozerwalnie związanych z pamięcią. Geometria tych kartono-przedmiotów to próba zamknięcia i uchwycenia emocji. Obraz w obrazie – swoisty topos obrazu, w aspekcie formalnym porządkuje i rytmizuje płótno, jest jednocześnie próbą stworzenia innego rodzaju przestrzeni.
Cykl kolaży zatytułowanych "Memorabilia" związany jest między innymi z problemem pamięci. W procesie pracy nad nimi używam częściowo gotowych elementów, częściej jednak sama je konstruuję, by potem się nimi posłużyć początkowo rozrzucając je dość przypadkowo. Nosząc w sobie jakiś zapamiętany motyw szukam takiego ostatecznego układu form, który by mnie do niego przybliżał.
Wstęp Wolny
Edyta Sobieraj
W latach 1990-1995 studiowała na Wydziale Malarstwa ASP w Krakowie. W 1995 otrzymała dy-plom z wyróżnieniem w pracowni prof. Jana Szancenbacha, a w 1998 stypendium Ministerstwa Kultury i Sztuki. Aktualnie pełni funkcję Adiunkta na Wydziale Malarstwa ASP w Krakowie w pra-cowni prof. Adama Brinckena. Brała udział w wielu wystawach indywidualnych i zbiorowych w kraju i za granicą. Za swoją twórczość była wielokrotnie nagradzana. Uprawia malarstwo olejne, akwarelę, litografię,wykorzystuje technikę collage'u.