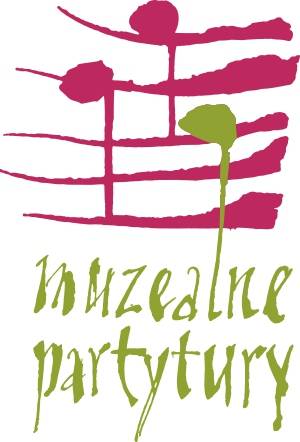 Informacje pod nr tel. 52 58 59 925
wstęp wolny
Projekt dofinansowany ze środków Ministra Kultury i Dziedzictwa Narodowego
Muzeum Okręgowe im. Leona Wyczółkowskiego w Bydgoszczy inicjuje nowy program zajęć skierowany do dzieci i młodzieży utalentowanej muzycznie. "Muzealne Partytury" to edukacyjny projekt interdyscyplinarny, łączący muzykę i malarstwo, ukazujący zarówno różnice, jak i podobieństwa pomiędzy interpretacją dźwięku i obrazu. Uczestnicy programu dowiedzą się na czym polega analiza dzieła plastycznego i muzycznego, a także czym jest synteza sztuk oraz synestezja. Projekt będzie realizowany w Galerii Sztuki Nowoczesnej. Uczestnicy, w konfrontacji z dziełami wizualnymi, stworzą własne muzyczne interpretacje. Przyczyni się to do poszerzenia i wzbogacenia spektrum ich artystycznych zainteresowań.
Koncert wieńczy kilkutygodniowy interdyscyplinarny projekt edukacyjny łączący muzykę i malarstwo. Młodzież utalentowana muzycznie, w przestrzeni Galerii Sztuki Nowoczesnej przedstawi własne interpretacje i improwizacje muzyczne (bez zapisu nutowego) obrazów ze zbiorów Filharmonii Pomorskiej im. Ignacego Jana Paderewskiego w Bydgoszczy oraz Muzeum Okręgowego im Leona Wyczółkowskiego w Bydgoszczy. Spotkanie będzie miało nietypową formę. Koncert jest zaprojektowany w taki sposób, by jego uczestnicy podążając za dźwiękami instrumentów kolejnych muzyków, samodzielnie poszukiwali w poszczególnych obrazach zaimprowizowanych melodii. Zapraszamy do udziału w tym niezwykłym artystycznym wydarzeniu, który w twórczy sposób porusza problematykę syntezy sztuk.
Koordynatorem muzycznym wydarzenia oraz opiekunem młodzieży jest p. Marcin Gumiela, kompozytor, pedagog w Państwowym Zespole Szkół Muzycznych im. Artura Rubinsteina w Bydgoszczy.
Dofinansowano przez Ministra Kultury i Dziedzictwa Narodowego.