Recital Tomasza Zająca w Ostromecku
Gdzie?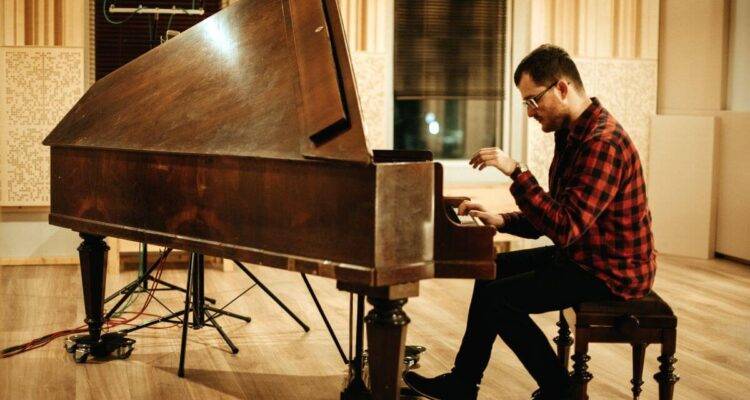 Kolejny zabytkowy instrument w Ostromecku odrestaurowany – zapraszamy na recital Tomasza Zająca, który zagra na fortepianie Wiszniewskiego.
Koncerty grane na dawnych fortepianach stołowych brzmią inaczej niż te na współcześnie zbudowanych instrumentach. To prawdziwa uczta muzyczna dla melomanów. Brzmienie zabytkowego fortepianu J.B. Wiszniewskiego usłyszeć będzie można podczas recitalu znakomitego pianisty młodego pokolenia, Tomasza Zająca.
To będzie pierwszy koncert w Ostromecku na tym instrumencie. Fortepian, dzięki wsparciu Prezydenta Miasta Bydgoszczy został odrestaurowany przez Andrzeja Włodarczyka, absolwenta kaliskiego Technikum Budowy Fortepianów, elitarnej i jedynej takiej szkoły w Europie.
Warto wspomnieć, że Wiszniewski był bydgoszczaninem, który później przeniósł swój zakład do Gdańska. Był także jedynym polskim budowniczym instrumentów, który produkował fortepiany stołowe w XIX wieku.
Przy fortepianie stołowym Wiszniewskiego zasiądzie Tomasz Zając. To jeden z najwybitniejszych polskich pianistów młodego pokolenia. Koncertował w Polsce i za granicą – w Niemczech, Austrii, Francji, Norwegii, Białorusi, Czechach, Iranie, Japonii. Występował m.in. w takich salach, jak: Vahdat Hall, Radiokulturhaus Wien, NOSPR, Rudolfinum, Filharmonia Witebska, Polska Filharmonia Bałtycka, Filharmonia Krakowska.
Koncertował z takimi orkiestrami jak: orkiestra Filharmonii Warmińsko-mazurskiej, "Kijowscy Soliści", Sinfonietta Cracovia, Sinfonietta Polonia, Capella Gedanensis, orkiestra Filharmonii Kaliskiej, orkiestra Filharmonii Świętokrzyskiej. We wrześniu 2013 roku wraz z Natalią Walewską, koncertmistrzynią Polskiej Filharmonii Bałtyckiej, nagrał płytę z miniaturami na skrzypce i fortepian dla wytwórni Soliton.
Tomasz Zając jest laureatem wielu ogólnopolskich i międzynarodowych konkursów pianistycznych i kameralnych, w tym: Międzynarodowego Konkursu im. Fryderyka Chopina w Szafarni, Konkursu Pianistycznego w Larnace (Cypr), Międzynarodowego Konkursu Dla Młodych Pianistów EPTA w Chorwacji, Międzynarodowego Konkursu Chopinowskiego w Wilnie, Międzynarodowego Konkursu Europejskiej Unii Radiowej Concertino Praga.
Swoje umiejętności doskonalił u wybitnych pianistów i pedagogów – Elżbiety Tarnawskiej, Alicji Palety-Bugaj, Andrzeja Tatarskiego, Diny Yoffe, Mamiko Sudo, Phillipa Giusiano, Tamása Ungara, Andrzeja Jasińskiego, Tobiasa Kocha, Markusa Schirmera i Lylii Zilberstein.
Wstęp wolny, Liczba miejsc ograniczona. Możliwość rezerwacji miejsc na wydarzenie, SMS pod nr telefonu 507 099 187.
______________________
Kalendarz wydarzeń odbywających się w Bydgoszczy miej zawsze pod ręką dzięki aplikacji mobilnej (Android i iOS).
______________________
Informacje o wydarzeniach przesyłajcie na adres wydarzenia@visitbydgoszcz.pl
______________________
Bydgoskie Centrum Informacji nie ponosi odpowiedzialności za jakiekolwiek zmiany miejsc, godzin i dat wydarzeń.