Środowe CZYTANIE I DZIAŁANIE w Kamienicy 12
Gdzie?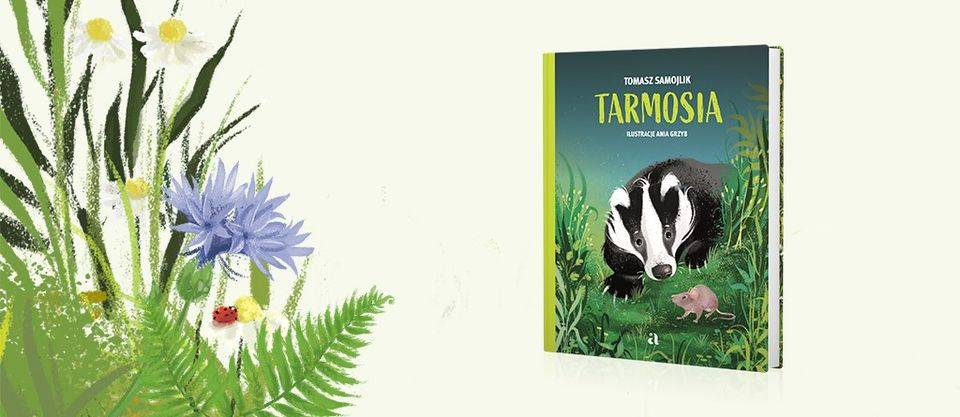 Informacje od Organizatora:
WRACAMY. W tradycyjnym, dla nas dniu i porze, ŚRODA 17.00.
Inne będą tylko zasady sanitarne panujące na zajęciach i ściśle ograniczona liczba uczestników. Decyduje kolejność zgłoszeń.
To spotkanie z borsuczą rodziną (borsucza tradycja mówi– rodzinna nora to rzecz najważniejsza), szczególnie z Tarmosią, borsuczą córeczką.
Zapraszam rodziców z dziećmi powyżej 5. roku życia na CZYTANIE I DZIAŁANIE, czyli poznawanie najlepiej napisanych i wyśmienicie zilustrowanych książek dla dzieci oraz łączenie ich z kreatywnymi aktywnościami. Tym razem część kreatywną poprowadzi Katarzyna Kowalczyk z Otwartej Pracowni Sitodruku.
Książka (lub książki) jest za każdym razem inna, zawsze bardzo dobra.
WSTĘP WOLNY, choć limitowany, ogranicza nas liczba miejsc.
Zapisujcie się drogą email, na adres: tuczytam@op.pl. w temacie wpiszcie "środa, 2" i czekajcie na potwierdzenie.
Zajęcia prowadzi Lucyna Brzezinska-Eluszkiewicz.
Wykorzystana grafika, autorstwa Ani Grzyb, pochodzi z książki Tomasza Samojlika pt. "Tarmosia", wydanej przez Wydawnictwo Agora dla dzieci.
Warsztat jest częścią projektu pn. "Bydgoszcz czyta, Bydgoszcz tworzy.
Z TuCzyTam książki znam. Cykl interdyscyplinarnych spotkań z najlepszymi książkami dla dzieci i młodzieży", realizowanego przez Fundację 12 Kamienica dzięki dofinansowaniu Urzędu Miasta Bydgoszczy.
______________________
Kalendarz wydarzeń odbywających się w Bydgoszczy miej zawsze pod ręką dzięki aplikacji mobilnej (Android i iOS).
______________________
Informacje o wydarzeniach przesyłajcie na adres wydarzenia@visitbydgoszcz.pl
______________________
Bydgoskie Centrum Informacji nie ponosi odpowiedzialności za jakiekolwiek zmiany miejsc, godzin i dat wydarzeń.