Koncert "Zdarzyło się w Bydgoszczy" - online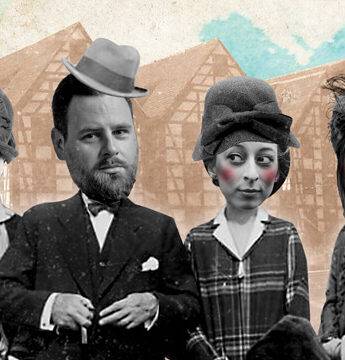 11 grudnia 2020, godz. 19.00 / Facebook MCK, UKW i WEM UKW
Zdarzyło się w Bydgoszczy – koncert online przygotowany we współpracy z Uniwersytetem Kazimierza Wielkiego
Jest wczesny ranek, miasto budzi się do życia. Promienie słońca próbują wedrzeć się przez drzwi Bydgoskiego Domu Towarowego. Sklepowa układa towar, strojne panie krzątają się między półkami plotkując o swoich mężach, którzy w Restauracji Gastronomia znajdującej się tuż za rogiem, grają w karty. Po południu wszyscy zmierzają na bulwary – na piknik z tańcami. Wieczór, w zależności od zasobności portfela, spędzają w Teatrze Miejskim, Kinie Cristal, czy po prostu na spacerach po starówce. W rozmowach miesza się język polski, niemiecki i yiddish. Ot, normalne życie. Życie w powojennej Bydgoszczy.
"Zdarzyło się w Bydgoszczy…" to sentymentalna podróż po międzywojennej Bydgoszczy, ukazująca jej niebywały czar, a także koegzystencję trzech kultur. Artyści zaprezentują niezapomniane melodie będące kwintesencją tamtego czasu, a wszystko to na tle unikatowych starych fotografii.
W koncercie zaśpiewają absolwenci Wydziału Edukacji Muzycznej UKW: Małgorzata Werachowska, Zuzanna Wiśniewska, Małgorzata Żurańska -Wilkowska i Szymon Górski. Wokalistom będzie towarzyszyć zespół pod kierownictwem Bartłomieja Weznera w składzie: Mateusz Szwankowski, Natan Kosętka i Maciej Młóciński.
Scenariusz i reżyseria: Katarzyna Matuszak
Koncert współfinansowany ze środków Urzędu Miasta Bydgoszczy w ramach projektu "Bydgoszcz jest Polska 1920".
______________________
Kalendarz wydarzeń odbywających się w Bydgoszczy miej zawsze pod ręką dzięki aplikacji mobilnej (Android i iOS).
______________________
Informacje o wydarzeniach przesyłajcie na adres wydarzenia@visitbydgoszcz.pl
______________________
Bydgoskie Centrum Informacji nie ponosi odpowiedzialności za jakiekolwiek zmiany miejsc, godzin i dat wydarzeń.