Terapia (z ) CZYTANIEM. Zajęcia dla dzieci w wieku szkolnym - online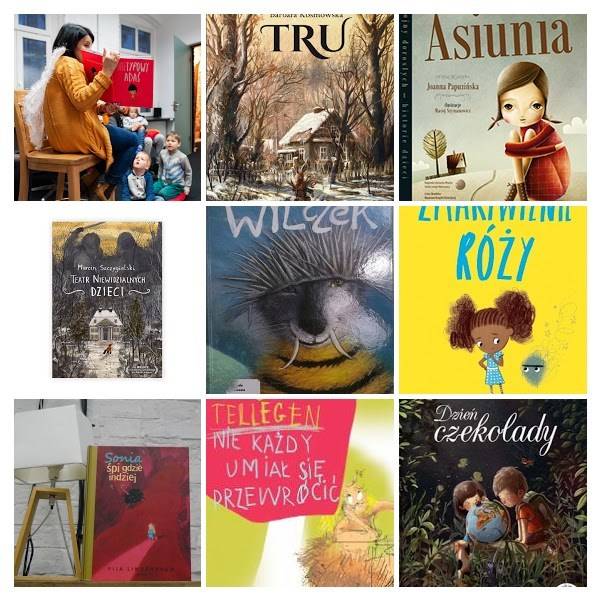 Informacje od Organizatora:
SARS-Cov 2, koronawirus, Covid 19, "piekło', "to jest wojna". Te hasła towarzyszą nam od miesięcy, ich siła rośnie, a wraz z nią nasze niepokoje. Boimy się o zdrowie swoje i bliskich, o pracę, utratę spadek lub dochodu, o przyszłość... Wszystko TO słyszą nasze dzieci, żyją TYM, nawet gdy bardzo chcemy je chronić. Wiedzą o naszych niepokojach. Do tego mają swoje. Często ich STRES jest większy od naszego, większy niż jesteśmy sobie w stanie wyobrazić. Oprócz naszych leków towarzyszą im inne, jak np. silne naciski ze strony nauczycieli, którzy usiłują zdążyć z jak największą porcją materiału przed ponownym zamknięciem szkół, inne stanęły już przed wyzwaniami e-nauki. Jeszcze inne boją się, że nie podołają. Dodatkowo widzą to jako rozłąkę z rówieśnikami. Zdarza się nawet, że dzieci noszą w sobie strach, iż w obliczu choroby zostaną zamknięte w szkole lub szpitalu, bez rodziców.
JAK POMÓC NASZYM DZIECIOM?
Badanie na University of Sussex wykazało, że CZYTANIE MOŻE ZMNIEJSZYĆ STRES NAWET O 68%. Dla porównania, słuchanie muzyki obniżyło poziom stresu o 61%, a wypicie filiżanki kawy lub herbaty o 54%. Spacer spowodował spadek poziomu kortyzolu o 42%. Granie w gry wideo obniżyło poziom stresu tylko o 21%.
CZYTANIE ZAPEWNIA RELAKS DLA CIAŁA I UMYSŁU.
Zapraszam na zajęcia dzieci w wieku od 6 do 10 lat. Te zajęcia z precyzyjnie dobranymi książkami mają na celu ZREDUKOWAĆ STRES u Waszych dzieci.
Dodatkowymi profitami, jakie daje czytanie (w wypadku tych zajęć ukierunkowane czytanie) są:
LEPSZA EMPATIA I RELACJE Z INNYMI,
PRZECIWDZIAŁANIE BÓLOWI,
ZAPEWNIENIE LEPSZEGO SNU,
ŁATWIEJSZA KOMUNIKACJA,
WIĘKSZA WIARA WE WŁASNE MOŻLIWOŚCI,
Książki współpracują z neuronami.
Na zajęciach dzieci będą poznawały doskonałe, adresowane do nich, książki (najczęściej poruszające konkretne problemy, ale też czasami zabawne, rozładowujące emocje). Będziemy o nich całkiem poważnie rozmawiać, a również bawić się z wykorzystaniem technik biblioterapii, ze szczególnym uwzględnieniem metod zaczerpniętych z bajkoterapii.
Zajęcia poprowadzi Lucyna Brzezinska-Eluszkiewicz, polonistka, pedagożka i terapeutka SI, a przede wszystkim promotorka czytelnictwa wśród dzieci i młodzieży.
To zapewni nie tylko terapeutyczny efekt, ale też uniknięcie nudy (wpisanej w te mniej trafione bajki terapeutyczne, takich tu nie będzie, TYLKO DOBRA LITERATURA)
Pierwsze zajęcia będą nieodpłatne,
Wskazane jest utworzenie stałej grupy, dla lepszych celów terapeutycznych.
Będzie bezpiecznie. Będzie przyjaźnie i domowo.
Możemy tez powołać grupy rodzinne, dla dzieci i rodziców.
NA PIERWSZE ZAJĘCIA WSTĘP WOLNY,
OBOWIĄZUJĄ ZAPISY.
Cena jednego spotkania w miesięcznym abonamencie to ok. 20 zł (90zł miesięcznie).
Uczestniczenie w pojedynczych zajęciach: cena wynosi 35 zł.
Zapisy i pytania: tuczytam@op.pl, w temacie wpisujcie "na stres, on line", a w treści imię i nazwisko dziecka, jego wiek i swój numer telefonu.
______________________
Kalendarz wydarzeń odbywających się w Bydgoszczy miej zawsze pod ręką dzięki aplikacji mobilnej (Android i iOS).
______________________
Informacje o wydarzeniach przesyłajcie na adres wydarzenia@visitbydgoszcz.pl
______________________
Bydgoskie Centrum Informacji nie ponosi odpowiedzialności za jakiekolwiek zmiany miejsc, godzin i dat wydarzeń.