ZNIEWOLONY UMYSŁ - balet
Gdzie?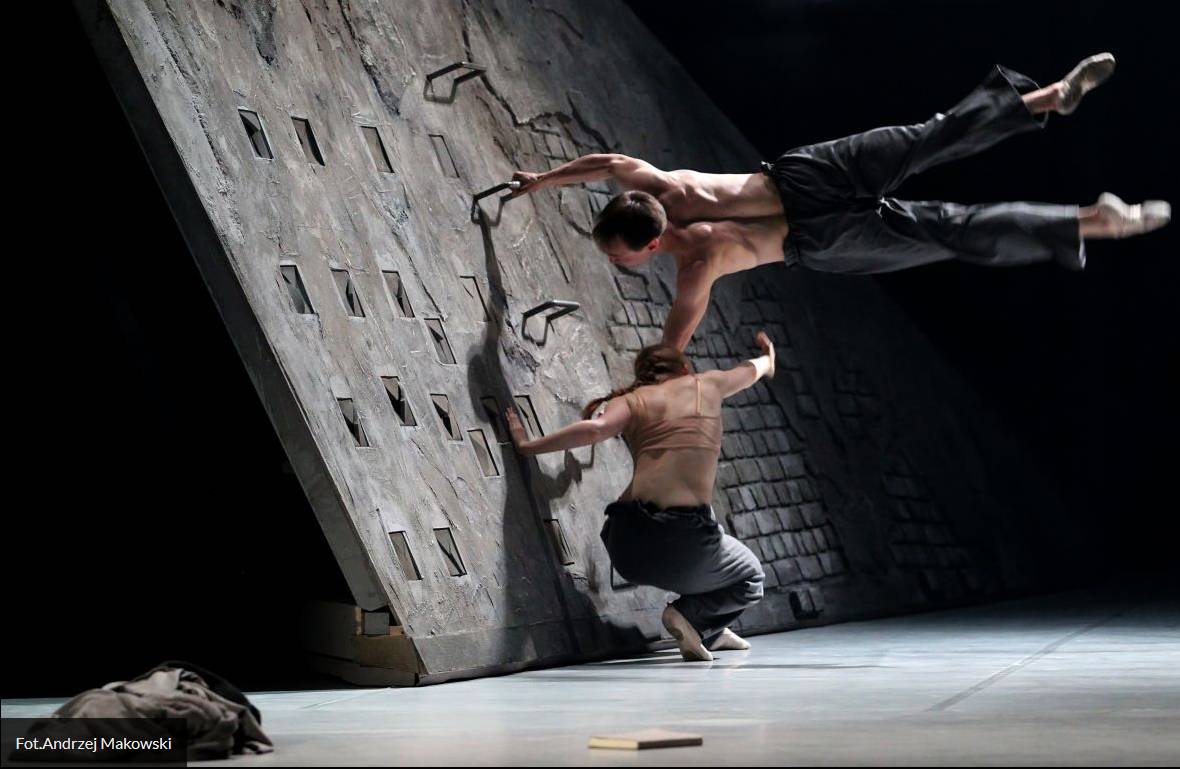 "Zniewolony umysł" Czesława Miłosza to słynne i zarazem najbardziej znane w świecie jego dzieło.Literacki traktat albo swoista powieść z kluczem, zawierająca ponadczasową refleksję o kondycji ludzkiej, etyce, wolności i zniewoleniu, wyrastająca jednak z konkretnego i przez to wiarygodnego doświadczenia świadka i uczestnika.
Pomysł utworu baletowego inspirowanego tym tytułem choreograf i zarazem autor scenopisu oraz inscenizacji, Robert Bondara,nosił w sobie przez kilka lat. Balet w dwu odsłonach nie jest do końca wierny słynne j książce Miłosza, powstał jedynie na jej motywach. Główni bohaterowie odtwarzani przez tancerzy nie odnoszą się wprost do utajonych pod greckimi literami polskich pisarzy z eseju Miłosza.
Bondara mówił w rozmowie "Bydgoskiego Informatora Kulturalnego": "Komponując ruch nie chodzi mi o jakieś baletowe pas czy o sekwencję ruchów, ale najważniejsze jest, by za każdym ruchem i gestem kryła się jakaś treść i wartość emocjonalna, coś, co będzie w stanie nabudować atmosferę i ułatwić widzowi rozczytanie tych wszystkich, nie ukrywajmy, dość skomplikowanych problemów. Wierzę, że tak można i do tego będę dążył. A to wszystko o czym mówię ma związek z właściwym wyreżyserowaniem poszczególnych scen, ze stworzeniem relacji między postaciami i z odejściem od budowania sekwencji kroków, co jest charakterystyczne dla baletu klasycznego. Mnie zależy na tworzeniu ruchu głównie w oparciu o warstwę treściową.Czyli podążać od sensu do obrazu".
W spektaklu wykorzystane zostały utwory Philipa Glassa (m.in.wybrane fragmenty kompozycji: "Metamorphosis", "Symfonia Nr 3", "Glassworks", "Mad rush", "Kwartet smyczkowy Nr 2", "Kwartet smyczkowy Nr 5") i Wojciecha Kilara ("Kościelec"). Kostiumy Mariusza Napierały też nie odnoszą się do konkretnego czasu historycznego. Diana Marszałek stworzyła jeden element scenografii : jakby powaloną piramidę, z której przezierają cegły , metalowe uchwyty-stopnie i klitkowate okienka. Na tę wieloznaczną bryłę nakładają się niekiedy projekcje multimedialne. Dominujące kolory to szarości, rozmytych światłem czerni i jasnych akcentów (sukienka Elpis) nałożą się projekcje multimedialne (chmury, płonąca lawa). Dla Baletu Opery Nova była to pierwsza pozycja baletu współczesnego w repertuarze.
______________________
Kalendarz wydarzeń odbywających się w Bydgoszczy miej zawsze pod ręką dzięki aplikacji mobilnej (Android i iOS).
______________________
Informacje o wydarzeniach przesyłajcie na adres wydarzenia@visitbydgoszcz.pl
______________________
Bydgoskie Centrum Informacji nie ponosi odpowiedzialności za jakiekolwiek zmiany miejsc, godzin i dat wydarzeń.