Aktywny senior - bezpłatne zajęcia dla osób starszych
Gdzie?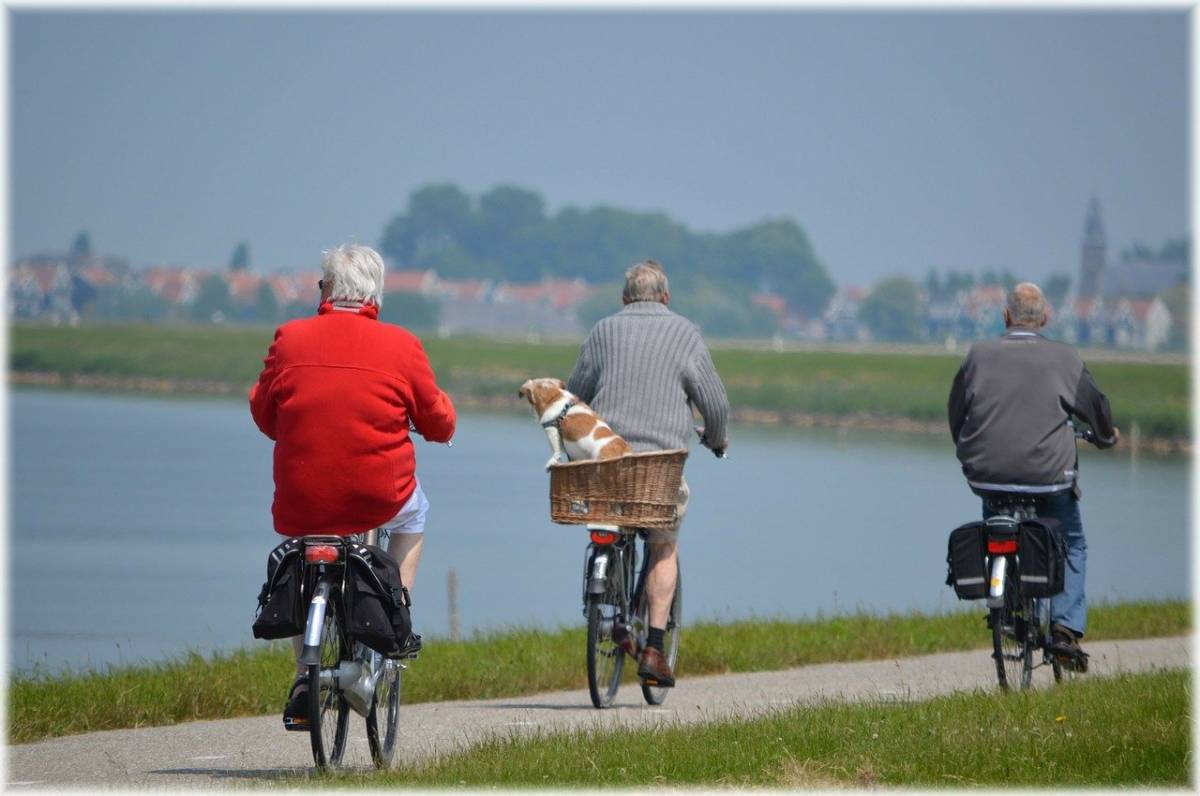 Nowy cykl bezpłatnych spotkań połączonych z warsztatami edukacyjnymi i poradami zdrowotnymi dla starszych osób organizuje Centrum Handlowe Auchan Bydgoszcz. W sobotę 25 stycznia odbędą się pierwsze zajęcia, w trakcie których seniorzy będą odkrywać receptę na długowieczność.
"Aktywny senior" to nowy cykl spotkań przygotowanych specjalnie z myślą o potrzebach osób starszych. Na seniorów, którzy w sobotę 25 stycznia odwiedzą Centrum Handlowe Auchan Bydgoszcz, czeka 5 godzin bezpłatnych warsztatów edukacyjnych, które odbędą się po raz pierwszy w tym roku pod hasłem "Recepty na długowieczność".
W trakcie wydarzenia będzie można porozmawiać z dietetykiem, który omówi m.in. nadmiary i niedobory w diecie osoby starszej. Przystępne rady na temat zasad zbilansowanego żywienia, składników odżywczych czy roli białka, węglowodanów, błonnika, wody i witamin z pewnością przydadzą się każdemu seniorowi. W trakcie spotkania będzie można także przeprowadzić badanie tkanki tłuszczowej i ustalić indeks masy ciała.
Czy senior może uprawiać sport? Na to pytanie specjaliści również odpowiedzą i udzielą wskazówek, jaką formę aktywności wybrać, a przy okazji, jak zadbać o zdrowe serce. Na seniorów czekają również zajęcia ruchowe z udziałem trenera personalnego, który pokaże ćwiczenia, jakie seniorzy mogą później sami wykonywać w domu. Atrakcją tego dnia będzie również muzyczna niespodzianka z udziałem Steffi Mal. To znana bydgoska wokalistka należąca do grupy seniorów, która utrzymuje dobre zdrowie i kondycję dzięki zmianie nawyków żywieniowych i systematycznej aktywności.
Kolejne spotkanie odbędzie się 29 lutego, a jego tematem przewodnim będzie internet i świat komputerów.
- Zgodnie z filozofią naszego obiektu "Przyjazne miejsce blisko Ciebie" chcemy być faktycznie na wyciągnięcie ręki dla naszych klientów. Od lat organizujemy wiele atrakcji dla dzieci, teraz chcemy rozszerzyć naszą ofertę animacji i skupić się na potrzebach naszych starszych klientów, zwłaszcza mieszkańców okolicy – mówi Adam Kozioł, marketing manager w Centrum Handlowym Auchan Bydgoszcz.
Pierwsze zajęcia z cyklu "Aktywny senior" odbędą się 25 stycznia w Centrum Handlowym Auchan Bydgoszcz przy ul. Rejewskiego 3 w Bydgoszczy. Spotkanie rozpocznie się o godzinie 12 i potrwa do godziny 17. Wstęp wolny!
______________________
Kalendarz wydarzeń odbywających się w Bydgoszczy miej zawsze pod ręką dzięki aplikacji mobilnej (Android i iOS).
______________________
Informacje o wydarzeniach przesyłajcie na adres wydarzenia@visitbydgoszcz.pl
______________________
Bydgoskie Centrum Informacji nie ponosi odpowiedzialności za jakiekolwiek zmiany miejsc, godzin i dat wydarzeń.