Janek Pentz - fingerstyle
Gdzie?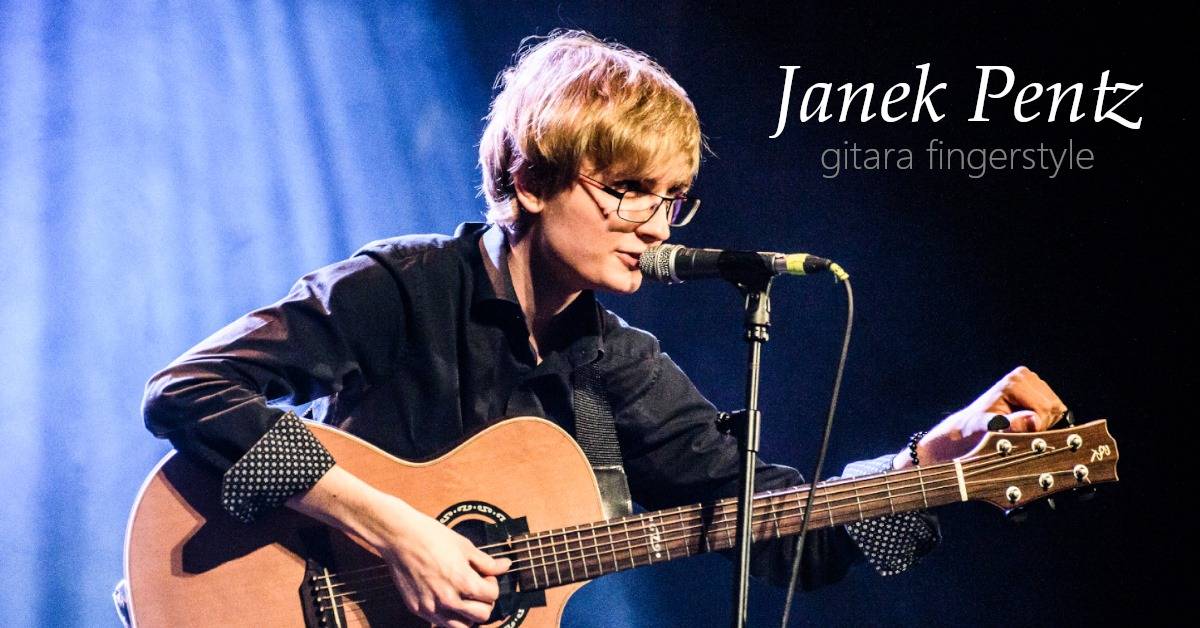 Nowy album młodego artysty to nie koniec dialogu - zarówno z akustycznym instrumentem, jak i z sobą samym - te bowiem zakończyć się nie mogą. "Eternity" pozostanie otwarciem nowej przestrzeni. Jakiej? Ten się nie dowie, kto nie posłucha - nowa płyta pełna emocjonalnych pejzaży jest dostępna w serwisach streamingowych i na www.janekpentz.com.
Oprawę graficzną płyty oparto na pracach wybitnego polskiego fotografa i artysty obrazu, Tomka Sikory. Janek Pentz to młody gitarzysta i kompozytor kojarzony ze sceną gitary fingerstyle, mający za sobą wspólne koncerty z artystami takimi, jak m. in. Tommy Emmanuel, Andy McKee czy Daniel Cavanagh z zespołu Anathema. Koncertował z powodzeniem w Polsce, Niemczech, Belgii i Holandii, jest także autorem ścieżek dźwiękowych do filmów dokumentalnych. Autorskie kompozycje zawarte na płycie to wynik przenikania się różnych pierwiastków krążących we wnętrzu gitarzysty, w tym rockowej ekspresji i klasycznego operowania materiałem dźwiękowym.
"Eternity" to, zdaniem Piotra Barona, nie tylko "cudownie zaprojektowana okładka", ale także "ładna, a przede wszystkim mądra" zawartość. Jak powstawał ten album i jakie niesie ze sobą emocje?
– Płyta przyjmuje nieco koncepcyjny charakter. Zaczyna się bardzo burzliwie. Potem przechodzi przez nastroje związane z pewnym mrokiem, ale także pewnym wyciszeniem. Na końcu, w utworze tytułowym, podsumowuje to bardziej holistycznym spojrzeniem na całą materię, w której my jako ludzie się poruszamy. Te utwory łączą to, co udało mi się nagromadzić w sensie dźwiękowym i w sensie doświadczeń czysto ludzkich – opowiada muzyk.
Bilety: 25zł
______________________
Kalendarz wydarzeń odbywających się w Bydgoszczy miej zawsze pod ręką dzięki aplikacji mobilnej (Android i iOS).
______________________
Informacje o wydarzeniach przesyłajcie na adres wydarzenia@visitbydgoszcz.pl
______________________
Bydgoskie Centrum Informacji nie ponosi odpowiedzialności za jakiekolwiek zmiany miejsc, godzin i dat wydarzeń.