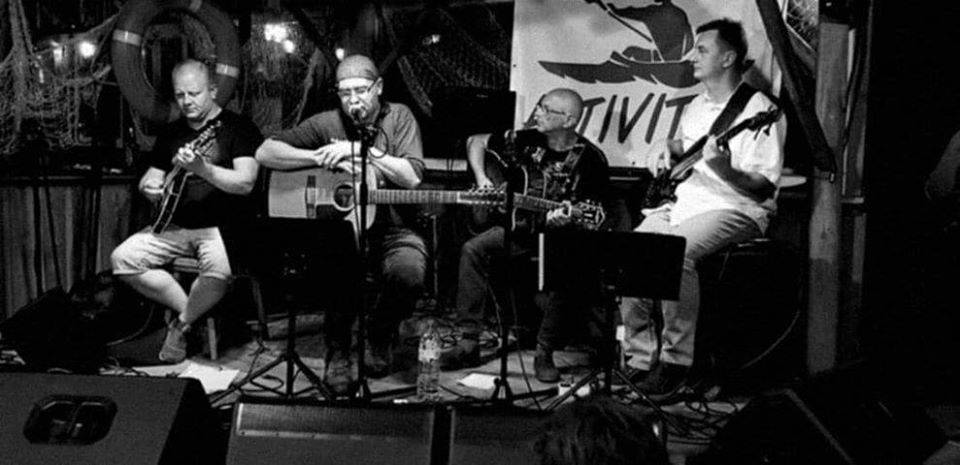 Calcjumfolii to toruńska formacja, która powstała w 2006 roku. Kilku znajomych, biegających po szlakach Bieszczadów, wtulonych w ciepło ogniska, postanowiło grać piosenki, których słowa mają sens. Takich, których trzeba wysłuchać od początku do końca. W ciszy, bez zerkania na zegarek czy w telefon. W piosenkach Calcjumfolii można się zapomnieć bez reszty, bo w każdej miłośnik "krainy łagodności" odnajdzie cząstkę siebie. Zagubionego na górskim szlaku, zakochanego bez reszty, szczęśliwego w gronie przyjaciół… Podczas koncertów muzycy bez reszty oddają publiczności to, co mają najlepsze – niezwykłą wrażliwość na dźwięki. A przy tym doskonale się bawią.
W 2011 roku zespół nagrał płytę "Świerszczyk". Krążek powstał z udziałem Tomasza Łączkowskiego na gitarze i flecie poprzecznym, Krzysztofa Ochnio na gitarze basowej i Artura Hołuszko na mandolinie.
W połączeniu ze słowami tekstów zaprzyjaźnionych z zespołem autorów, można zapomnieć o całym bożym świecie. Obecność na koncercie z pewnością będzie wytchnieniem od szarości dnia codziennego. Trzeba tylko sobie na to pozwolić, dać czas, wyciszyć emocje, wyhamować…
Obecnie zespół gra w składzie: Mariusz Procyk – gitara akustyczna, vocal Artur Hołuszko – mandolina Andrzej Skuza – gitara akustyczna , akordeon
Wojciech Sokołowski – gitara basowa
Nagrody i osiągnięcia zespołu:
2007 – laureataci Ogólnopolskiego Turystycznego Przeglądu Piosenki Studenckiej BAZUNA, nagroda braci Stefańskich, przyznawaną przez członków grupy Bez Jacka,
2007 – wyróżnienie na "Stachuriadzie",
2008 – III miejsce na Mazowieckim Festiwalu Różności "Kampinowskie Klimaty",
2009, 2010 – laureaci Ogólnopolskiego Turystycznego Przeglądu Piosenki Studenckiej BAZUNA,
2009 – wyróżnienie na Ogólnopolskim Festiwalu Piosenki Turystycznej "Kropka",
2010 – laureaci Ogólnopolskiego Turystycznego Przeglądu Piosenki Studenckiej BAZUNA,
2010 – II miejsce na Festiwalu Artystycznych Poszukiwań "Przystań",
2010 – III miejsce na Maratonie Piosenki Osobistej "Nocne Śpiewanie na Zamku w Świeciu".
2011- realizacja pierwszej płyty pt. Świerszczyk
2019/20 realizacja płyty pt. Furtka
Wstęp – cegiełka 10 zł, niepełnosprawni, seniorzy, studenci – 8 zł
______________________
Kalendarz wydarzeń odbywających się w Bydgoszczy miej zawsze pod ręką dzięki aplikacji mobilnej (Android i iOS).
______________________
Informacje o wydarzeniach przesyłajcie na adres wydarzenia@visitbydgoszcz.pl
______________________
Bydgoskie Centrum Informacji nie ponosi odpowiedzialności za jakiekolwiek zmiany miejsc, godzin i dat wydarzeń.