Koncerty sylwestrowo-noworoczne
Gdzie?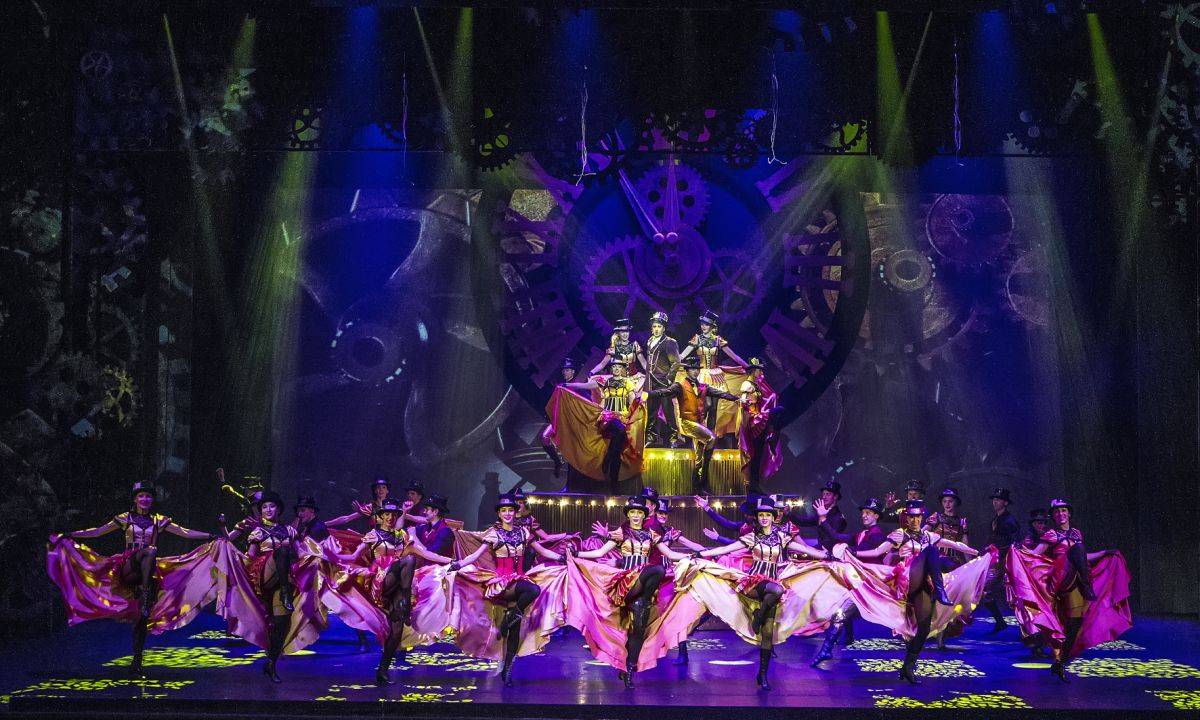 Informacje od Organizatora:
Zgodnie ze zwyczajem nakazującym radośnie witać Nowy Rok , Opera Nova zaprasza od 2003 r. na galowe Koncerty Sylwestrowo- Noworoczne w wykonaniu swych Solistów, Chóru, Baletu i Orkiestry.
Nasze Koncerty stały się prawdziwymi widowiskami ! Wymagają tyle wysiłku twórców jak prawdziwa premiera. Angażują wszystkie siły wykonawcze: solistów, chór, balet, orkiestrę i realizacyjne: opracowywane są nowe układy choreograficzne, szyte są nowe kostiumy, w niecodziennych zestawieniach wykorzystywane elementy scenografii , specjalnie ustawiane światła i projekcje.
To właściwie nieformalne premiery ! . Nowe gagi wymyśla w pocie czoła reżyser : dramaturgia koncertu musi mieć zmienną amplitudę, uwzględniać pola popisu dla artystów i "wejścia" gościa-prowadzącego. Musi godzić ogień z wodą! Soliści prześcigają się w podawaniu propozycji, które pozwolą im pokazać kunszt śpiewaczy i talent komediowy. Kto by pomyślał, że diva tak tańczy a słodki tenor objawi swe prawdziwe oblicze jako bezwzględny mafioso.Najwięcej do pokazania ma balet. Orkiestra nie może się z tym pogodzić i też czasem żąda "pełnego wynurzenia" z kanału. Były już pojedynki gangów, były góralskie kuligi, były songi na bananowych wyspach, dekadenckie zabawy w kabaretach ,kultowe przeboje wielkiego ekranu , melodie przedwojennych teatrzyków,rejsy transatlantykiem, genialne piosenki duetu Starszych Panów,i – zawsze spektakularne - finały w blasku rac i huku strzelających korków od musujących win
Nasz Koncert łączy elementy gali operowej , scenicznego show , prezentację różnych gatunków muzycznych i technik wykonawczych, wymaga wartkiego tempa, sprawnych zmian dekoracji ( a przede wszystkim kostiumów !), uwzględnia satyryczne występy prowadzącego .Stawiamy na doborową ekipę naszych solistów i nowe opracowania znanych utworów, które piszą dla nas utalentowani aranżerzy i kompozytorzy. Kilkunastu solistów, zespoły artystyczne Opery Nova oraz ekipa techniczna (brygada sceny), elektryczna i akustyczna , to 250 osób zaangażowanych w bezpośrednią produkcję każdej edycji. Popularność, którym od kilkunastu lat cieszą się te okolicznościowe widowiska w zaproponowanej przez nas formule, jest dla nas wielką nagrodą i zobowiązaniem . W ostatnich latach na scenie były pojedynki gangów, góralskie kuligi, podniebne ewolucje, dekadenckie zabawy w kabaretach, zawody kajakowe ,żużlowe i futbolowe , "bożyszcza festiwali" i - wykonywane " z przymrużeniem oka" niezastąpione polskie piosenki lat 70. i 80. , apoteozy igrzysk olimpijskich, spektakularne finały w blasku i huku rac, deszczu serpentyn.
Ceny biletów:
*w dniach 28,29,30 grudnia 2019 i 1 stycznia 2020:
I miejsca 180,- II miejsca 150,- III miejsca 140,-
*31.12.2019 godz. 16.00
I miejsca 210,- II miejsca 180,- III miejsca 170,
*31.12.2019 godz. 20.00
I miejsca 230,- II miejsca 200,- III miejsca 190
______________________
Kalendarz wydarzeń odbywających się w Bydgoszczy miej zawsze pod ręką dzięki aplikacji mobilnej (Android i iOS).
______________________
Informacje o wydarzeniach przesyłajcie na adres wydarzenia@visitbydgoszcz.pl
______________________
Bydgoskie Centrum Informacji nie ponosi odpowiedzialności za jakiekolwiek zmiany miejsc, godzin i dat wydarzeń.