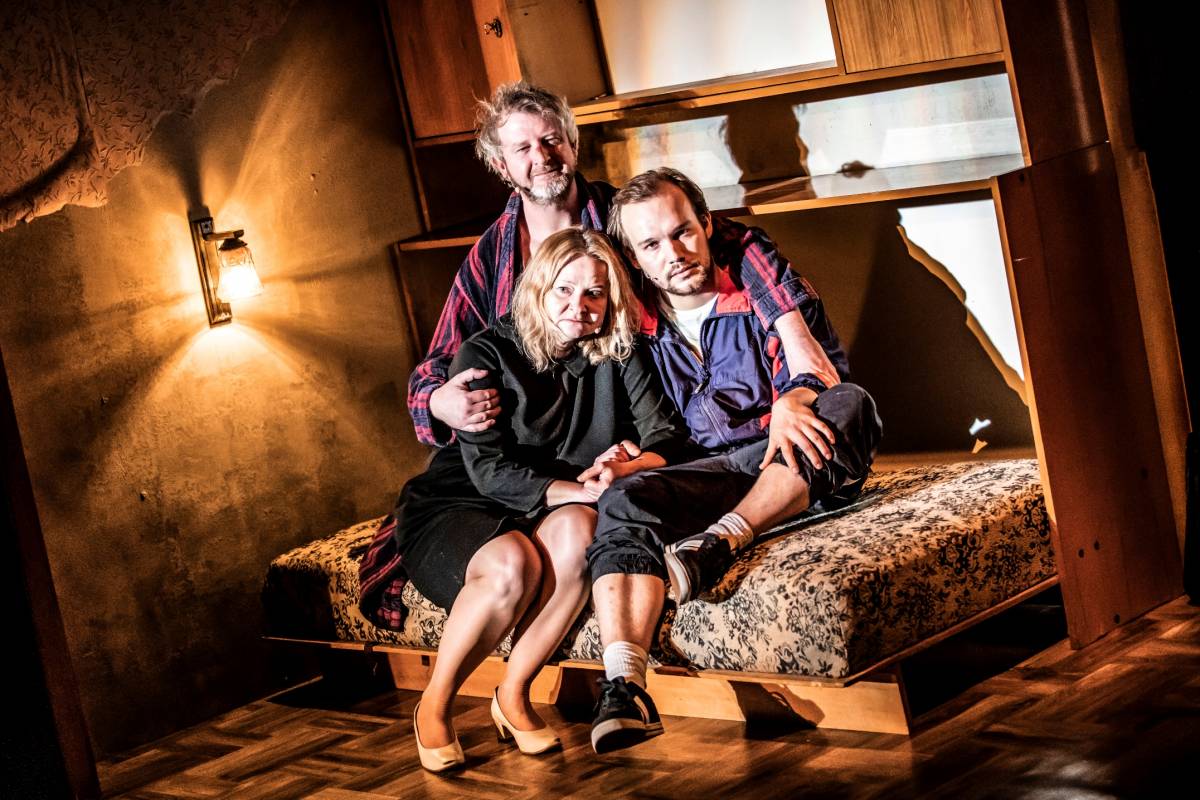 Sztuka powstała w oparciu o utwór Łukasza Orbitowskiego pt.: "Inna dusza".
- Dwa tygodnie temu przyszła mi do głowy myśl, by zabić Dominikę. Nie wiem czym to było spowodowane, ale czułem, że wzbiera we mnie agresja. Obmyśliłem jak dokonam zabójstwa – powie Jacek B., 13 maja 1999 r., po całonocnym przesłuchaniu. Nad ranem śledczy usłyszy, że to nie była jedyna ofiara zatrzymanego. Nareszcie się z tego wyzwoliłem – doda na koniec.
Sąsiedzi będą się dziwić; to w końcu całkiem dobry chłopak był. Uprzejmy, z normalnej rodziny, nie pił, nie palił. W szkole, co prawda, nie szło mu dobrze, za to w cukierni był wzorem dla innych.
Właściciel zakładu powie: Najlepszy z moich uczniów: dokładny, wręcz pedantyczny, do tego artystyczna żyłka. Na 650-lecie Bydgoszczy zrobił makietę zabytkowych spichrzy z czekolady i herbatników.
Na wizję lokalną do mieszkania zamordowanej 16-latki wejdzie z promiennym uśmiechem. Spokojnie wskaże miejsca, gdzie schował zakrwawione ubrania i narzędzia zbrodni: tłuczek do mięsa i nóż.
Równe dwadzieścia lat później, Michał Siegoczyński, reżyser ceniony za przenikliwą obserwację postaci, o których mówi ze sceny, bierze na warsztat historię bydgoskiego mordercy. Czym jest ów "pierwiastek zła", który świadkowie procesu rzekomo widzieli w oczach oskarżonego? Czy chęć destrukcji przychodzi z zewnątrz, czy jest uśpiona w każdym z nas? I w końcu, co może czuć człowiek, kiedy pozbywa życia drugiego człowieka?
Spektakl brał udział w finale 26. Ogólnopolskiego Konkursu na Wystawienie Polskiej Sztuki Współczesnej.
______________________
Kalendarz wydarzeń odbywających się w Bydgoszczy miej zawsze pod ręką dzięki aplikacji mobilnej (Android i iOS).
______________________
Informacje o wydarzeniach przesyłajcie na adres wydarzenia@visitbydgoszcz.pl
______________________
Bydgoskie Centrum Informacji nie ponosi odpowiedzialności za jakiekolwiek zmiany miejsc, godzin i dat wydarzeń.