ODWOŁANE: Tylko zwierzęta nie błądzą, reż. Dominik Moll
Gdzie?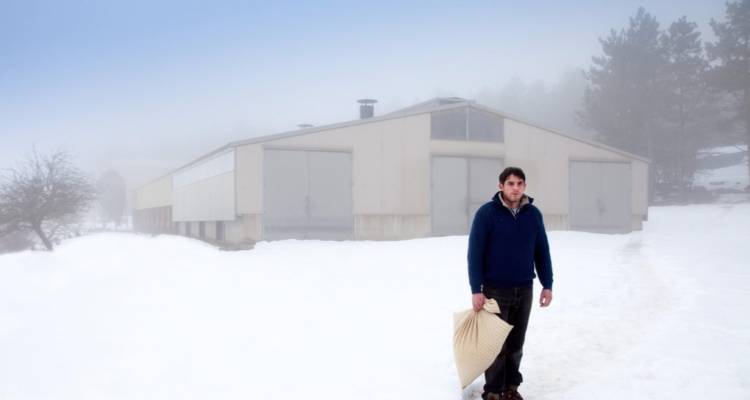 Rewelacja ubiegłorocznego MFF w Wenecji, nominowany do Cezarów nowy film cenionego reżysera Dominika Molla to trzymająca w napięciu i pełna zwrotów akcji kryminalno-miłosna układanka. W rolach głównych wystąpiły gwiazdy europejskiego kina Denis Menochet ("Dzięki Bogu", "Bękarty wojny"), Damien Bonnard ('Nędznicy", "Dunkierka") oraz Valeria Bruni Tedeschi ("Zwariować ze szczęścia", "Isabelle i mężczyźni").
Film oparty jest na bestsellerowej powieści kryminalnej Colina Niela wydanej w 2017 roku.
Zagadkowe zniknięcie kobiety podczas burzy śnieżnej sprawi, że pięcioro nieznajomych zostanie uwikłanych w tajemnicę, która wykracza daleko poza senne górskie miasteczko gdzieś we Francji.
Każda z postaci ma coś na sumieniu, najwyraźniej nie chcąc dzielić się wszystkimi swoimi sekretami. Większość z nich to idealiści, którzy marzą o ucieczce od szarej rzeczywistości, odnalezieniu miłości czy spełnienia. Łączy ich poczucie frustracji oraz nietypowa sytuacja, w jakiej się znaleźli.
Poświęcone poszczególnym bohaterom rozdziały filmu obrazują nie tylko różne punkty widzenia na temat samego zaginięcia Evelyn, ale stopniowo odkrywają też zależności między nimi. Kolejne elementy tej oryginalnej układanki zaczynają do siebie pasować…
Reżyser umiejętnie gubi tropy i steruje uwagą widza, zapewniając mu zarówno pełną napięcia intrygę, jak i ekranową rozrywkę.
Kup bilet przez Bilety24.pl
______________________
Kalendarz wydarzeń odbywających się w Bydgoszczy miej zawsze pod ręką dzięki aplikacji mobilnej (Android i iOS).
______________________
Informacje o wydarzeniach przesyłajcie na adres wydarzenia@visitbydgoszcz.pl
______________________
Bydgoskie Centrum Informacji nie ponosi odpowiedzialności za jakiekolwiek zmiany miejsc, godzin i dat wydarzeń.