Czy ten koncert to nie u Was?: Romek Puchowski - online
Gdzie?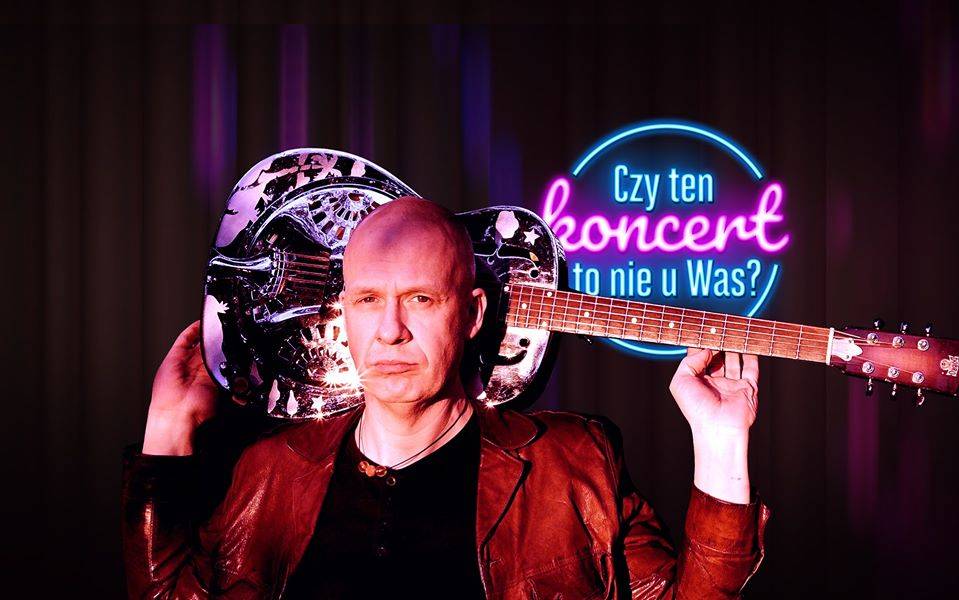 W wykonaniu wokalisty i wirtuoza gitary DOBRO usłyszymy łączące tradycję z nowoczesnością autorskie kompozycje bluesowe oraz ponadczasowe covery.
Romek Puchowski to wokalista, kompozytor, autor tekstów, free-styler, wirtuoz gitary DOBRO i techniki slide. Jako jedną z największych inspiracji wymienia bluesa z Delty. Wszechstronna muzyczna osobowość, harmonijnie łączy w swojej twórczości tradycję i nowoczesność. Twórca i lider alternatywnej formacji Von Zeit. Jego solowe koncerty to totalny, przepełniony pozytywną energią performance.
Artysta ma na koncie współpracę m.in. z Martyną Jakubowicz, Tymonem Tymańskim, Adamem Wendtem, z harmonijkarzem Keithem Dunnem z Bostonu, wirtuozem gitary, Nickiem Katzmanem oraz legendą harmonijki ustnej, Sugarem Blue, znanym ze współpracy m.in. z Rolling Stones czy Frankiem Zappą.
Płyta Romka Puchowskiego "FREE", która ukazała się w marcu 2013 roku, zebrała świetne recenzje. Piosenka "Jurata" trafiła na Listę Przebojów Trójki. Utwór "Big Bad Brother" znalazł się w półfinale światowego konkursu International Songwriting Competition w USA, w jury którego zasiadają, między innymi, takie znakomitości jak Tom Waits.
Koncertował w Memphis, na słynnej Beale Street. Odbył fascynującą podróż przez Deltę Mississippi, śladami takich mistrzów jak Son House, Charley Patton, Robert Johnson, podczas której m.in. zbierał inspiracje i komponował. Owocem tego przedsięwzięcia jest kilkanaście autorskich pieśni, które znajdą się na jednym z nadchodzących albumów Romka Puchowskiego. W czerwcu tego roku wystąpił gościnnie w Filharmonii Szczecińskiej im. Mieczysława Karłowicza z legendarną Niibori Guitar Orchestra z Japonii.
Transmisję na żywo o 18.00 na profilu facebookowym KPCK, materiał opublikowany zostanie także na kanale YouTube.
______________________
Kalendarz wydarzeń odbywających się w Bydgoszczy miej zawsze pod ręką dzięki aplikacji mobilnej (Android i iOS).
______________________
Informacje o wydarzeniach przesyłajcie na adres wydarzenia@visitbydgoszcz.pl
______________________
Bydgoskie Centrum Informacji nie ponosi odpowiedzialności za jakiekolwiek zmiany miejsc, godzin i dat wydarzeń.