Muzyczny salon Gumiela & Pawlicki
Gdzie?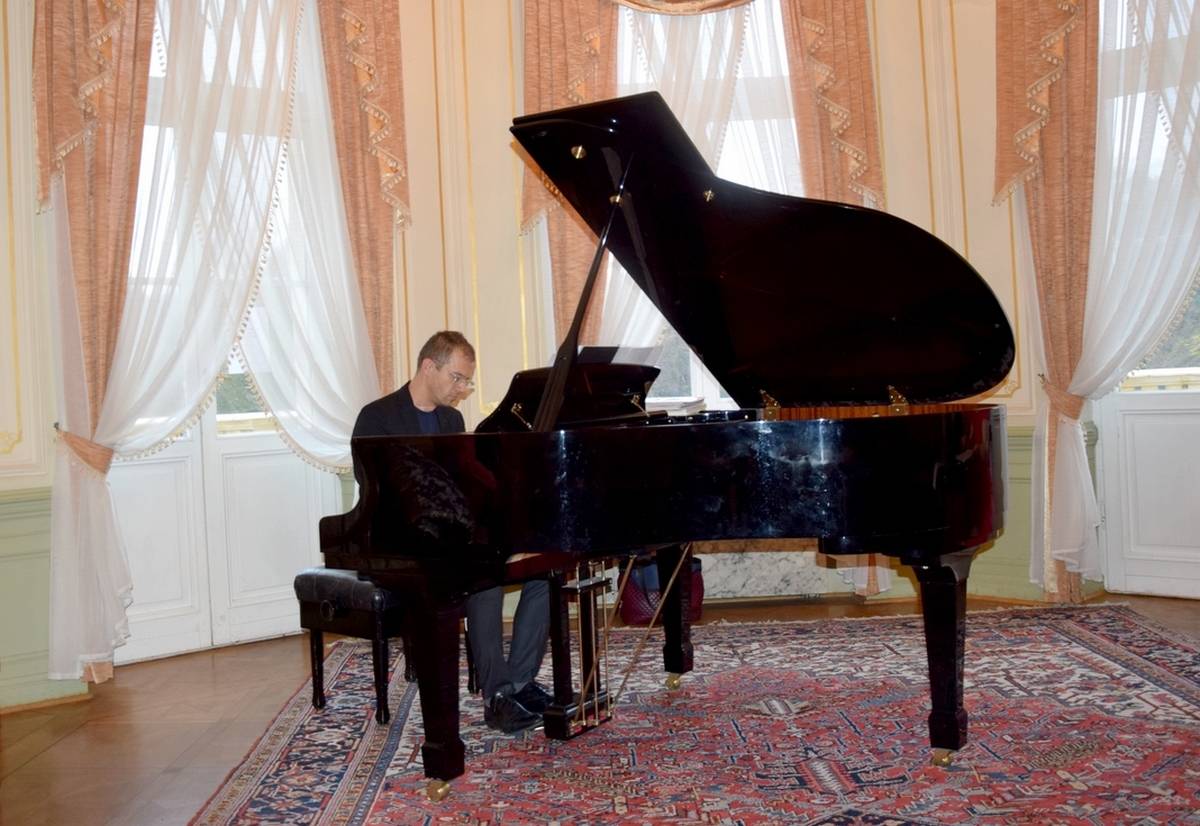 Muzyczny salon
Muzyczny salon, czyli cykl koncertów w sali złotej Pałacu Nowego tego lata, następującego po "wiośnie izolacji" dosłownie i metaforycznie otworzy się na świat. Muzyka zabrzmi bowiem w przestrzeni parku, wokół Pałacu Nowego. Równocześnie artyści sięgną po muzykę świata. Utwory z pogranicza wielu gatunków, o wielokulturowym wymiarze oraz odmiennych inspiracjach. Ale właśnie w różnorodności i tolerancji tkwi siła. Będzie to swoisty kalejdoskop muzyczny, gdzie w relacji dialogu usłyszmy muzykę klasyczną, filmową, jazz i wątki improwizowane.
W ramach Muzycznego salonu, w wakacyjne niedziele zagrają artyści z bydgoskiego środowiska muzycznego. Między innymi ceniony pianista i kameralista Tomasz Gumiela, którego ostromecka publiczność zdążyła już poznać i polubić. Artysta ma w swoim dorobku prawykonania utworów współczesnych, za które otrzymał m.in. nagrodę na Festiwalu Laureatów Konkursów w Bydgoszczy oraz nominację do nagrody Fryderyka (za nagranie dla firmy fonograficznej DUX w 2008 roku). Pianiście towarzyszyć będą: skrzypek Filip Lipski, który zdaniem krytyków "wprowadza słuchaczy w świat wysublimowanych dźwięków, niezwykłej wrażliwości i ekspresji muzycznej" oraz flecista, producent i kompozytor Tomasz Pawlicki. "Tańce świata – od Chopina do Piazzoli" - to tylko jedna z wielu propozycji dla melomanów.
W trakcie Muzycznych salonów wystąpią także Marzena Buchwald i Joanna Derenda-Łukasik, które nagrały płytę na fortepianie Zygmunta Noskowskiego jako Pianoduo Artists. Planujemy recital artystki młodego pokolenia Emilii Biskupskiej.
wstęp wolny
____________________
Kalendarz wydarzeń odbywających się w Bydgoszczy miej zawsze pod ręką dzięki aplikacji mobilnej (Android i iOS).
______________________
Informacje o wydarzeniach przesyłajcie na adres wydarzenia@visitbydgoszcz.pl
______________________
Bydgoskie Centrum Informacji nie ponosi odpowiedzialności za jakiekolwiek zmiany miejsc, godzin i dat wydarzeń.