Barka bez tajemnic - wirtualne zwiedzanie niezwykłej kolekcji na wodzie
Gdzie?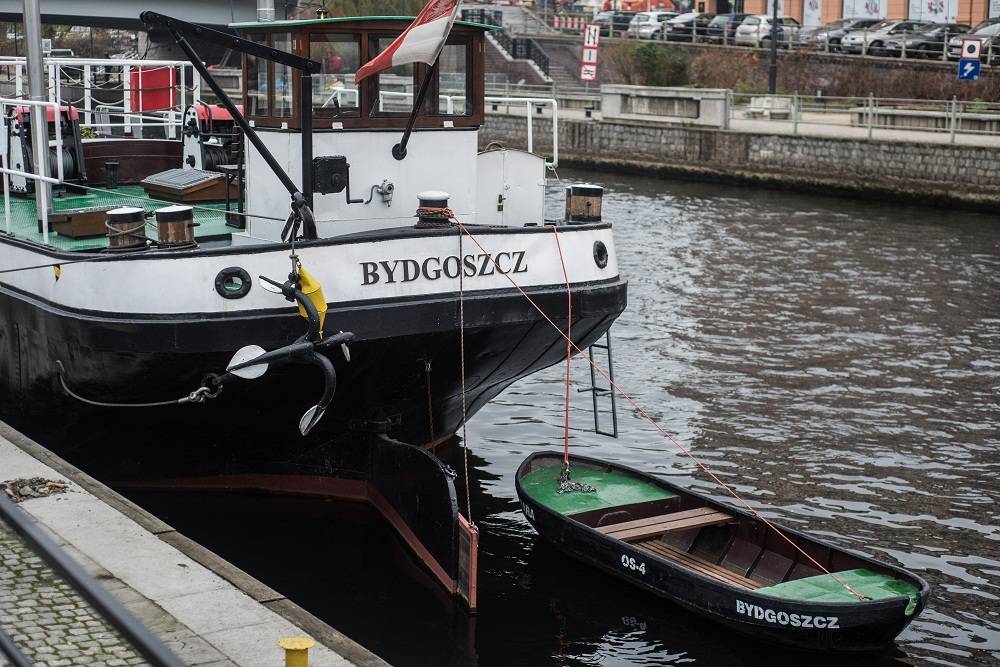 Sterówka, tuby głosowe, róg mgłowy czy naftowa lampa topowa – miłośnicy żeglugi śródlądowej doskonale wiedzą, co to za przedmioty. A ci, którzy jeszcze nie mieli okazji zajrzeć na Barkę Lemara, teraz mogą zrobić to nie ruszając się z domu. Zapraszamy na wirtualny spacer po tym flagowym bydgoskim obiekcie, podczas którego z bliska przyjrzeć się będzie można przedmiotom niezbędnym, gdy wypływa się w rejs.
To niecodzienny spacer, bo po pokładzie barki towarowej z 1937 roku, która od lat cumuje przy bydgoskim Rybim Rynku. Barka Lemara – bo o niej mowa – to jeden z przystanków Szlaku Wody, Przemysłu i Rzemiosła TeH2O, w której znajduje się Muzeum Legend Szyperskich. W zaadaptowanych ładowniach barki można oglądać ekspozycję przedmiotów, które służyły kapitanom podczas żeglugi. Oprócz typowych wodniackich przyrządów, są tu także rzeczy codziennego użytku, które trzeba było zabrać w rejs.
Podczas spaceru zobaczyć będzie można m.in. tarę do prania, apteczkę sprzed wojny, piec, kuchenkę czy drewniane łóżko – jeden z pierwszych sprzętów ocalonych z pierwotnego wyposażenia "Lemary". Są także zabawki dziecięce z epoki – nierzadko bowiem załogi barek tworzyły całe rodziny.
Z bliska przyjrzeć się będzie można także typowym sprzętom i przyrządom związanym z żeglugą. To m. in. sterówka, stare lampy pokładowe, koło ratunkowe "Lemary", a także róg mgłowy, naftowa lampa topowa czy telegraf okrętowy, odbijacz i tuby głosowe.
Wirtualny spacer po Barce Lemara dostępny 1 maja na fanpage'u barki.
______________________
Kalendarz wydarzeń odbywających się w Bydgoszczy miej zawsze pod ręką dzięki aplikacji mobilnej (Android i iOS).
______________________
Informacje o wydarzeniach przesyłajcie na adres wydarzenia@visitbydgoszcz.pl
______________________
Bydgoskie Centrum Informacji nie ponosi odpowiedzialności za jakiekolwiek zmiany miejsc, godzin i dat wydarzeń.