Warsztaty archiwalne z Marcelą Paniak pt. Album rodzinny
Gdzie?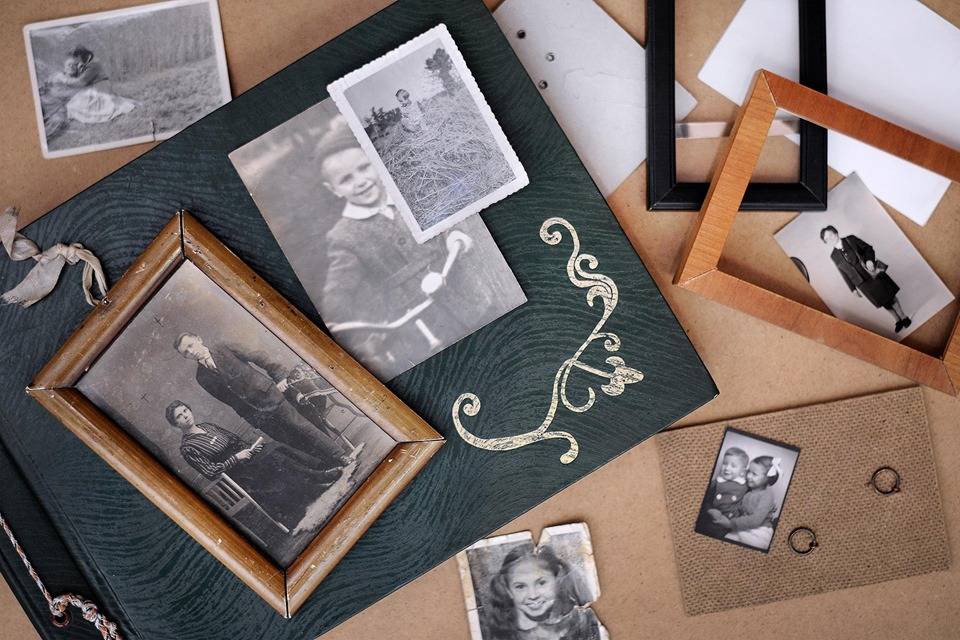 Warsztaty przeznaczone są dla osób zainteresowanych archiwalną fotografią rodzinną i takimi aspektami jak: pamięć, tożsamość, historia. Zapraszam wszystkich wraz ze swoimi zdjęciami rodzinnymi – z tymi z codzienności dzieciństwa i ze specjalnych świąt u babci i dziadka, z takimi zrobionymi w domu lub u fotografa, z ery fotografii czarno-białej i kolorowej, czy wszelkimi innymi. Wytypujemy najciekawsze z nich, w których kontekście będziemy wymieniać się naszymi wspomnieniami. Zwrócimy uwagę na to, jak cenne są archiwa rodzinne, czyli jak te świadectwa minionych czasów powiązane są z tym, kim jesteśmy teraz. Sprawdzimy również, jakimi sposobami współcześnie ożywiać kolekcje zdjęć rodzinnych. Poszczególne fotografie skopiujemy i wspólnie stworzymy z nich wyjątkową ekspozycję w galerii.
Marcela Paniak – zajmuje się fotografią archiwalną w różnych aspektach. Robi doktorat w Szkole Filmowej w Łodzi. Działa w Związku Polskich Artystów Fotografików. Pracuje w Filmotece Narodowej -Instytucie Audiowizualnym. W swojej działalności fotograficznej interesuje się tym, co tradycyjne i współczesne, prawdziwe i fałszywe, profesjonalne i amatorskie, a w szczególności wzajemnym konfrontowaniem tych tematów.
Zapisy: lukasz@farbiarnia.org
Ze względu na trwającą w Galerii Farbiarnia wystawę, warsztaty przeznaczone są tylko dla osób pełnoletnich.
EN
My workshops are targeted at people interested in archival family photography and such aspects as: memory, identity, history. Everyone is invited to come with their family photos – those of everyday life from our childhood or those of special holidays at grandma's and grandpa's, also those taken at home or in the photographer's studio, and the photos from the black-and-white or colour photography era, and many others. We will select the most interesting ones, in the context of which we will share our memories. We will pay attention to how valuable family archives are and how these testimonies of past times are related to who we are now. We will also check how to renew old photo collections in a contemporary way. Individual photos will be copied and included in the unique exhibition in the gallery.
Marcela Paniak – deals with the topic of archival photography in various aspects. She pursues her PhD at the Film School in Łódź. She is a member of Association of Polish Art Photographers. She works at the National Film Archive - Audiovisual Institute. In her photographic projects she is interested in what is traditional and contemporary, true and false, professional and amateur, and particularly in confronting these themes together.
Apply: lukasz@farbiarnia.org
Entrance free. (because of the exhibition workshop for adults only)
______________________
Kalendarz wydarzeń odbywających się w Bydgoszczy miej zawsze pod ręką dzięki aplikacji mobilnej (Android i iOS).
______________________
Informacje o wydarzeniach przesyłajcie na adres wydarzenia@visitbydgoszcz.pl
______________________
Bydgoskie Centrum Informacji nie ponosi odpowiedzialności za jakiekolwiek zmiany miejsc, godzin i dat wydarzeń.