70 lat Galerii Miejskiej bwa w Bydgoszczy
Gdzie?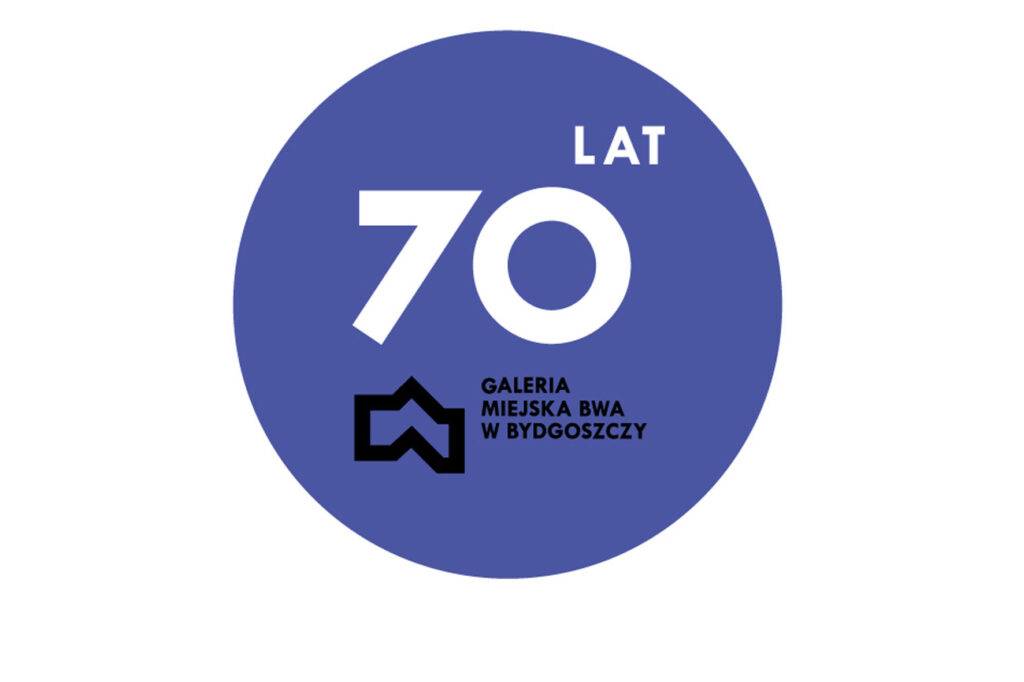 Galeria Miejska bwa w Bydgoszczy obchodzi w tym roku jubileusz 70-lecia istnienia. W 1949 roku decyzją Centralnego Biura Wystaw Artystycznych w Warszawie (CBWA) powstały cztery terenowe odziały galerii: w Bydgoszczy, w Krakowie, w Katowicach oraz w Poznaniu. Siedziby nowo powstałych instytucji znajdowały się w lokalach wcześniej istniejących, często należących do Związku Polskich Artystów Plastyków. W Bydgoszczy działający od 1946 roku POMORSKI DOM SZTUKI pełnił taką funkcję. Galeria podlegała jednostce centralnej do 1962 roku, kiedy to delegatury terenowe przekształcone zostały w samodzielne Biura Wystaw Artystycznych (BWA). Dynamika ówczesnych zmian, odbudowa środowisk twórczych pociągnęła za sobą konkretne decyzje zmierzające do poszerzenia możliwości wystawienniczych. W Bydgoszczy staranie o budowę nowego obiektu rozpoczął Andrzej Szwalbe. W oparciu o środki pochodzące z Funduszu Budowy Szkół i Internatów w roku 1970 powstał obecny budynek galerii. Twórcami projektu byli Zdzisław Kostrzewa oraz Tadeusz Czerniawski. Nowy gmach zyskał miano jednego z "najobszerniejszych pawilonów w Polsce". Na przestrzeni kolejnych dziesięcioleci zmieniała się nazwa galerii, jej struktura oraz logo. Bydgoska instytucja zyskała kolejne, dodatkowe przestrzenie do prezentacji wystaw, organizacji różnych spotkań, warsztatów oraz konkursów. Wśród projektów, które prezentowane były w galerii pojawiły się tysiące wystaw – ogólnopolskich, zagranicznych prapremier, wystaw lokalnego środowiska, o których chętnie informowały media ogólnopolskie.
Z okazji obchodów jubileuszu otworzymy wystawę w ramach, której pokazane zostaną wybrane materiały archiwalne. Stworzenie takiej prezentacji było wyzwaniem – wspólny wybór rzeczy, które chcieliśmy pokazać w ramach ekspozycji, wielogodzinna praca z materiałami prasowymi, filmowymi. Przeglądanie tysięcy teczek odnoszących się do konkretnych wystaw, setek slajdów oraz zdjęć i plików gromadzonych latami.
Chcieliśmy przypomnieć wiele wystaw, artystów, którzy pojawili się w bydgoskiej galerii. Wybraliśmy również archiwalia, które odnoszą się do historii samego budynku, do pracowników. Żadna z wystaw, które miały tu miejsce na przestrzeni kilku dziesięcioleci nie mogłaby się odbyć bez udziału załogi przygotowującej każde wydarzenie czy projekt. Zespół galerii to ludzie oddani swojej pracy, zaangażowani i niezwykle kreatywni- potrafiący szybko reagować na różnego typu zmiany koncepcji. Każdy z artystów u nas goszczący, tak jak każdy projekt to inna historia i różny sposób działania. Niczego nie powtarzamy, nie powielamy chcąc jak najlepiej za każdym razem zrealizować wizję danego twórcy.
Wierzymy, że ostateczny kształt wystawy przypadnie do gustu mieszkańcom. Galeria Miejska bwa w Bydgoszczy zawsze była ważnym miejscem na mapie kulturalnej miasta. Z perspektywy czasu wiele wydarzeń, które miały tu miejsce nabiera nowych znaczeń i dużo mówi o zmieniającej się historii Bydgoszczy.
Karolina Leśnik
przygotowanie wystawy:
Karolina Bogdan, Wiesław Garnkowski, Agnieszka Gorzaniak, Mikołaj Górski, Ewa Janiec, Elżbieta Kantorek, Karolina Leśnik, Hanna Łuczak, Danuta Milewska, Ewa Nowak, Artur Owczarczak, Danuta Pałys, Karolina Pikosz, Karolina Rybka, Ewa Szubarga, Katarzyna Tużylak, Grażyna Stanecka, Tomasz Zieliński
______________________
Kalendarz wydarzeń odbywających się w Bydgoszczy miej zawsze pod ręką dzięki aplikacji mobilnej (Android i iOS).
______________________
Informacje o wydarzeniach przesyłajcie na adres wydarzenia@visitbydgoszcz.pl
______________________
Bydgoskie Centrum Informacji nie ponosi odpowiedzialności za jakiekolwiek zmiany miejsc, godzin i dat wydarzeń.