8. Fonomo Music & Film Festival - INNERCITY ENSEMBLE + LUCAS GUTIERREZ (PL/ARG)
Gdzie?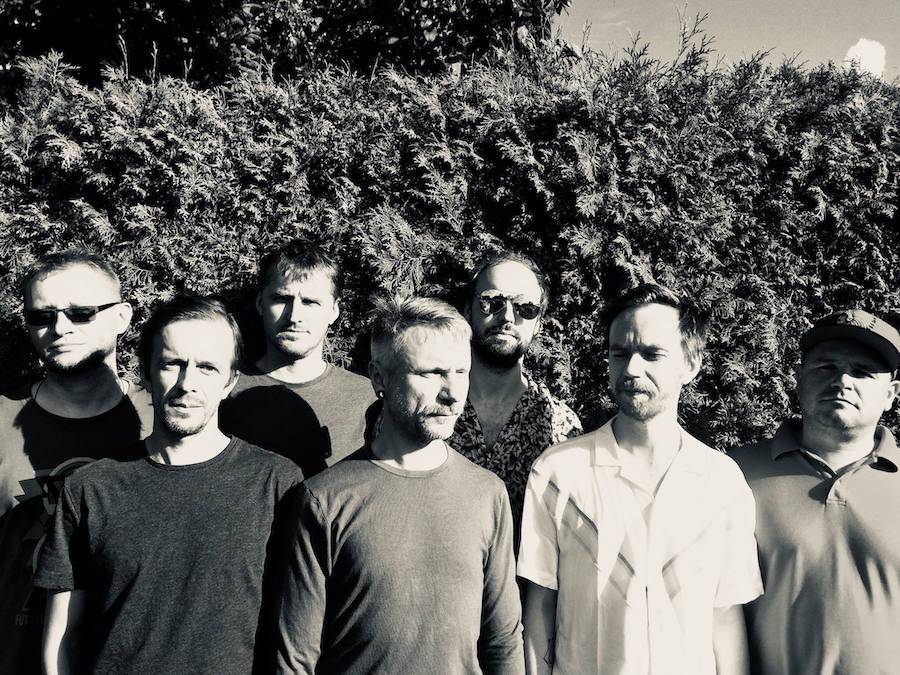 Koncert INNERCITY ENSEMBLE podczas tegorocznej edycji Fonomo związany będzie z premierą czwartej płyty zespołu, która ukaże się we wrześniu br. nakładem Instant Classic. Z tej okazji zespół zaprezentuje nowe utwory, którym towarzyszyć będą wizualizacje przygotowane przez argentyńskiego artystę multimedialnego Lucasa Gutierreza. Wspólny, audiowizualny projekt został przygotowany specjalnie na festiwal i będzie jednorazowym, niepowtarzalnym wydarzeniem.
INNERCITY ENSEMBLE – międzymiastowy kolektyw zawiązany w Bydgoszczy w roku 2011. Muzyka Innercity Ensemble to konglomerat wieloletnich doświadczeń oraz wzajemnych interakcji i poszukiwań wokół tego, co słychać na skraju gatunków takich jak jazz, krautrock, elektronika i muzyka etniczna z różnych stron świata. Zespół nagrywa improwizowane sesje, których najciekawsze fragmenty trafiają na wydawane regularnie płyty. W corocznym rankingu 100 najlepszych płyt prestiżowego, brytyjskiego portalu The Quietus "III" wylądowała na trzeciej pozycji. Najnowszy album pt. "IV" zostanie wydany we wrześniu 2019 w dwóch formatach (CD oraz LP) ponownie przez Instant Classic.
Grupa wystąpiła m.in. na: Katowice JazzArt Festival (Katowice, 2019), Ilmio Festival (Turku/Finnland, 2018), Jazz Od Nowa Festival (feat. Ray Dickaty, Toruń, 2018), Mięty Pole Festival (Grodzisk Mazowiecki, 2018), Wschód Kultury – Inne Brzmienia Festival (Lublin, 2016), OFF Festival (Katowice, 2015), Malta Festival (Poznań, 2015), Incubate Festival (Tilburg/Holandia, 2014), CoCArt Music Festival (Toruń, 2014), Jazz & Experimental Music from Poland (Londyn, 2013), Festiwal Jazz Jantar (Gdańsk, 2013 i 2017) i Unsound Festival (Kraków, 2012) oraz zaliczyła mini trasę koncertową po Danii i Szwecji (2018).
Skład zespołu od początku istnienia tworzą: Radosław Dziubek, Rafał Iwański, Wojciech Jachna, Rafał Kołacki, Artur Maćkowiak, Tomasz Popowski, Jakub Ziołek.
LUCAS GUTIERREZ to mieszkający w Berlinie argentyński artysta multimedialny i projektant zajmujący się wzornictwem przemysłowym. Gutierrez jest aktywny na wielu polach: od wykładów, warsztatów i spektakli audiowizualnych po projekty video skoncentrowane na nowych paradygmatach kultury cyfrowej. Artysta uczestniczy w działaniach związanych z kulturą remiksu, organizując sesje AV w czasie rzeczywistym, podczas których łączy inspiracje z różnych kontekstów kulturowych – od antropologii "post-work" po abstrakcyjne cytaty z projektów 3D wykonywanych w ramach wzornictwa przemysłowego. W swojej narracji odwołuje się często do aktualnych lęków i dystopii społecznych, jednak w większości przypadków używa języka wielobarwnej, chaotycznej metafizyki.
Ostatnie wykłady i występy artysty miały miejsce w ramach takich wydarzeń, jak MUTEK, Sonar+D i ZKM Karlsruhe, a także wystaw w Aperto Raum i Vorspiel/ Transmediale & CTM Berlin. Gutierrez wykłada obecnie Motion Graphics (grafika ruchu) i Live Visuals (performance video na żywo) na berlińskiej UdK.
______________________
Kalendarz wydarzeń odbywających się w Bydgoszczy miej zawsze pod ręką dzięki aplikacji mobilnej (Android i iOS).
______________________
Informacje o wydarzeniach przesyłajcie na adres wydarzenia@visitbydgoszcz.pl
______________________
Bydgoskie Centrum Informacji nie ponosi odpowiedzialności za jakiekolwiek zmiany miejsc, godzin i dat wydarzeń.