Festiwal Prapremier 2019/Nie/obecne - An Ongoing Song
Gdzie?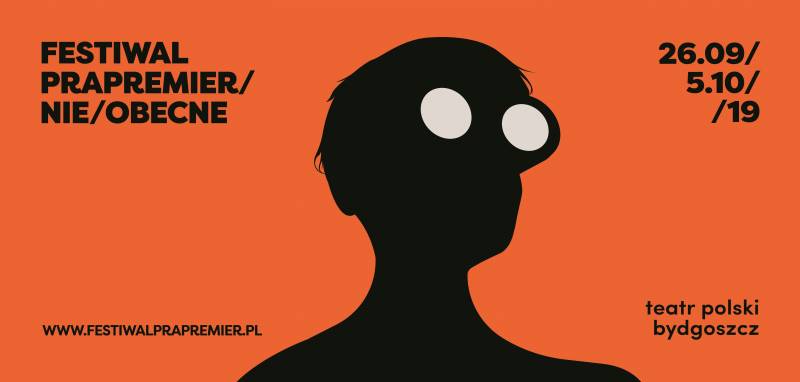 reżyseria
Szymon Adamczak
obsada
Szymon Adamczak i Billy Mullaney
Scenografia i przestrzeń: Paweł Szubert
Dramaturgia i muzyka: Panna Adorjáni
Kostium: Stefan Vella
Plakat: Michał Loba
Opieka artystyczna: Manolis Tsipos, Zhana Ivanova
Mentor: Jeroen Fabius
Współpraca: Ahmed El-Gendy, Olga Drygas
teatr / producent - DAS Theatre, University of Theatre and Dance Amsterdam (AHK)
kraj Holandia/ Polska
Zastanawiałem się nad sposobem wyrażenia nieważkości tego duetu. Nad fantomowym bólem, który czułem w otwartych ranach tych, którzy byli przede mną, i w testamencie tych, którzy mi go zapiszą. Z myślą o nich hodowałem kwiaty w butelkach po lekach. Zrozumiałem, że wirus jest przerażająco świetnym performerem. Całkowita liczba zarażonych na całym świecie jest porównywalna do populacji kraju, z którego pochodzę. I to jest tragedia.
An Ongoing Song to przedstawienie wyrosłe z cielesnego i wizualnego imaginarium. Przybiera formę duetu, żeby wyobrazić sceniczną relację ciała i jego komórek do niewykrywalnego wirusa zamieszkującego jego krew. Poprzez performatywne gesty, poezję i obiekty wykonane z lateksu oraz drewna, Szymon Adamczak i Billy Mullaney żonglują kompleksowością ludzkich relacji, podejmowaniem ryzyka, pożądaniem, współzależnością, odpowiedzialnością, utratą niewinności, czarnym humorem i tkliwością.
Szymon Adamczak zajmuje się tworzeniem praktyki artystycznej w kontekście społecznego, kulturowego i artystycznego dziedzictwa związanego z tematyką HIV/AIDS. W tej autobiograficznej pracy zrealizowanej w ramach programu DAS Theatre w Amsterdamie zadaje pytanie, w jaki sposób i czy w ogóle możemy żyć jako ludzie w harmonii z wirusami. Biorąc pod uwagę rozwój medycyny i nauki, w tym performansie proponuje poetykę łączącą osobiste wyznanie, syntetyczne i naturalne materiały oraz działania sceniczne, które zapraszają widza do refleksji nad doświadczeniem choroby i momentami na nowo definiującymi nasze życia.
Spektaklowi towarzyszy wybór tekstów wydany w formie artystycznego zina.
______________________
Kalendarz wydarzeń odbywających się w Bydgoszczy miej zawsze pod ręką dzięki aplikacji mobilnej (Android i iOS).
______________________
Informacje o wydarzeniach przesyłajcie na adres wydarzenia@visitbydgoszcz.pl
______________________
Bydgoskie Centrum Informacji nie ponosi odpowiedzialności za jakiekolwiek zmiany miejsc, godzin i dat wydarzeń.