Festiwal Prapremier 2019/Nie/obecne - Więzi
Gdzie?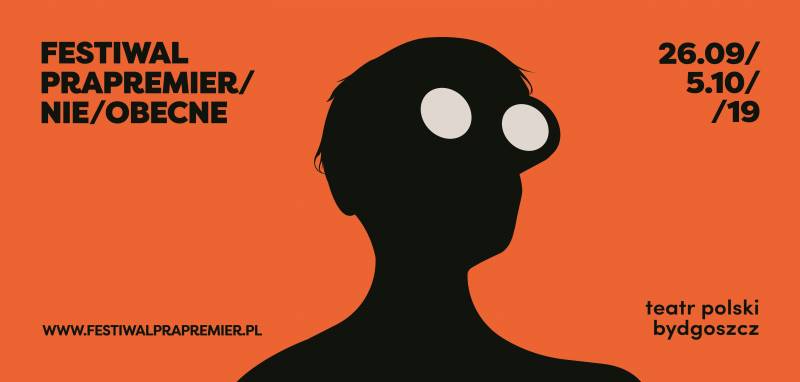 reżyseria
Olena Apczel
obsada
Małgorzata Brajner, Agata Bykowska, Katarzyna Dałek, Jacek Labijak, Krzysztof Matuszewski
Dramaturgia Jarosław Murawski
Scenografia, kostiumy Natalia Mleczak
Światło, video Szymon Kluz
Asystent reżysera Katarzyna Dałek
Inspicjent, sufler Katarzyna Wołodźko
Projekt plakatu Mirosław Adamczyk
teatr / producent - Teatr Wybrzeże w Gdańsku
kraj Polska
– Gdy próbuję wymówić tytuł tego spektaklu, wychodzi mi na końcu coś między "i" a "y". Wiem, że to dwa różne słowa, ale na szczęście znaczą z grubsza to samo; co innego "przeszłość" i "przyszłość", których nie umiem odróżnić, a to jednak poważniejszy problem – tak zaczyna się ta historia. Bohaterka urodzona w Donbasie na wschodniej Ukrainie opowiada o swoim kraju z innej perspektywy niż ta, z jaką patrzy się na Ukrainę w Polsce, czyli głównie przez pryzmat tego, co dzieje się we Lwowie i Kijowie. Mówi o tym, jak wygląda Polska z perspektywy Ukrainy, ale przede wszystkim opowiada o samej Ukrainie, kraju niezwykle zróżnicowanym, przeoranym dodatkowo przez trwający od 2014 roku wewnętrzny i zewnętrzny konflikt.
WIĘZI oparte są na dziennikach i relacjach Oleny Apczel, ukraińskiej reżyserki i performerki, która była świadkiem dramatycznych wydarzeń w Kijowie, Charkowie i innych miastach Ukrainy, które zapoczątkowały "rewolucję godności",
a w jej następstwie hybrydową wojnę. Była na froncie jako wolontariuszka, organizowała pomoc rodzinom poległych, ale przede wszystkim była świadkiem, jak wyostrzone przez Majdan podziały infekują kraj i ludzi, przechodząc w poprzek miast, grup przyjaciół, a nawet rodzin – w tym jej własnej.
– Przez pogmatwanie relacji w mojej rodzinie chciałam ukazać skomplikowaną sytuację społeczno-polityczną w kraju, gdzie jakikolwiek wybór w warunkach wojny prowadzi do wyrzeczenia się czegoś. Z jednej strony nacjonalizm i patriotyzm
są niezbędne, by konsolidować naród, z drugiej oznaczają dla wielu podążanie w stronę państwa, w którym wszyscy mówią tak samo, wierzą tak samo i myślą tak samo. A to nie jest możliwe w kraju tak wieloreligijnym, wielojęzycznym i wielonarodowym jak Ukraina – mówi reżyserka.
WIĘZI to spektakl o życiu "pomiędzy": pomiędzy Ukrainą i Polską, pomiędzy Ukrainą wschodnią i zachodnią, pomiędzy narzucanymi przez różne środowiska narracjami. Ale przede wszystkim to rzecz o wyborze między potrzebą i chęcią służenia ojczyźnie a miłością do rodziny i rodzinnej ziemi. I o okolicznościach, które sprawiają, że obie te miłości mogą się wykluczać.
______________________
Kalendarz wydarzeń odbywających się w Bydgoszczy miej zawsze pod ręką dzięki aplikacji mobilnej (Android i iOS).
______________________
Informacje o wydarzeniach przesyłajcie na adres wydarzenia@visitbydgoszcz.pl
______________________
Bydgoskie Centrum Informacji nie ponosi odpowiedzialności za jakiekolwiek zmiany miejsc, godzin i dat wydarzeń.