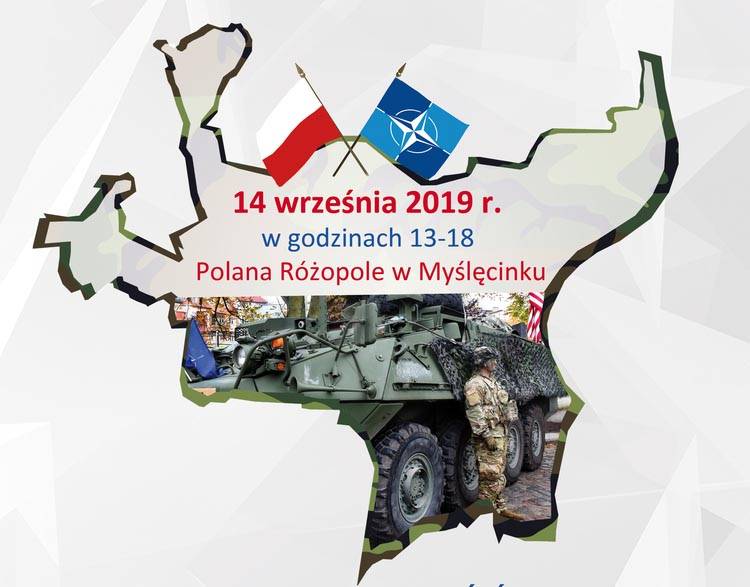 Pokazy sprzętu wojskowego, parada z flagami państw członkowskich NATO, poligon dla najmłodszych, a także koncerty i wiele atrakcji dla mieszkańców – 14 września w Myślęcinku odbędzie się uroczysty Dzień NATO w Bydgoszczy. Wstęp wolny!
Bydgoszcz jest niekwestionowaną polską stolicą NATO. To w naszym mieście znajdują się jednostki Paktu Północnoatlantyckiego - Centrum Szkolenia Sił Połączonych NATO (JFTC), Grupa Integracyjna Sił NATO, 3. Batalion Łączności NATO, Centrum Eksperckie Policji Wojskowych NATO, a także Zespół Wsparcia Teleinformatycznego NATO (jednostka na terenie JFTC). W naszym mieście siedzibę ma też ISOB - International School of Bydgoszcz, w której kształcą się dzieci oficerów i pracowników NATO.
Zapraszamy na międzynarodowe święto, w którym wezmą udział żołnierze Sojuszu Północnoatlantyckiego. Staramy się, by wszystkie jednostki funkcjonujące w naszym mieście były obecne w życiu miasta oraz wiedza na temat ich działalności była powszechnie znana mieszkańcom. Zwłaszcza obchodząc w tym roku 20-lecie obecności Polski w NATO – to ważna data w obchodzonym w naszym mieście Bydgoskim Roku Wolności, który upamiętnia wszystkie ważne rocznice.
W ramach Dnia NATO wystawa sprzętu wojskowego, parada z flagami państw członkowskich NATO, poligon dla najmłodszych, zabawy sprawnościowe, pokaz psów policyjnych oraz koncert Orkiestry Wojskowej. Nie zabraknie tradycyjnej wojskowej grochówki.
3. Dzień NATO, 14 września (sobota), Polana Różopole w Myślęcinku, godz. 13-18. Wstęp wolny!
Tego dnia przygotowaliśmy dodatkowe kursy komunikacji miejskiej w kierunku lasu Gdańskiego. Stąd też kursować będzie zabytkowy autobus, który dowiezie mieszkańców na polanę Różopole, gdzie odbywać się będzie piknik.
______________________
Kalendarz wydarzeń odbywających się w Bydgoszczy miej zawsze pod ręką dzięki aplikacji mobilnej (Android i iOS).
______________________
Informacje o wydarzeniach przesyłajcie na adres wydarzenia@visitbydgoszcz.pl
______________________
Bydgoskie Centrum Informacji nie ponosi odpowiedzialności za jakiekolwiek zmiany miejsc, godzin i dat wydarzeń.