Festiwal Prapremier 2019 - Nie/obecne
Gdzie?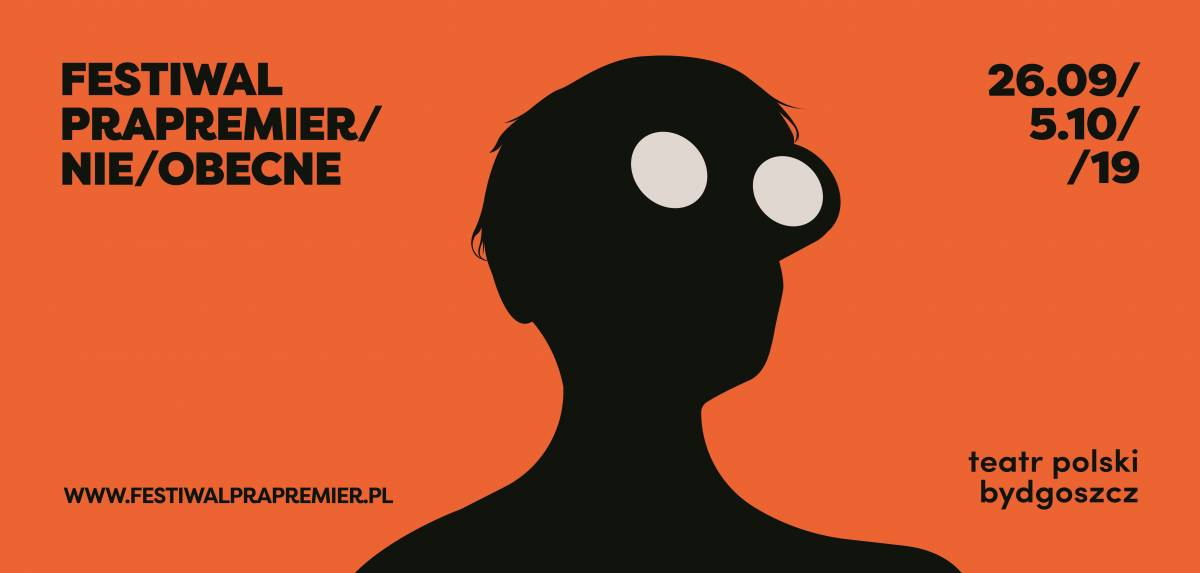 Nie/obecne – hasło tegorocznej edycji Festiwalu Prapremiery każe pytać o intelektualne i krytyczne wyzwania stojące przed nowoczesnym teatrem. Dlatego w trzydziestą rocznicę zmiany ustroju, chcielibyśmy poprzez medium teatru przyjrzeć się tematom, figurom, praktykom i emocjom, które są nieobecne lub słabo obecne w demokratycznej przestrzeni publicznej. Interesują nas także głosy tych grup, które po latach marginalnej obecności w życiu publicznym i dyskursie medialnym, w ostatnim czasie za sprawą przemian świadomości społecznej i dzięki sile własnej politycznej aktywności, zaczęły być mocno słyszalne. Jedne z najbardziej wyrazistych przykładów takich działań to sejmowy protest osób z niepełnosprawnościami i ich opiekunów oraz paraliżujący polskie szkoły strajk nauczycieli. Celem obu protestów była walka o godne warunki życia. Chcemy pytać o to, czy teatr może pomóc we wzmacnianiu wyrazistości głosów oburzenia oraz czy jest w stanie stworzyć przestrzeń, w której zostaną one na serio wysłuchane i przedyskutowane. Pragniemy przez to sprawdzić, czy teatr jest gotowy włączyć się w budowanie struktur demokratycznego społeczeństwa i czy potrafi stawać się instytucją prawdziwie publiczną a więc forum ścierania się różnorodnych racji, poglądów, potrzeb i ich interpretacji, ale także miejscem jednoczenia się różnych grup w celu sprawdzenia swojej liczebności i siły.
Pogram Festiwalu:
26.09 19.00 Kino moralnego niepokoju, Nowy Teatr/ Warszawa
27.09 18.00 i 20.00 The Silent House/ Cichy Dom, Saye theatre group/Iran
28.09 18.00 Trump i pole kukurydzy, Teatr Polski/ Bydgoszcz
29.09 16.00 Rewolucja, której nie było, Teatr 21/ Warszawa
29.09 12.00, 17.00, 21.00 Nietota, Teatr Powszechny/ Warszawa
29.09 19.00 Kowboje, Teatr Osterwy/ Lublin
30.09 13.00 Cuda, Teatr Dansema/Litwa
30.09 19.00 Być jak Beata, Teatr Współczesny/ Szczecin
1.10 18.00 Morze ciche, Teatr Nowy /Zabrze
1.10 20.00 Wiosna 1966, Instytut Teatralny /Warszawa
2.10 18.00 Staś i zła noga, Teatr Śląski/Katowice
2.10 20.00 An ongoing song, University of The Arts/ Amsterdam
3.10 19.00 Więzi, Teatr Wybrzeże/Gdańsk
4.10 16.00 i 19.00 Post-Europa, Koprodukcja TPB/ Blois/ NTD Weimar
5.10 19.00 O mężnym Pietrku i sierotce Marysi. Bajka dla dorosłych, Teatr Polski/Poznań
______________________
Kalendarz wydarzeń odbywających się w Bydgoszczy miej zawsze pod ręką dzięki aplikacji mobilnej (Android i iOS).
______________________
Informacje o wydarzeniach przesyłajcie na adres wydarzenia@visitbydgoszcz.pl
______________________
Bydgoskie Centrum Informacji nie ponosi odpowiedzialności za jakiekolwiek zmiany miejsc, godzin i dat wydarzeń.