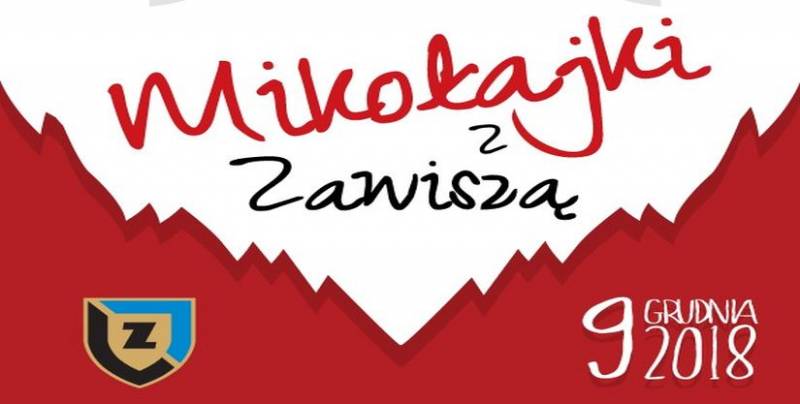 Gratka dla wszystkich osób związanych z naszym klubem oraz wszystkich bydgoszczan. 9 grudnia w hali tenisowej CWZS Zawisza odbędą się "Mikołajki z Zawiszą".
To pierwsza tego typu impreza organizowana przez nasz klub w okresie jesienno-zimowym. Wcześniej pikniki sportowe dla dzieci odbywały się latem. Teraz postanowiliśmy zrobić nowe wydarzenie w grudniu.
Mimo że impreza będzie miała na celu głównie integrację środowiska zawodników, trenerów i rodziców Zawiszy, to będzie mógł wziąć w niej udział dosłownie każdy. Na uczestników czekać będzie masa atrakcji. Swój udział w wydarzeniu zapowiedziały stowarzyszenia wchodzące w skład CWZS Zawisza. Każdy kto przyjdzie do hali tenisowej CWZS Zawisza będzie miał okazję spróbować swoich sił w takich dyscyplinach sportu, jak: kajakarstwo, wioślarstwo czy strzelectwo sportowe. Swoje stanowiska będą mieli także lekkoatleci czy gimnastycy, którzy planują zrobienie wielkiego treningu z wszystkimi uczestnikami imprezy.
Dodatkową atrakcją będą spotkania ze znanymi sportowcami Zawiszy. Swój udział zapowiedzieli już m.in. Paweł Wojciechowski i Adrianna Sułek, a dołączyć mają do nich kolejni utytułowani zawodnicy.
______________________
Kalendarz wydarzeń odbywających się w Bydgoszczy miej zawsze pod ręką dzięki aplikacji mobilnej (Android i iOS).
______________________
Informacje o wydarzeniach przesyłajcie na adres wydarzenia@visitbydgoszcz.pl
______________________
Bydgoskie Centrum Informacji nie ponosi odpowiedzialności za jakiekolwiek zmiany miejsc, godzin i dat wydarzeń.
Niezwykle ważnym elementem imprezy będzie zbiórka pieniędzy na rzecz trojga zawodników naszego klubu: Mai Bielskiej, Jakuba Cholewczyńskiego i Rocha Kuszela. Cała trójka to sportowcy naszego klubu. którzy musieli przerwać swoje treningi, by móc walczyć z nowotworami. Podczas "Mikołajek" planowana jest również licytacja, z której dochód przekazany zostanie na pomoc dla naszych sportowców.
Podczas imprezy będzie można też zakupić "Kartę Klubową Zawisza", a także wygrać nagrody w naszych konkursach.
Mikołajki z Zawiszą odbędą się 9 grudnia w godz. 10.00-15.00 w hali tenisowej CWZS Zawisza.
Wstęp wolny.