Mikołajkowa Niedziela w Muzeum
Gdzie?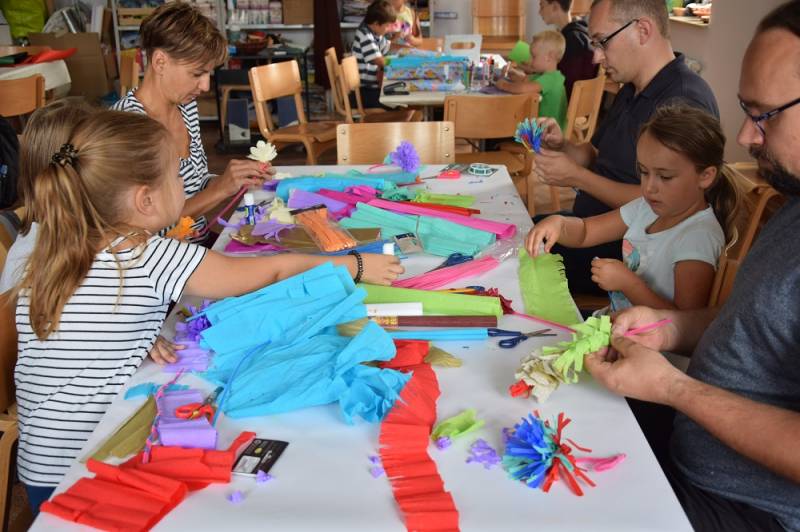 Kolejne rodzinne spotkanie organizowane przez Muzeum Okręgowe im. Leona Wyczółkowskiego w Bydgoszczy to dobra okazja by przygotować się do Świąt Bożego Narodzenia, własnoręcznie wykonać gwiazdkowe ozdoby, a także spędzić czas w wyjątkowym nastroju.
W najbliższą niedzielę 02.12.2018 r. zachęcamy do spędzenia rodzinnego czasu na spotkaniu z cyklu "Niedziela w Muzeum". Tym razem poznamy tajemnice tradycji bożonarodzeniowych - kiedy zaczęto stroić choinkę, skąd pochodzi Gwiazdor i dlaczego przynosi prezenty. Proponujemy warsztaty, na których wykonamy ozdoby świąteczne m.in. nowoczesne podłaźniczki, zawieszki na choinkę z kolorowej masy solnej i wiele innych ozdób. Całe spotkanie będzie odbywać się w świątecznej atmosferze, a wspólne kolędowanie nada mu tym bardziej wyjątkowego charakteru. Warsztaty odbędą się o godzinie 11.00 w budynku Zbiorów Archeologicznych na ul. Mennica 2.
"Zabawy ze sztuką" to nazwa nowej przestrzeni edukacyjnej w Centrum Edukacji Muzealnej przy ul. Mennica 6. Stanowi ona próbę przybliżenia podstawowych zagadnień z zakresu teorii i historii sztuki. Na przykładzie reprodukcji wielu znanych i cenionych dzieł przy użyciu licznych interaktywnych urządzeń, zostaną wyjaśnione i omówione takie pojęcia jak m.in.: perspektywa, kompozycja, światłocień, barwa, ekspresja, czy też abstrakcja. Przestrzeń edukacyjna będzie stanowić również okazję do postawienia sobie najbardziej fundamentalnych pytań: Czym jest sztuka? Jakie są jej funkcje? Czy sztuka może pomóc zrozumieć otaczający nas świat? Jak interpretować dzieła nieprzedstawiające (abstrakcyjne)? "Zabawy ze sztuką" zostały podzielone na cztery moduły poświęcone różnym, ale wzajemnie dopełniającym się zagadnieniom, takim jak: przestrzeń, światło i mrok, barwa oraz deformacja. Serdecznie zapraszamy już od niedzieli 02.12.2018 r.
______________________
Kalendarz wydarzeń odbywających się w Bydgoszczy miej zawsze pod ręką dzięki aplikacji mobilnej (Android i iOS).
______________________
Informacje o wydarzeniach przesyłajcie na adres wydarzenia@visitbydgoszcz.pl
______________________
Bydgoskie Centrum Informacji nie ponosi odpowiedzialności za jakiekolwiek zmiany miejsc, godzin i dat wydarzeń.