Wycieczka rowerowa do Świecia nad Wisłą
Gdzie?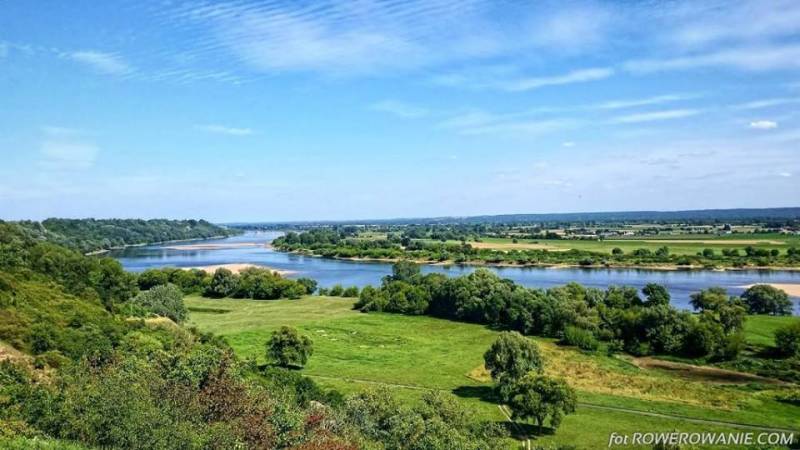 Od organizatora: Jedziemy podziwiać widok jak z obrazka! Dojedziemy nad skarpę z której można podziwiać ten widok. Częściowo jechać będziemy Wiślaną Trasą Rowerową. Zobaczymy dodatkowo Zamek Krzyżacki, Starą Farę, starówkę w Świeciu i bajeczne nadwiślańskie widoki.
Organizatorem jest autor bloga https://rowerowanie.com/
Ruszamy z pętli tramwajowej w Myślęcinku https://goo.gl/maps/ujpZhnZUyES2
Poruszać się będziemy w większości drogami asfaltowymi.
Trasa z Bydgoszczy to ok 100 km ale można ją skrócić o niemal połowę wspierając się pociągiem z Terespola Pomorskiego do Bydgoszczy w drodze powrotnej (rozkład: https://goo.gl/hjFjNB ).
Przewidywane tempo "turystyczne żwawe" w okolicach ~22km/h.
W Świeciu planowana przerwa obiadowa.
Uwagi techniczne: Udział w wycieczce tylko dla osób pełnoletnich. Uczestnictwo jest BEZPŁATNE. Obowiązują zapisy poprzez to wydarzenie (kliknąć Wezmę udział) lub e-mail biuro@rowerowanie.com
Ilość miejsc ograniczona do max 14 osób, decyduje kolejność zgłoszeń.
W przypadku złej pogody lub innych czynników losowych termin może zostać zmieniony wówczas osoby zgłoszone zostaną poinformowane.
Organizator zapewnia doprowadzenie na miejsce, logistykę i towarzystwo, cała reszta we własnym zakresie. Należy zabrać ze sobą zapasową dętkę, pompkę, wodę i prowiant.
Będą po drodze sklepy, jednak znajdują się w znaczących odległościach, dlatego koniecznie trzeba zabrać wodę.
Uczestniczysz w wycieczce na własną odpowiedzialność, organizator nie zapewnia ubezpieczenia i nie odpowiada za ewentualne wypadki, zgubione rzeczy itd.
Trasa w przybliżeniu taka https://rowerowanie.com/bydgoszcz/trasa-gruczno-swiecie-zamek-krzyzacki/
______________________
Kalendarz wydarzeń odbywających się w Bydgoszczy miej zawsze pod ręką dzięki aplikacji mobilnej (Android i iOS).
______________________
Informacje o wydarzeniach przesyłajcie na adres wydarzenia@visitbydgoszcz.pl
______________________
Bydgoskie Centrum Informacji nie ponosi odpowiedzialności za jakiekolwiek zmiany miejsc, godzin i dat wydarzeń.