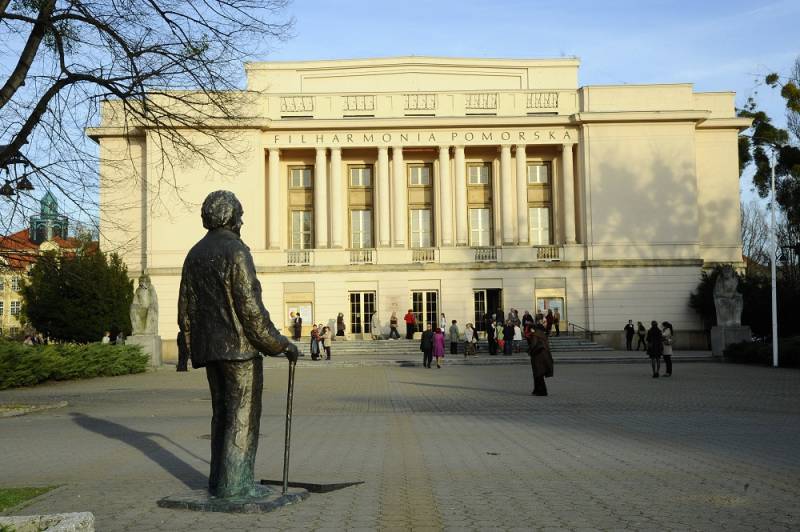 Orkiestra Symfoniczna Filharmonii Pomorskiej
José Maria Florêncio dyrygent
Isaac Albéniz (1860-1909) – Suita hiszpańska op. 47
Joaquín Rodrigo (1901-1999) – Concierto de Aranjuez
Manuel de Falla (1876-1946) – El amor brujo
Joaquin Turina (1882-1949) – Danzas fantásticas op. 22
Bilety do nabycia na www.bilety24.pl w kasie biletowej FP
oraz w Biurze Podróży "Wakacyjny świat" ul. Magnuszewska 8, Bydgoszcz tel. 52 320 52 29
KONCERT Z NIANIĄ
Na czas trwania koncertu będzie można zostawić dzieci (od 3 do 7 roku życia) pod opieką wykwalifikowanych animatorów z UKW.
Prosimy o zgłoszenia najpóźniej jeden dzień przed koncertem. Bilety dla dzieci w cenie 1 zł będą do odbioru w kasie biletowej FP.
Kultura muzyczna Hiszpanii należy do najstarszych w Europie. Cechą charakterystyczną muzyki hiszpańskiej jest specyficzne zróżnicowanie regionalne, wynikające z przemieszania kulturowego kraju na przestrzeni wieków, stąd słychać w niej napływowe elementy orientalne arabskie i żydowskie, czy też cygańskie. Płyną z niej kipiąca energia, pasja, kolor, wszystkie odcienie miłości i namiętności. Tak jak Hiszpanie są otwarci w przekazywaniu uczuć, to taka jest też ich muzyka. W ten piątek zatem na jej wielbicieli czeka prawdziwa muzyczna fiesta.
Na wstępie Albéniz, jedna z ważniejszych postaci w historii muzyki hiszpańskiej, który przyczynił się do wykreowania kompozytorskiej i pianistycznej hiszpańskiej szkoły narodowej. Jego Suite Española składa się przede wszystkim z tańców, pochodzących z różnych prowincji Hiszpanii. Stąd charakterystyczne nazwy części: Grenada, Andalusa, Cataluna, itp., których aranżacje najczęściej grają gitarzyści klasyczni.
Po czym kolejny wielki kompozytor hiszpański Rodrigo i jego bodajże najsłynniejszy koncert gitarowy w historii. To Concierto de Aranjuez, który bezsprzecznie przyniósł mu największą sławę w świecie. Tytuł nawiązuje do miejscowości k. Madrytu, gdzie znajduje się pałac królewski, jedna z oficjalnych rezydencji monarchów hiszpańskich.
Następnie muzyka baletowa Czarodziejska miłość (El amor brujo) Falli, zaliczanego do czołówki kompozytorów europejskich I poł. XX w. Utwór El amor brujo został zamówiony w 1914 jako gitanería (utwór cygański) przez Pastorę Imperio, andaluzyjską Cygankę, tancerkę flamenco, którą wówczas fascynowała się cała Hiszpania. Uważa się, że Falla tym utworem wprowadził muzykę hiszpańską i cygańską w sferę muzyki artystycznej.
Ostatni utwór koncertu należy do Turina, również przedstawiciela narodowej szkoły hiszpańskiej. Tworzył w dużej mierze pod wpływem francuskiego impresjonizmu oraz hiszpańskiej muzyki ludowej, w tym andaluzyjskiego folkloru. Danzas fantásticas są najbardziej znanym dziełem kompozytora.
Gitara – trudno wyobrazić sobie muzykę hiszpańską bez tego instrumentu. Solista Łukasz Kuropaczewski jest absolwentem Akademii Muzycznej we Wrocławiu w klasie Piotra Zaleskiego oraz Peabody Conservatory of the Johns Hopkins University w Baltimore (klasa Manuela Barrueco). Występował z recitalami w Polsce, wielu krajach Europy, a także na Wyspach Kanaryjskich, w Japonii, Chinach, Kanadzie, USA, Meksyku oraz Panamie. Artysta jest wziętym wykładowcą gitary. Prowadzi też kursy i lekcje mistrzowskie. Więcej>>
W hiszpańskie klimaty poprowadzi maestro José Maria Florêncio, dyrygent rodem z Brazylii, który za miejsce swego stałego pobytu wybrał Polskę (od 1985); szczyci się też polskim obywatelstwem. Sprawuje obecnie funkcję stałego gościnnego dyrygenta Orkiestry Kameralnej Capella Bydgostiensis, zespołu Filharmonii Pomorskiej, z którym współpracuje od przeszło 10 lat.
______________________
Kalendarz wydarzeń odbywających się w Bydgoszczy miej zawsze pod ręką dzięki aplikacji mobilnej (Android i iOS).
______________________
Informacje o wydarzeniach przesyłajcie na adres wydarzenia@visitbydgoszcz.pl
______________________
Bydgoskie Centrum Informacji nie ponosi odpowiedzialności za jakiekolwiek zmiany miejsc, godzin i dat wydarzeń.