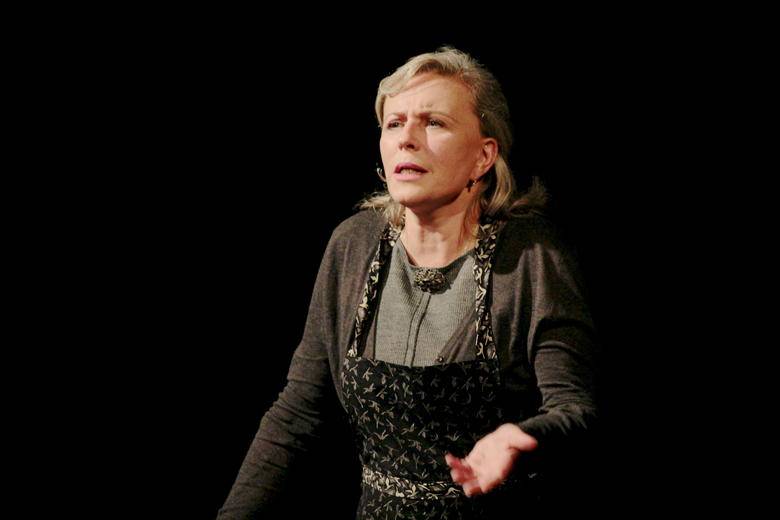 duża scena
spektakl grany w TPB 8 kwietnia o g. 18.00
czas trwania: 150 min, jedna przerwa
Danuta Wałęsa (w opracowaniu Piotra Adamowicza) Danuta W.
Adaptacja, wykonanie i scenografia Krystyna Janda
Reżyseria Janusz Zaorski
Światło, zdjęcia i operator kamery Andrzej Wolf
Asystent scenografa Małgorzata Domańska
Producent wykonawczy i kierownik produkcji Ewa Ratkowska
Operator steadicamu Adam Mendry
Montaż Zaq Chojecki i Ludwik Sielicki psm (Media Kontakt)
Książka Marzenia i tajemnice, wydana jesienią 2011 r., spotkała się z ogromnym zainteresowaniem, stała się nie tylko wydarzeniem medialnym, lecz także gorącym tematem społecznym.
Danuta Wałęsa przerwała milczenie, ale oddała głos wszystkim kobietom. Czytelniczki odnajdują w niej swoje losy i idą za głosem Autorki. To zaskakujące zjawisko kulturowe, które wciąż żyje.
Spektakl DANUTA W. powstał na kanwie książki Danuty Wałęsy Marzenia i tajemnice, opracowanej przez Piotra Adamowicza, wydanej przez Wydawnictwo Literackie z Krakowa. W odważnej i przejmującej autobiografii autorka opowiada o sobie, swojej rodzinie i burzliwej historii Polski ostatnich dekad. Mówi – jak zawsze naturalna i silna – zarówno o chwilach wspaniałych, jak i o cenie, którą przyszło za nie zapłacić. Opowiada światu swoją wersję wydarzeń.
W roli Danuty Wałęsy zobaczymy Krystynę Jandę, która o swojej pracy nad tekstem i spektaklem mówi tak:
Ten spektakl i ta rola, z legendarnym przywódcą Solidarności i Prezydentem Polski w tle, to jedno z największych moich wyzwań życiowych, nie tylko zawodowych, ale także ludzkich i obywatelskich. Każdego dnia wyznania pani Danuty Wałęsowej budzą mój podziw i wzruszenie. Prostota i szczerość tych wypowiedzi zdumiewa i wywołuje szacunek. Wszystko to budzi ochotę, aby w ogóle historię Polski opowiedzieć od strony kobiet.
______________________
Kalendarz wydarzeń odbywających się w Bydgoszczy miej zawsze pod ręką dzięki aplikacji mobilnej (Android i iOS).
______________________
Informacje o wydarzeniach przesyłajcie na adres wydarzenia@visitbydgoszcz.pl
______________________
Bydgoskie Centrum Informacji nie ponosi odpowiedzialności za jakiekolwiek zmiany miejsc, godzin i dat wydarzeń.