Wernisaż: Sebastian Mikołajczak: Monety i medale
Gdzie?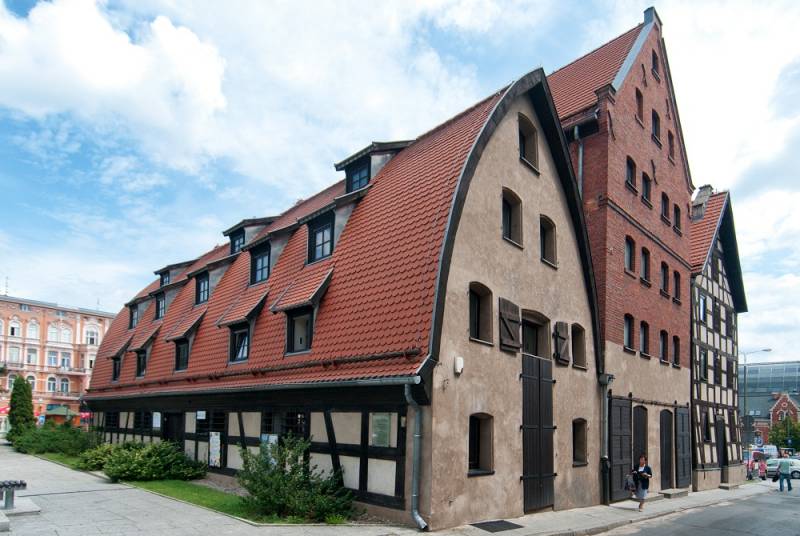 Sebastian Mikołajczak. Monety i medale
Autor: Kurator: Wojciech Ślusarczyk
Miejsce ekspozycji: Spichrze nad Brdą – ul. Grodzka 7-11
Wystawa czynna do: 2018-04-29
Muzeum Okręgowe im. Leona Wyczółkowskiego w Bydgoszczy zaprasza na otwarcie wystawy czasowej Sebastian Mikołajczak. Monety i medale. Jej otwarcie nastąpi 8 marca o godzinie 18.00 w zespole zabytkowych spichrzy przy ulicy Grodzkiej 7. Celem ekspozycji jest ukazanie twórczości wybitnego artysty – dr. Sebastiana Mikołajczaka w zakresie projektowania monet i medali, ze szczególnym zwróceniem uwagi na dwutorowość twórczą – różnice w podejściu do sztuki medalierskiej i monetarnej. Zwiedzający będą mogli zapoznać się z dorobkiem artysty, jego sylwetką oraz technikami projektowania monet i medali. Zaprezentowanych zostanie ponad 80 monet i przeszło 70 medali ułożonych w kilku grupach tematycznych. Ukazane obiekty pochodzą z autorskiej kolekcji Sebastiana Mikołajczaka oraz zbiorów Narodowego Banku Polskiego.
O artyście:
Sebastian Mikołajczak. Ukończył Wydział Sztuk Pięknych Uniwersytetu Mikołaja Kopernika w Toruniu, gdzie uzyskał dyplom ze Specjalizacji Rzeźba oraz stopień doktora nauk artystycznych. Jest wykładowcą na macierzystej uczelni. Jego prace znajdują się w polskich i zagranicznych zbiorach muzealnych. Prezentował je na 4 wystawach indywidualnych, 26 ogólnopolskich i 97 zagranicznych. Jest członkiem Międzynarodowej Federacji Sztuki Medalierskiej (FIDEM) oraz laureatem nagród i wyróżnień w zakresie medalierstwa i sztuki monetarnej. Jego najważniejszym osiągnięciem w dziedzinie projektowania monet jest dla nagroda COTY 2016 (Coin of the Year Award) dla srebrnej monety o nominale 10 zł Jan Karski wyemitowanej przez Narodowy Bank Polski. W tym prestiżowym konkursie numizmatycznym uzyskała ona tytuł najbardziej inspirującej monety świata.
http://sebastianmikolajczak.com/
Oprowadzanie kuratorskie po wystawie odbędzie się 21 marca 2018 roku, o godz. 17.00, wstęp wolny.
Wystawa czynna do 29 kwietnia 2018 roku w Spichrzach nad Brdą, ul. Grodzka 7-11
______________________
Kalendarz wydarzeń odbywających się w Bydgoszczy miej zawsze pod ręką dzięki aplikacji mobilnej (Android i iOS).
______________________
Informacje o wydarzeniach przesyłajcie na adres wydarzenia@visitbydgoszcz.pl
______________________
Bydgoskie Centrum Informacji nie ponosi odpowiedzialności za jakiekolwiek zmiany miejsc, godzin i dat wydarzeń.