ODWOŁANY - Koncert z Gwiazdami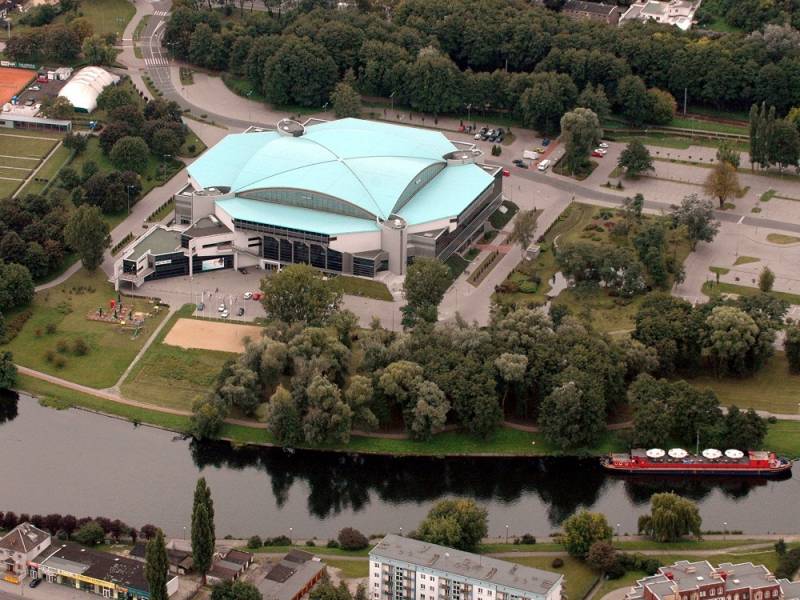 Zapraszamy Państwa na wyjątkowy "Sylwester z Gwiazdami" w Hali Łuczniczka. To pierwsze tego typu wydarzenie w Bydgoszczy!
Czeka na Państwa moc atrakcji, od najpiękniejszych utworów muzyki klasycznej do prawdziwych przebojów muzyki rozrywkowej. Na scenie pojawią się największe gwiazdy! Alicja Majewska to uosobienie klasy, elegancji i stylu. Ona tak naprawdę wie, jak to jest Być Kobietą.
O solidną dawkę energii na Nowy Rok zadba zespół Audiofeels! Już od 10 lat stale udowadniają, że naprawdę Mają Talent!
Stawiamy również na wschodzące gwiazdy. Hanna Gieda to młodość, wyjątkowa uroda i piękny głos. Z kolei przystojny Loop Trigger (Bartosz Zboralski) zabierze Państwa w świat elektronicznych brzmień, a wszystko przy pomocy swojej wiolonczeli.
Nie zapominamy również o miłośnikach klasyki! Na koncercie nie zabraknie takich hitów jak - "Marsz Radetzkiego", czy "Nad pięknym modrym Dunajem" Straussa.
Wystąpią także młode gwiazdy polskiej sceny operowej, współpracujący z Operą Narodową w Warszawie - Monika Buczkowska (sopran) i Chaoran Zuo(tenor). O niezapomniane wrażenia muzyczne zadba orkiestra symfoniczna pod batutą Łukasza Łodygowskiego. Koncert poprowadzi Marta Manowska.