Wiosenne inspiracje - event dla kobiet
Gdzie?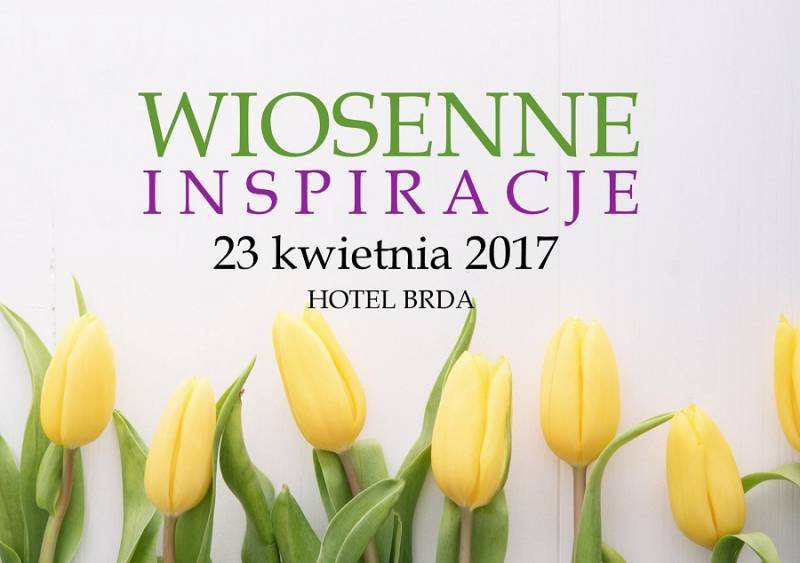 WIOSENNE INSPIRACJE
Event dla Kobiet !
Wydarzenie, którego celem jest budzić powszechną świadomość, że DBAĆ O SIEBIE to znaczy regularnie karmić ciało i ducha ! Koncentrujemy się na tym, by Kobiety regularnie dbały o zdrowie, urodę i rozwój osobisty.
W PROGRAMIE m.in.:
Pokaz bielizny Wiosna/Lato 2017
Występy taneczne
Bezpłatne zabiegi kosmetyczne !
Prelekcje z rozwoju osobistego
Makijażowe Trendy !
Konsultacje SPA&Fitness i zabiegi na miejscu
Degustacje pysznego, zdrowego jedzenia
LOTERIA NAGRÓD
Upominki dla Pań <3
WYGRAJ NAGRODĘ GŁÓWNĄ: WIOSENNA METAMORFOZA !!!
Organizatorzy:
Savoir Paulina Wach – Szkolenia dla Biznesu i warsztaty z rozwoju osobistego. (Fb/SavoirSzkolenia)
Brafitteria Madlen – Salon z bielizną oraz konsultacje certyfikowanej Brafitterki. (Fb/BraftteriaMadlen)
Partnerzy Lokalni, m.in:
Mi Studio, Fashioneszka, White&Beauty, Atelier Wizerunku Magdaleny Andler, Studio Figura, The Secret Soap Store, Optyk na Gdańskiej, Slim Day, Paulina Śliwa Art, Studio Zalotka, Karolina Kępka Make up Artist.