Retransmisja sztuki Mizantrop
Gdzie?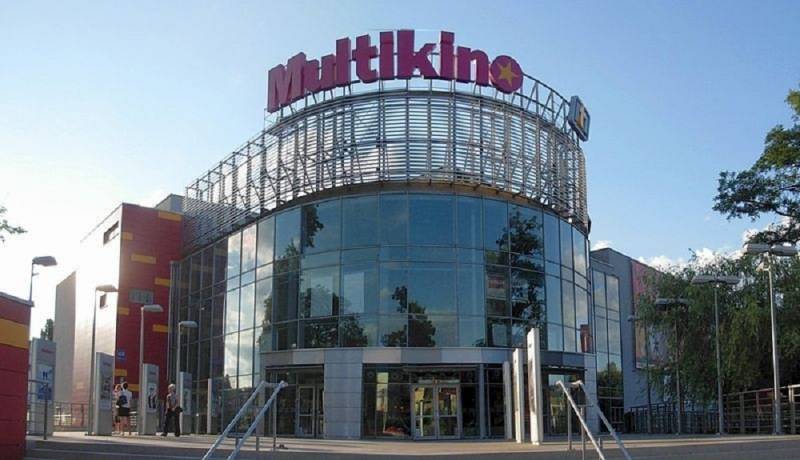 Multikino i Instytut Francuski w Polsce, w ramach cyklu "Comédie-Française w Multikinie", zapraszają 21 marca 2017 o godzinie 19:00 na retransmisje sztuki "Mizantrop", która zostanie zarejestrowana 9 lutego 2017 roku w Paryżu.
Jedną z najważniejszych sztuk francuskiej dramaturgii, "Mizantropa" Moliera zobaczymy w reżyserii Clémenta Hervieu-Légera, aktora i reżysera młodego pokolenia. To jedna z najlepszych sztuk ojca francuskiej komedii, wieloznaczna i niepoddająca się jednej interpretacji. Spośród komedii Moliera wyróżnia ją szlachetność głównego bohatera Alcesta, którego trzeźwe, cyniczne spojrzenie obnaża śmieszności otoczenia.
"Kiedy zdecydowałem, że będę reżyserował »Mizantropa«, zadałem sobie pytanie: po co wystawia się klasykę? Dlaczego to jest tak ważne dla mnie? Myślę, że osobą, która najlepiej i bardzo zwięźle odpowiedziała na to pytanie, jest Antoine Vitez: »Ponieważ jest niezbędna dla utrzymania pamięci społeczeństwa«". Dla Moliera rok 1665 – rok, w którym został napisany "Mizantrop" – był rokiem zdrady: to wtedy Racine dał swą tragedię "Aleksander Wielki" do wystawienia trupie Hôtel de Bourgogne, po niepowodzeniu swojego pierwszego dzieła zaprezentowanego przez trupę Moliera w Théâtre du Palais-Royal. Czy można zauważyć wątki autobiograficzne w czarnym humorze Alcesta, który wydaje się z powodu jednej osoby nienawidzić cały świat? Clément Hervieu-Léger, aktor stałego zespołu Comédie-Française, bada charakter zrzędliwego bohatera i jego walkę przeciw zmęczeniu samym sobą i samotnością.
Osiem osób, które tworzą ten mikrokosmos społeczny, umieszczone są w otwartej przestrzeni, na zewnątrz rezydencji, zamiast w przytulnym salonie. Mobilna przestrzeń ma być metaforą zmienności rzeczywistości wokół nas. Reżyser twierdzi: "Teatr żyje i rozwija się, karmi się dokonaniami poprzednich wieków, ale zwraca się w stronę nadchodzącego stulecia. Należę do zespołu teatru repertuarowego i myślę, że bez świeżego podejścia do dzieł klasycznych taki teatr nie ma racji bytu".
Przedstawienie z polskimi napisami. Czas trwania: ok.: 180 minut.
Przedstawienie zarejestrowano w Comédie-Françaisu z udziałem publiczności, w jakości HD i DD Surround.
Spektakl zobaczymy 21 marca 2017 o godzinie 19:00 w następujących kinach sieci Multikino: Bydgoszcz, Gdańsk, Gdynia, Katowice, Kraków, Lublin, Łódź, Olsztyn, Poznań Stary Browar, Szczecin, Warszawa Ursynów, Warszawa Targówek, Warszawa Złote Tarasy, Wrocław Arkady Wrocławskie, Zabrze.
Bilety:
38 zł – normalny
32 zł – ulgowy (Studenci z ważną legitymacją, Seniorzy)
28 zł – bilet grupowy (dla grup zorganizowanych powyżej 15 os.)
25 zł – bilet szkolny (dla grup zorganizowanych powyżej 30 uczniów)
Bilety grupowe dla grup powyżej 15 osób do nabycia u specjalistów ds. rezerwacji grupowej w poszczególnych kinach (telefony kom. pon. – pt. 9.00-17.00):
https://multikino.pl/pl/informacje/szkoly/kontakt-rezerwacje-grupowe