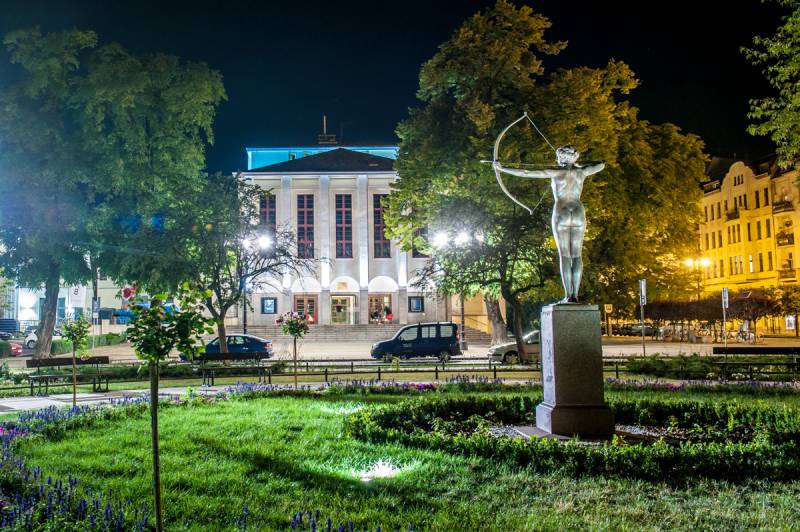 Chcecie bajki? To proste pytanie zadaje kolejnym już pokoleniom dzieci
autor wielu utworów dla najmłodszych, wybitny polski poeta Jan Brzechwa.
Tak! Chcemy bajki! Naprawdę? Ależ proszę bardzo - oto bajka, której
bohaterką jest niezwykła Pchła Szachrajka. Niby malutka, prawie
niewidoczna, ale - jak to z pchłami bywa - dokuczliwa, psotna,
wszędobylska, piekielnie sprytna i na domiar złego niesłychanie
pomysłowa. Barwna opowieść o jej zdumiewających psotach i gałgaństwach
to gotowy scenariusz, w którym ważne miejsce zajmuje aktorska
improwizacja. Poczucie humoru Małgorzaty Witkowskiej, Pawła Gilewskiego
i Marcina Zawodzińskiego połączone z dowcipnymi strofami Brzechwy
gwarantuje znakomitą teatralną zabawę. A tak swoją drogą to bardzo
ciekawe, w jaki sposób Pchła Szachrajka zdołała niepostrzeżenie wyjeść
krem z trzydziestu rurek płacąc tylko za jedną...