Anita Lipnicka - "Na Osi Czasu"
Gdzie?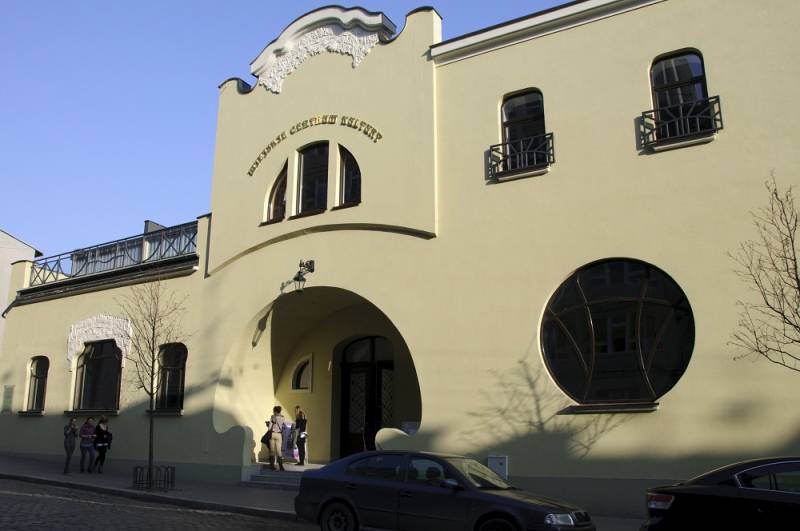 Anita Lipnicka powraca na rynek fonograficzny
Nowy singiel zatytułowany "Ptasiek" ukazał się w sprzedaży 21 lipca 2016. Piosenka jest zwiastunem jesiennej trasy koncertowej artystki pod hasłem "Na Osi Czasu", podczas której będzie można usłyszeć przekrojowy materiał z jej dotychczasowej twórczości oraz kilka premierowych utworów zapowiadających nowy album studyjny.
"Niektóre piosenki same proszą się na ten świat. Przychodzą i męczą człowieka, dopóki ich nie nagra. Tak było z upartym "Ptaśkiem"..."
Kilka lat temu, robiąc porządki w komputerze, odnalazłam w swoich archiwach plik ze studyjnym nagraniem utworu "Bluebeard" autorstwa Ś.P. Nicka Talbota (aka Gravenhurst). Prosta rzecz: mój wokal plus jego hipnotyczna gitara - nic więcej.
Poznaliśmy się w Londynie, gdy pracowałam nad płytą "Hard Land of Wonder". Był dla mnie jedną z najważniejszych postaci niezależnej sceny brytyjskiej, podziwiałam jego natchnione kompozycje, tajemnicze teksty i rasowe w brzmieniach, niepokojące produkcje. To on wyszedł z pomysłem, bym zaśpiewała jego piosenkę. Twierdził, że jest "taka moja"... Niestety nigdy nie mieliśmy okazji dokończyć tego nagrania - życie rozstawiło nas po kątach. Zostały nam listy, długie wirtualne rozmowy, o sprawach ważnych, trywialnych bzdurach, o muzyce...
Ostatni raz widziałam Nicka w Warszawie we wrześniu 2010 r. na jego solowym koncercie w klubie Powiększenie. W grudniu 2014 r. dotarła do mnie wiadomość o jego nagłej śmierci. Zapadłam się 100 pięter w dół. Straciłam kogoś ważnego...
Wtedy wygrzebałam nasze nagranie, wrócił do mnie obraz studia w Dorset, gdzieś na wsi zasypanej śniegiem. Poczułam, że jestem mu winna tę piosenkę. Zaczęłam śpiewać ją z zespołem na koncertach. Wiosną tego roku postanowiłam dopisać swoje słowa. I tak oto Nick stał się inspiracją do polskiej wersji własnej kompozycji - urodził się z tego "Ptasiek". Wspomnienie o człowieku nieprzystającym do rzeczywistości, wrażliwcu bez skóry, o duchu w świetle dnia ("Ghost in Daylight" to tytuł ostatniej płyty Nicka Talbota)
"Ptasiek" to opowieść o nieśmiertelności ideałów. O czystości uczuć i naiwności prawdy, która zawsze znajdzie drogę, by wędrować dalej, niczym choroba zakaźna przenoszona z serca do serca. Nick, gdziekolwiek jesteś... "Za to co mam w sobie, dziękuję Tobie".
- Anita. -
BILETY (do kupienia w kasie MCK):
W cenie: 85 zł