Wiola Ujazdowska: "Z daleka; spoza czasu, z pustkowia" – wernisaż
Gdzie?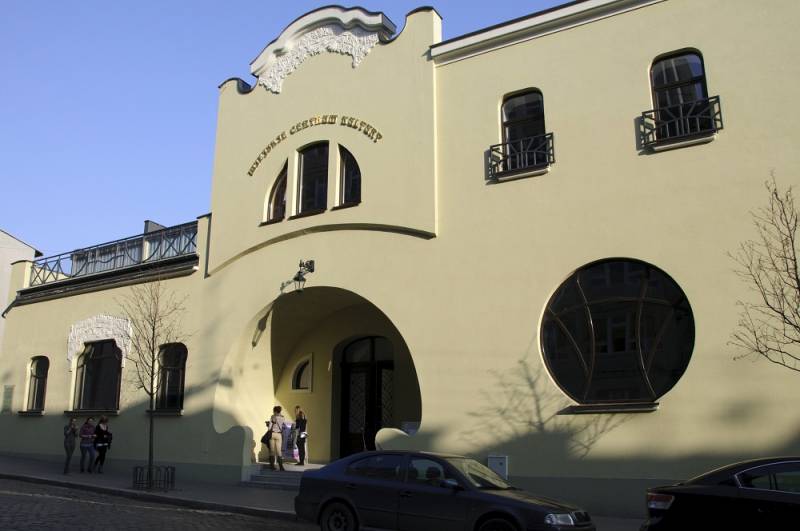 "Z daleka; z poza czasu, z pustkowia"
To wizualna i dźwiękowa instalacja, będąca autorską ilustracją do programowego tekstu francuskiej filozofki Hélène Cixous "Śmiech Meduzy", w którym pojawia się teza o niemożliwości wyrażenia kobiecego doświadczenia bez naruszenia reguł gatunkowych i normatywnie traktowanej literackości. Autorka instalacji podkreśla, że na polu szeroko pojętych sztuk pięknych/wizualnych kobiety-artystki również zmagają się z podobnym problem, o którym pisała Cixous. Praca ta jest próbą użycia istniejących już środków wizualnych i dźwiękowych do przedstawienia metaforycznego "pustkowia/dziczy", w którym kłębią się owe niewyrażalne kobiece ekspresje. Narracja instalacji oparta jest na relacjach pomiędzy trzema zmysłami: dźwiękiem, obrazem i dotykiem (w postaci fakturalnych rysunków). Sensualne i emocjonalne nagranie dźwiękowe stoi w kontraście z sennym, stabilnym i niemal nieziemskim islandzkim krajobrazem. Następuje tu swoisty dysonans pomiędzy obecnością a niebytem. Proces kreacji pracy oparty był na współpracy z trzeba kobietami w różnym wieku i o różnym pochodzeniu, a także doświadczeniu muzycznym (Camille jest wokalistką w zespole The Mermaids, współpracującym z francuskim kompozytorem Sashą Bergsonem), których głosy/improwizacja wokalna zostały uchwycone podczas sesji nagraniowej, w której zostały stworzone dogodne warunki dla uczestniczek, by w pełni czuły się komfortowo i otworzyły się na proces improwizacji. Uczestniczki miały pełne prawo wyrażania siebie i improwizacji, znając podstawy konceptualne pracy. Autorka nie kontrolowała ich emocji związanych z tekstem Cixous, jedynie budowała kompozycje muzyczną we współpracy z angielskim muzykiem i producentem Jamesem Pearcem.
Wiola Ujazdowska
Jest artystką wizualną. W 2012 uzyskała tytuł magistra historii sztuki na UMK w Toruniu. Na tej uczelni na Wydziale Sztuk Pięknych studiowała również malarstwo. W 2012 otrzymała stypendium artystyczne Jana Winczakiewicza na pobyt w Paryżu, a w latach 2012-2013 studiowała w Cologne Institute of Apply Sciences w Koloni. Od 2014 roku mieszka na Islandii, gdzie koordynuje i współtworzy projekty edukacyjne i artystyczne we współpracy m.in. z UNESCO, Reykjavik Art Museum, Nylistasafnid, Reykjavik Dance Festival. Współtworzyła artist-run space galerie Listastofan. Jej prace prezentowane były w galeriach na terenie Polski, Niemiec, Islandii.
Wstęp Wolny
Wiola Ujazdowska: "Z daleka; spoza czasu, z pustkowia" - instalacja artystyczna
Projekt i realizacja: Wiola Ujazdowska
Współpraca:
Dźwięk: James Pearce
Wokal: Camille Faivre d'Arcier, Arndís Inga Einarsdóttir, Freydís Balbina Aradóttir