Wielce Szanowna Pani w reż. Martyny Peszko na zakończenie sezonu w TPB
Gdzie?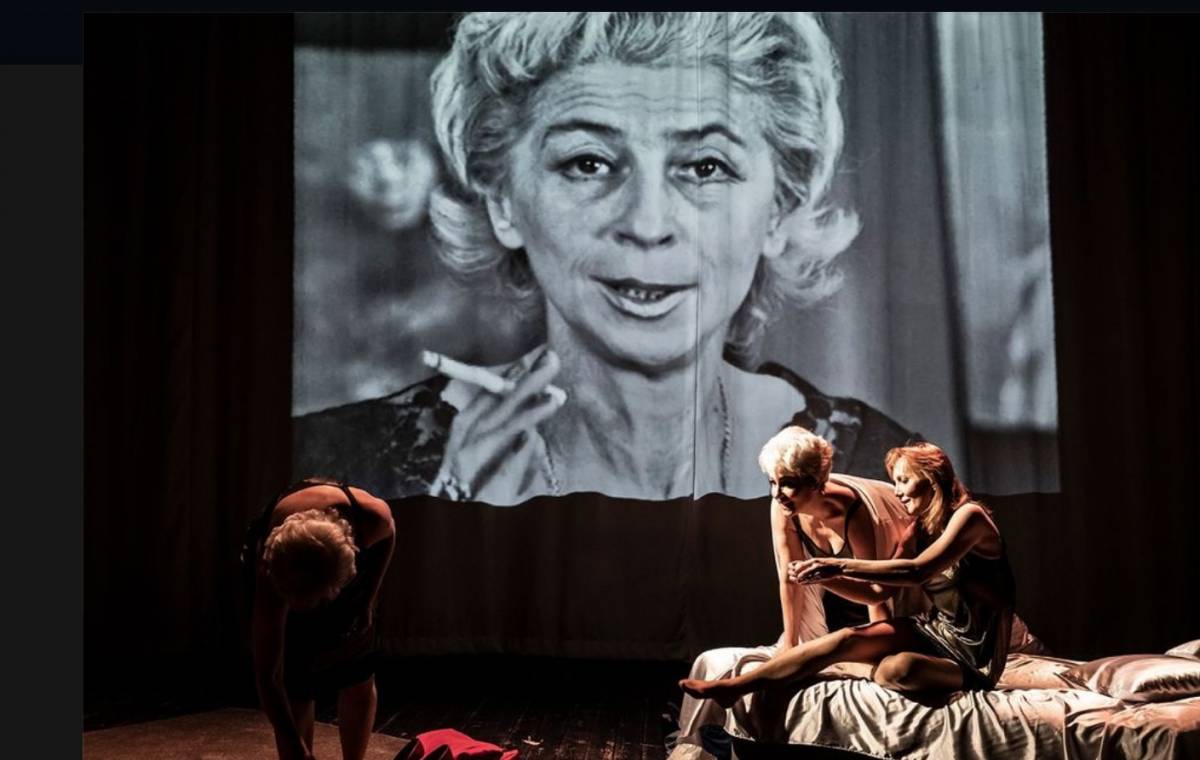 Informacje od Organizatora:
Sezon artystyczny 2020/2021 zakończymy pokazami spektaklu "Wielce Szanowna Pani" w reżyserii Martyny Peszko:
26.06 - sobota - g.19.00,
27.06 - niedziela - g.18.00.
Czerwcowe pokazy będą wyjątkowe - Dorotę Landowską premierowo zastąpi reżyserka Martyna Peszko!
Bilety: www.bilety-tpb.pl
"Wielce Szanowna Pani" w reżyserii Martyny Peszko to odważna próba zmierzenia się z kondycją zawodu aktorki w panującym modelu teatru.
Punktem wyjścia do rozważań prowadzonych przez zaproszone do projektu trzy aktorki dramatyczne: Dorotę Landowską, Małgorzatę Trofimiuk i Małgorzatę Witkowską jest tak zwana spowiedź Haliny Mikołajskiej – tekst z archiwum prywatnego, w którym ta wybitna powojenna aktorka, dama scen polskich, heroina, ale też polityczka, działaczka społeczna zaangażowana w KOR, rozlicza się w czasie trwającej po operacji rekonwalescencji z wpisanymi w zawód aktorki wyzwaniami, oczekiwaniami, marzeniami i rozczarowaniami towarzyszącymi relacjom aktorki z jej publicznością. Głównymi protagonistami tego spotkania są bowiem właśnie aktorka i publiczność – to widzowie stają się powiernikami wypowiadanych niezwykle odważnie tez dotyczących panującej w teatrze hierarchii, gier środowiskowych wywyższających jednych kosztem drugich, niesprawiedliwości ekonomicznych, czy uzależnienia instytucji teatru od władzy państwowej i dyktowanych przez nią warunków. Sekrety skrzętnie ukrywane wychodzą zza zamkniętych drzwi dyrektorskich gabinetów i aktorskich garderób, a wypowiedź aktorek staje się w ich ustach manifestem na drodze do sprawiedliwiej urządzonego teatru.
Ważnym aspektem tej wypowiedzi są prywatne głosy współczesnych aktorek wplecione w tekst Mikołajskiej. Dzięki temu na scenie dochodzi do poruszającego dialogu, w którym teatralna współczesność, niepozbawiona przecież refleksji krytycznej, zaskakująco przegląda się w historii, skłaniając do nieoczekiwanych wniosków.
REŻYSERIA Martyna Peszko
DRAMATURGIA Justyna Lipko – Konieczna
SCENOGRAFIA I KOSTIUMY Oskar Dawicki
MUZYKA Karim Martusewicz
CHOREOGRAFIA/ RUCH SCENICZNY Justyna Wielgus
WIDEO Magda Mosiewicz
KONSULTACJA HISTORYCZNA Joanna Krakowska
INSPICJENT Adam Pakieła
WYSTĘPUJĄ Dorota Landowska/ Martyna Peszko, Małgorzata Trofimiuk, Małgorzata Witkowska
czas trwania: 100 minut bez przerwy
______________________
Kalendarz wydarzeń odbywających się w Bydgoszczy miej zawsze pod ręką dzięki aplikacji mobilnej (Android i iOS).
______________________
Informacje o wydarzeniach przesyłajcie na adres wydarzenia@visitbydgoszcz.pl
______________________
Bydgoskie Centrum Informacji nie ponosi odpowiedzialności za jakiekolwiek zmiany miejsc, godzin i dat wydarzeń.