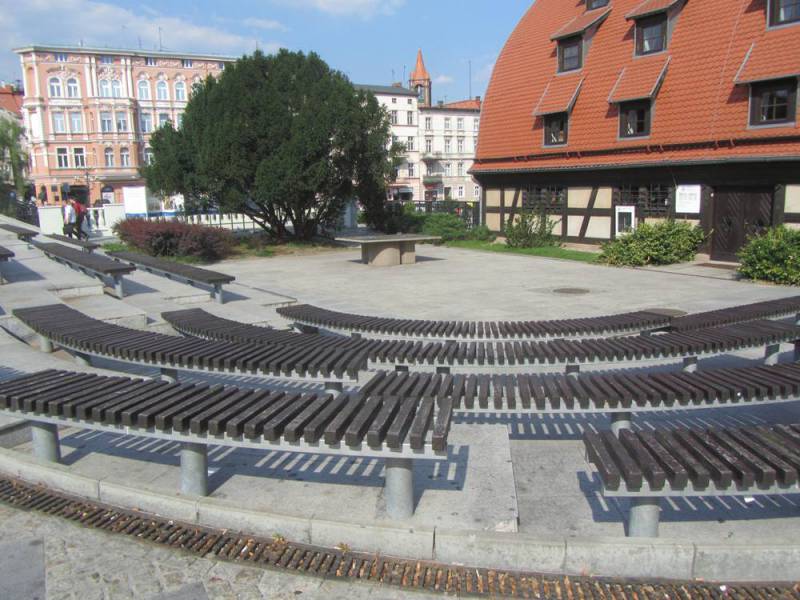 17 Ogólnopolski Przegląd Artystycznej Twórczości Seniorów "Babie Lato".
Zaprasza Kujawsko-Pomorskie Centrum Kultury w Bydgoszczy.
W związku z organizacją 17.Ogólnopolskiego Przeglądu Artystycznej Twórczości Seniorów "Babie Lato 2015" w dniach 28 sierpnia br. od godz16.00 do 29 sierpnia br. do godz. 22.00 wystąpią utrudnienia w ruchu drogowych, będzie zamknięta ulica Grodzka i Mostowa dla ruchu kołowego. Za co serdecznie przepraszamy i zapraszamy na Przegląd który odbędzie się 29.08.2015 w sobotę w godz. 10.00 - 18.00. przy ul. Mostowej i Grodzkiej oraz w amfiteatrze przed Muzeum Okręgowym przy ul. Mostowej. "Babie Lato" to jednodniowa impreza plenerowa o charakterze konkursu. Kolorowe stragany rozstawione przy ul. Mostowej
i Grodzkiej w Bydgoszczy przyciągają przechodniów, turystów i mieszkańców miasta.
W tegorocznej edycji zaprezentuje się ponad 140 twórców. Nie tylko pokażą dorobek artystyczny ale też zaprezentują warsztaty pracy. Będzie można obejrzeć, hafty regionalne m.in. kujawskie, kwiaty z bibuły, frywolitkę (frywolitka "często gości na naszym przeglądzie", koronka o bardzo delikatnym wyglądzie z nici bawełnianych, jedwabnych, wykonana za pomocą czółenka lub igły czy szydełka, najczęściej spotykanymi wyrobami są serwetki ale również biżuteria, wstawki, kołnierzyki), "szydełko dla domu", malarstwo, rzeźbę, pamiątkarstwo oraz dziewiarstwo. Artyści to słuchacze uniwersytetów trzeciego wieku, uczestnicy zajęć w klubach seniora oraz twórcy indywidualni współpracujący z różnymi instytucjami. W tegorocznej edycji najliczniej reprezentowany jest region Kujawsko-Pomorski. Przegląd jest cykliczny odbywa się co 2 lata od 3 lat przy ulicy Mostowej i Grodzkiej.
W amfiteatrze przed Spichrzem Muzeum Okręgowego wystąpią zespoły artystyczne. Występy cieszą się dużą popularnością wśród publiczności i nagradzane są gromkimi brawami. Bydgoszczanie i turyści wysłuchają i obejrzą zespoły folklorystyczne z Kujaw i Krajny.
w regionalnych strojach, wokalne z repertuarem lekkim, dawnym, biesiadnym, posłuchamy także utworów chóralnych. Organizatorzy zapewnią stoiska, które uczestnicy wg. własnych pomysłów udekorują. Przegląd jest doskonałą promocją naszego miasta. Organizatorzy przewidują nagrody dla twórców najlepszych prac i najciekawszych stoisk oraz dyplomy.
Grażyna Piasecka
Pracownia Integracji Międzypokoleniowej KPCK