Spotkanie z Jerzym Illgiem - przyjacielem Wisławy Szymborskiej
Gdzie?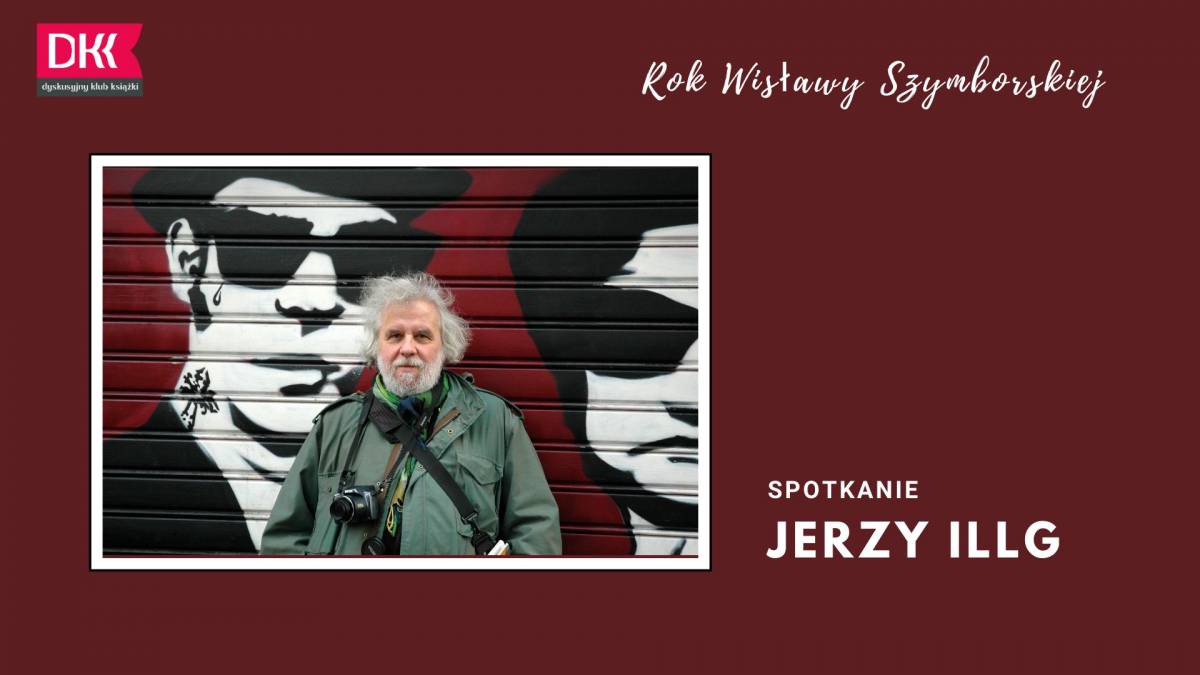 Informacje od Organizatora:
Zapraszamy na spotkanie z Jerzym Illgiem - Przyjacielem Wisławy Szymborskiej.
Miejsce: Biblioteka Główna, Stary Rynek 24, Bydgoszcz
Z wielką radością zapraszamy Was na niezwykłe spotkanie z ???????????????????????? ????????????????????????????, redaktorem naczelnym Społecznego Instytutu Wydawniczego ZNAK i bliskim przyjacielem niezapomnianej poetki Wisławy Szymborskiej. To wydarzenie to hołd dla twórczości i pamięci jednej z najwybitniejszych postaci w polskiej literaturze.
Jerzy Illg to postać wyjątkowa - filolog, krytyk literacki, wydawca i nauczyciel akademicki z pasją do literatury. Jego osobiste związki z Wisławą Szymborską, częste spotkania w jego domu, czas spędzony razem z Czesławem Miłoszem, sprawiają, że to spotkanie będzie niezwykłe.
Jerzy Illg podzieli się z nami swoimi wspomnieniami, anegdotami i refleksjami na temat tej niezwykłej przyjaźni.
Przyjdźcie, aby dowiedzieć się więcej o Wisławie Szymborskiej, jej twórczości i niezwykłej relacji z Jerzym Illgiem.
Ważne informacje:
- Bezpłatne wejściówki będą dostępne do odbioru od 18 września 2023 r., od godz. 16:00 w Wypożyczalni Głównej, Stary Rynek 24.
- Pierwszeństwo w odbiorze wejściówek mają członkowie Dyskusyjnych Klubów Książki.
Dołączcie do nas na to wyjątkowe wydarzenie kulturalne, aby uczcić pamięć Wisławy Szymborskiej i poznać historie, które łączyły ją z Jerzym Illgiem. Niech to będzie wieczór pełen inspiracji literackich!
______________________
Kalendarz wydarzeń odbywających się w Bydgoszczy miej zawsze pod ręką dzięki aplikacji mobilnej (Android i iOS).
______________________
Informacje o wydarzeniach przesyłajcie na adres wydarzenia@visitbydgoszcz.pl
______________________
Bydgoskie Centrum Informacji nie ponosi odpowiedzialności za jakiekolwiek zmiany miejsc, godzin i dat wydarzeń.