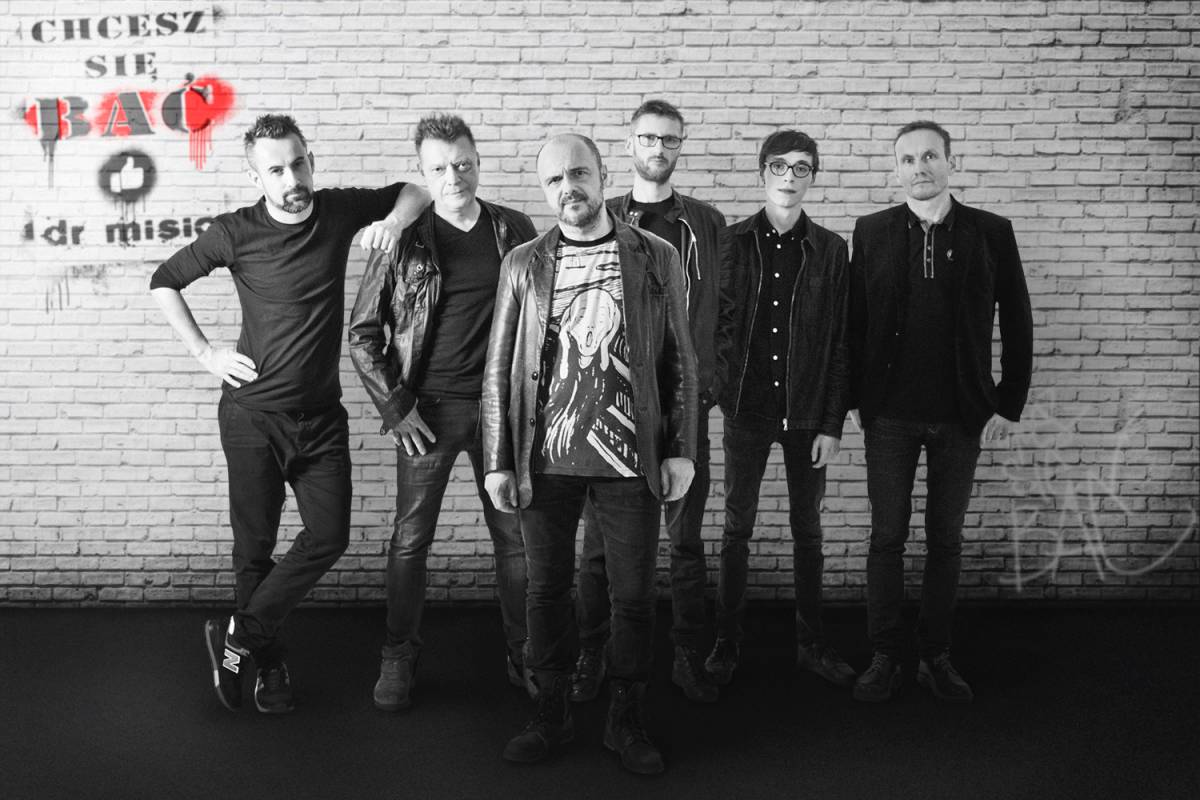 Dr MISIO, to męska załoga pod wodzą Arka Jakubika – jednego z najbardziej rozpoznawalnych polskich aktorów oraz scenarzysty, reżysera związanego z ambitnymi projektami filmowymi na kulturalnej mapie Polski, znanego m.in. ze świetnych ról dramatycznych w filmach Wojtka Smarzowskiego ("Wesele", "Dom zły", "Drogówka", "Wołyń", "KLER" ).
Dr Misio gra ostrego rock & rolla bez przebaczenia. Solidne brzmienie, ciężkie riffy, znakomite, mądre teksty Krzysztofa Wargi oraz Marcina Świetlickiego i brak muzycznego kompromisu sprawiają, że to nowa i oryginalna propozycja nie tylko dla fanów rocka ale przede wszystkim ludzi poszukujących w sztuce intelektualnych wrażeń i refleksji, otwartych na formę i nie stroniących od wspólnej, niemalże rytualnej zabawy.
Zespół ma na swoim koncie cztery płyty "Młodzi" i "Pogo" których producentem muzycznym jest Olaf Deriglasoff , a najbardziej charakterystycznymi utworami są: "Mentolowe papierosy", "Dziewczyny", "Młodzi", "Hipster", "Pogo"czy "Mr.H…."
Wiosną 2017r ukazała się trzecia płyta "Zmartwychwstaniemy", której producentem jest Kuba Galiński znany z produkcji płyt dla: HEY, Ania Dąbrowska czy Ania Rusowicz.
Trzecią płytę promował utwór "Pismo" do którego teledysk zrobił Wojtek Smarzowski. Utwór ten był grany w większości polskich rozgłośni radiowych a teledysk do tego utwory ma ponad 2 miliony wyświetleń na YouTube.
Obecnie zespół Dr Misio nagrał swoją czwarta płytę, której producentem ponownie jest Kuba Galiński. Premiera płyty "Strach XXI wieku" odbyła się w październiku 2020 roku a promują ją single i teledyski do utworów "Chcesz się bać" , którego reżyserem jest Piotr Domalewski, "Strach XXI wieku" w reżyserii Wojtka Smarzowskiego czy "Siedemnastolatki" w reżyserii Oskara Kaszyńskiego.
Dr Misio zagrali niezliczoną ilość koncertów w całej Polsce od maleńkich klubów po wielkie koncerty plenerowe oraz festiwale jak: Jarocin, Przystanek Woodstock, Orkiestra Meskie Granie, Cieszanów Rock Festival, Co Jest Grane Festival, Festiwal TOP TRENDY, Festiwal TOP of The TOP.
Dr Misio są wspaniałym zespołem dla publiczności oczekującej od artysty podczas koncertu dużo energii i emocji, zarówno w klubie jak i w plenerze a Arek Jakubik jest uważany za jednego z najlepszych i najbardziej żywiołowych frontmanów na polskim rynku muzycznym.
Zespół wystąpi w bydgoskim klubie Kuźnia 10 października 2021 o godz. 19:00
Bilety w cenie:
70,00zł. przedsprzedaż
80,00zł. - w dniu koncertu
______________________
Kalendarz wydarzeń odbywających się w Bydgoszczy miej zawsze pod ręką dzięki aplikacji mobilnej (Android i iOS).
______________________
Informacje o wydarzeniach przesyłajcie na adres wydarzenia@visitbydgoszcz.pl
______________________
Bydgoskie Centrum Informacji nie ponosi odpowiedzialności za jakiekolwiek zmiany miejsc, godzin i dat wydarzeń.