Festiwal Prapremier - Autobiografia na wszelki wypadek | szkic sceniczny
Gdzie?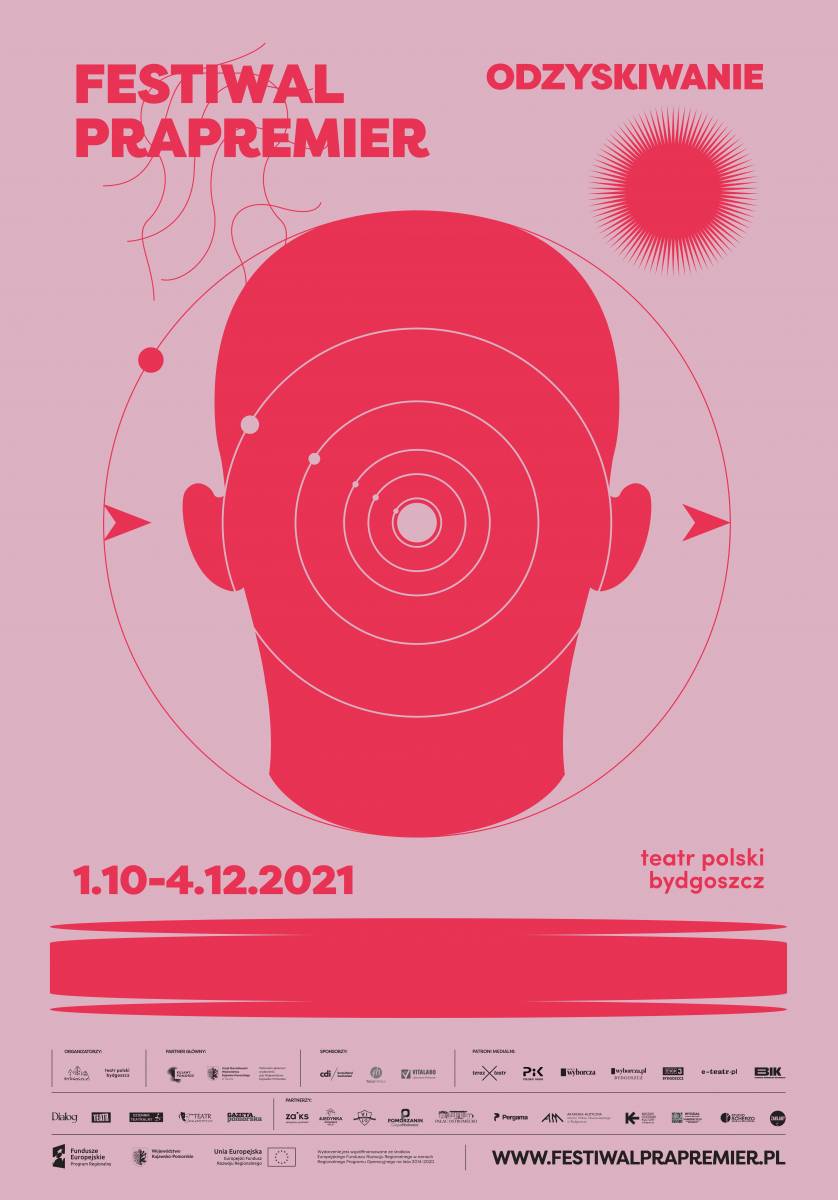 W dniach od 1 października do 4 grudnia w Teatrze Polskim w Bydgoszczy odbędzie się Festiwal Prapremier. Myślą przewodnią tegorocznej edycji Festiwalu będzie "odzyskiwanie". Chcemy odzyskiwać teksty współczesne wystawione jednokrotnie, tematy, które są pomijane przez współczesnych twórców, oraz inne teksty kultury, które nie są obecne w dyskursie teatralnym.
Autobiografia na wszelki wypadek | szkic sceniczny
"Autobiografia na wszelki wypadek" to dokumentalno – fikcyjna historia życia Michała Buszewicza opowiadana przez trzech mężczyzn sprzątających mieszkanie po śmierci autora w 2070 roku. Mężczyźni wcielają się w przewodników po opowieści pełnej kluczowych momentów z życia bohatera, odgrywając lub opowiadając sceny począwszy od jego dzieciństwa aż do śmierci. Jak refren powracają wydarzenia kładące się cieniem na kolejnych życiowych etapach. Autobiografia na wszelki wypadek to dramat o balansowaniu pomiędzy poczuciem bycia przegrywem a przypływach wiary w omnipotencję. To również historia o męskości, którą bohater, jakby od niechcenia, rozczłonkowuje i przygląda się pojedynczym jej aspektom, ukazując absurd kulturowych i społecznych oczekiwań wobec niego jako mężczyzny. Autobiografia nie staje się tu próbą terapeutycznego uporządkowania swojego życia, lecz fantazją na temat stworzenia potencjalnego scenariusza przyszłości tak, by w przeżywaniu jej, być lepiej przygotowanym na niespodziewane. Jednocześnie "życie jak każde inne" staje się zaproszeniem do identyfikacji odbiorcy z bohaterem i przeżycia "życia na brudno", ot tak, w ramach ćwiczenia.
reżyseria Paweł Łysak
______________________
Kalendarz wydarzeń
odbywających się w
Bydgoszczy
miej zawsze pod ręką dzięki
aplikacji mobilnej
(Android i iOS).
______________________
Informacje o wydarzeniach przesyłajcie na adres
wydarzenia@visitbydgoszcz.pl
______________________
Bydgoskie Centrum Informacji nie ponosi odpowiedzialności za jakiekolwiek zmiany miejsc, godzin i dat wydarzeń.