Literatura w Centrum: Maciej Krzyżan
Gdzie?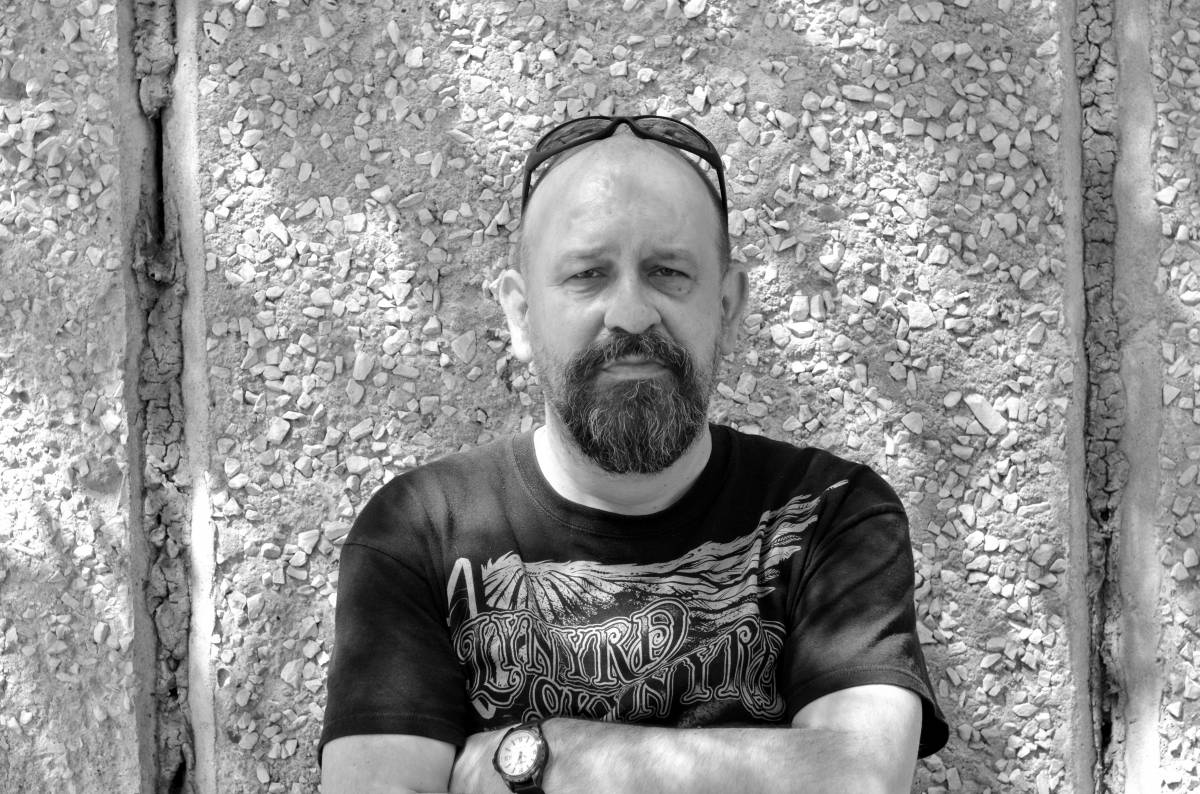 Pierwsze powakacyjne spotkanie z cyklu Literatura w Centrum tradycyjnie już poprowadzi Bartłomiej Siwiec.
Maciej Krzyżan (1965), poeta. Najszczęśliwsze lata dzieciństwa spędził w Kłecku, z którego wyjechał wraz z rodzicami w 1978 roku. Od tamtej pory mieszka w Gnieźnie. Absolwent filologii polskiej Uniwersytetu im. Adama Mickiewicza w Poznaniu. Zadebiutował na IV Piastowskim Lecie Poezji (1982) wygrywając Turniej Jednego Wiersza. W 1981 współzałożyciel i członek Poetyckiej Grupy Efektystów, działającej w Gnieźnie, a potem w Poznaniu do 1986 r. Od roku 2015 należy do Stowarzyszenia Pisarzy Polskich. Związany artystycznie z Galerią Autorską Jana Kaji i Jacka Solińskiego w Bydgoszczy. Autor ośmiu zbiorów wierszy: Okruchy (2008), Tymczasem wracam do swoich (2011), In tempus praesens (2013), Rekolekcje, czyli zapiski z trzeciego piętra (2013), Poezja (nie)hermetyczna i podobne rytmy, czyli idąc dalej (2015), Tęsknota. Wybór wierszy (2017), Duszyczka (2019), 33 wiersze albo powidoki (2021).
Książka "33 wiersze albo powidoki" utkana jest z kilku podstawowych motywów: jednym z najważniejszych jest powrót do dzieciństwa, podróż w głąb samego siebie. Zawiera ważną refleksję, że tylko w przeszłości człowiek znajduje ostoję. Teraźniejszość jest tak iluzoryczna, jak to okładkowe zdjęcie, przyszłość niejasna, cóż więc pozostaje? Wspomnienie. Właśnie ze wspomnień wyłania się krajobraz jakby innego świata, w którym realizm miesza się z fantazją, prawda z fikcją, sen z jawą. To prawda, wydaje się, że jednak dominuje realizm. I ważne jest tu też inne słowo, którego Krzyżan świadomie użył kilka lat temu, gdy podsumowywał swój dotychczasowy dorobek, a mianowicie "tęsknota".
Fragment recenzji książki, autorstwa B. Siwca.
_____________________
Kalendarz wydarzeń odbywających się w Bydgoszczy miej zawsze pod ręką dzięki aplikacji mobilnej (Android i iOS).
______________________
Informacje o wydarzeniach przesyłajcie na adres wydarzenia@visitbydgoszcz.pl
______________________
Bydgoskie Centrum Informacji nie ponosi odpowiedzialności za jakiekolwiek zmiany miejsc, godzin i dat wydarzeń.