Otwarcie wystawy rzeźb Aliny Kluza-Kaji pt. Wydrążeni ludzie
Gdzie?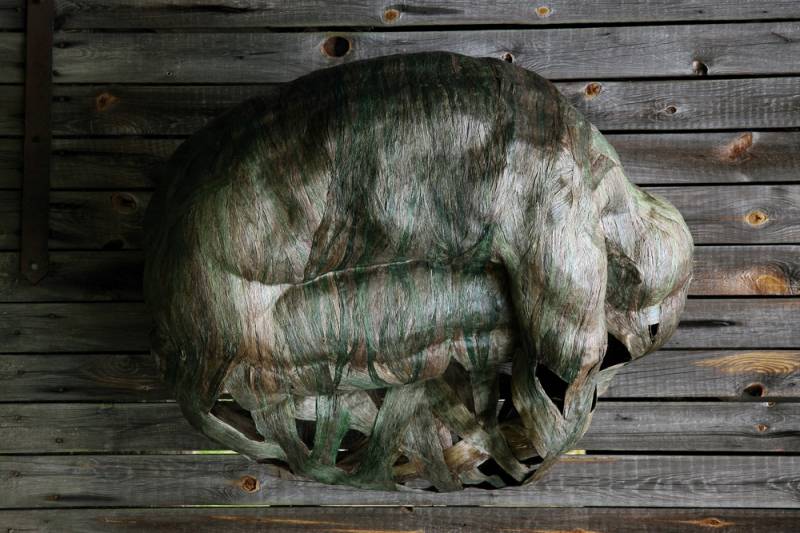 Alina Kluza-Kaja ur. 1985 w Czarnkowie. W 2005 ukończyła Państwowe Liceum Sztuk Plastycznych im. Leona Wyczółkowskiego w Bydgoszczy. W 2005 – 2006 studiowała na Akademii Sztuk Pięknych w Gdańsku na wydziale malarstwa. W czerwcu 2011 ukończyła Akademię Sztuk Pięknych w Gdańsku na wydziale rzeźby – dyplom z wyróżnieniem w pracowni Sławoja Ostrowskiego.
Autorka ośmiu wystaw indywidualnych; rzeźby, rysunku oraz fotografii. Uczestniczyła w trzech wystawach zbioro- wych rzeźby i rysunku.
"W moich pracach rzeźbiarskich chcę opowiedzieć o relacjach między dwojgiem ludzi. Każda z kompozycji rzeźbiarskich przedstawia postać będącą w dialogu z kimś. Jednak połączone rzeźby tworzące prawie swoje lustrzane odbicia nie obrazują dwóch osób w dialogu, ale jedną wraz z oddziaływaniem tej relacji na nią. Niepełne, ażurowe odbicie jest właśnie przedstawieniem wpływu dialogu tej osoby, czyli stanowi to co zauważa ona dzięki relacji z drugim człowiekiem. Może widzieć siebie w drugim człowieku, dzięki zauważonym podobieństwom albo również widzieć siebie, ale dzięki różnicom albo widzieć drugiego jako innego siebie.
Forma podstawowa to człowiek otwarty w dialogu na drugiego. Natomiast forma ażurowa to rodzaj odbicia albo także ślad pozostawiony w drugim, jako efekt naszego wpływu. W każdej kompozycji rzeźby połączone są w różny sposób i odmienna jest również kolorystyka. Połączenie opisuje rodzaj relacji, a kolor stan emocjonalny związany z tą relacją lub będący jej wynikiem.
Rzeźba o barwie zielonej składająca się z postaci w pozycji skulonej i wtopionego w nią odbitego obrazu opowiada o dialogu pełnym zrozumienia oraz bliskości. W tych relacjach dzięki byciu szczerymi, otwartymi i autentycznymi wobec drugiego człowieka prawdziwie go doświadczamy oraz poznajemy siebie. Poznajemy przez podobieństwo, współdziałanie i współuczestniczenie. Kolor zielony dopełnia w tym dialogu symbolikę równowagi, wolności, umiejętności słuchania.
Natomiast rzeźba o barwie niebieskiej z odwróconym odbiciem opowiada o poznawaniu siebie poprzez dostrzeganie różnic i przeciwieństw. W tej kompozycji formy stykają się częściowo, co symbolizuje powściągliwość i nieśmiałość. Kolor niebieski rozszerza symbolikę tego dialogu o takie cechy jak wrażliwość i spokój.Osoby różniące się od siebie, a będące w takim dialogu przyjaźni inspirują się nawzajem poprzez swoją inność, pozostając we wzajemnym zrozumieniu.
Kolor czerwony podkreśla dynamiczny układ kolejnej formy. Przedstawia relacje międzyludzkie, których podłożem jest niezgodność, awanturniczość i brak zrozumienia. Te formy są ze sobą połączone w najmniejszym stopniu ze wszystkich trzech, wręcz się odpychają. Czerwony jest kolorem cierpienia, bólu, symbolizuje tu emocjonalnie negatywny wpływ na drugiego, ale często kreatywny. Marcel Proust pisał, że człowiek najwięcej uczy się, kiedy cierpi. Zatem doświadczenie cierpienia może mieć daleko idące, często niewidoczne bez głębszej analizy, skutki pozytywne. Ta dynamiczna, ludzka relacja pobudza do działania i myślenia. Jednak osoby będące w niej nie rozumieją się nawzajem."
Alina Kluza-Kaja
______________________
Kalendarz wydarzeń odbywających się w Bydgoszczy miej zawsze pod ręką dzięki aplikacji mobilnej (Android i iOS).
______________________
Informacje o wydarzeniach przesyłajcie na adres wydarzenia@visitbydgoszcz.pl
______________________
Bydgoskie Centrum Informacji nie ponosi odpowiedzialności za jakiekolwiek zmiany miejsc, godzin i dat wydarzeń.